I was searching for glass coating and found Hyper Pika Pika Rain.
Compared to car detailers, it's cheap and I was attracted "3 years wax free".
Before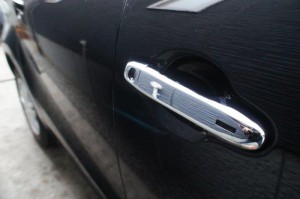 After car shampoo, I used cleaner to remove old wax and coating and then applied Hyper Pika Pika Rain.
The liquid spread very well and easy to wipe off so it's much easier than waxing.
Because my car was brand-new, it's hard to see the difference of gloss on photos but
the mirror reflection is more clear after Hyper Pika Pika Rain application.
Easiness of application, effect and price this product is better in any aspects than professional coating.
After