1 week has passed since I applied Pika Pika Rain PREMIUM.
I tested the water repellency when it started to rain.
I was impressed by the amazing water repellency.
Especially, I did the preparation for the bonnet carefully, so the results made me happy.
When I bought this car, I didn't become attached to it due to a second-hand car.
Then I hardly washed my car.
However, it could got back the gloss like a brand new car and I became attached to my car.
Taking this opportunity, I want to keep its shine by monthly car-care.
I could finish around 1 hour even though it was my first time of applying.
It is really amazing that I can get this gloss with only 10,000 JPY.
First of all, my straightforward thinks was I was very satisfied with the finishing!
It is much better and cheaper than professional car detailing!
I don't like a coating which doesn't repel, but Pika Pika Pika Rain PREMIUM
the water was sliding like a ball.
The touch was not sticky, so it was outstanding!
2 years have passed since I bought my car, so I bought Pika Pika Rain Liquid Compound together
and I applied Pika Pika Rain Ceramic Coating after polishing.
Then I could do it well and my car got beautiful gloss.
I decided to apply Pika Pika Rain when I will buy a new car for the next time again!
The movie shows that 3 weeks later from the application.
I splashed a plenty of water to the bonnet and side body to find the water-sliding effect clearly.
Therefore maybe you can find the nice water repellency.
Another movie shows that wiping the water, but almost all had already run down, so I could wipe off easily.
It also easy to remove the dirt, such as bird droppings and bugs, washing car gets much easier before.
I have tried many coating products,
but I recommend Pika Pika Rain PREMIUM Ceramic Coating without fail!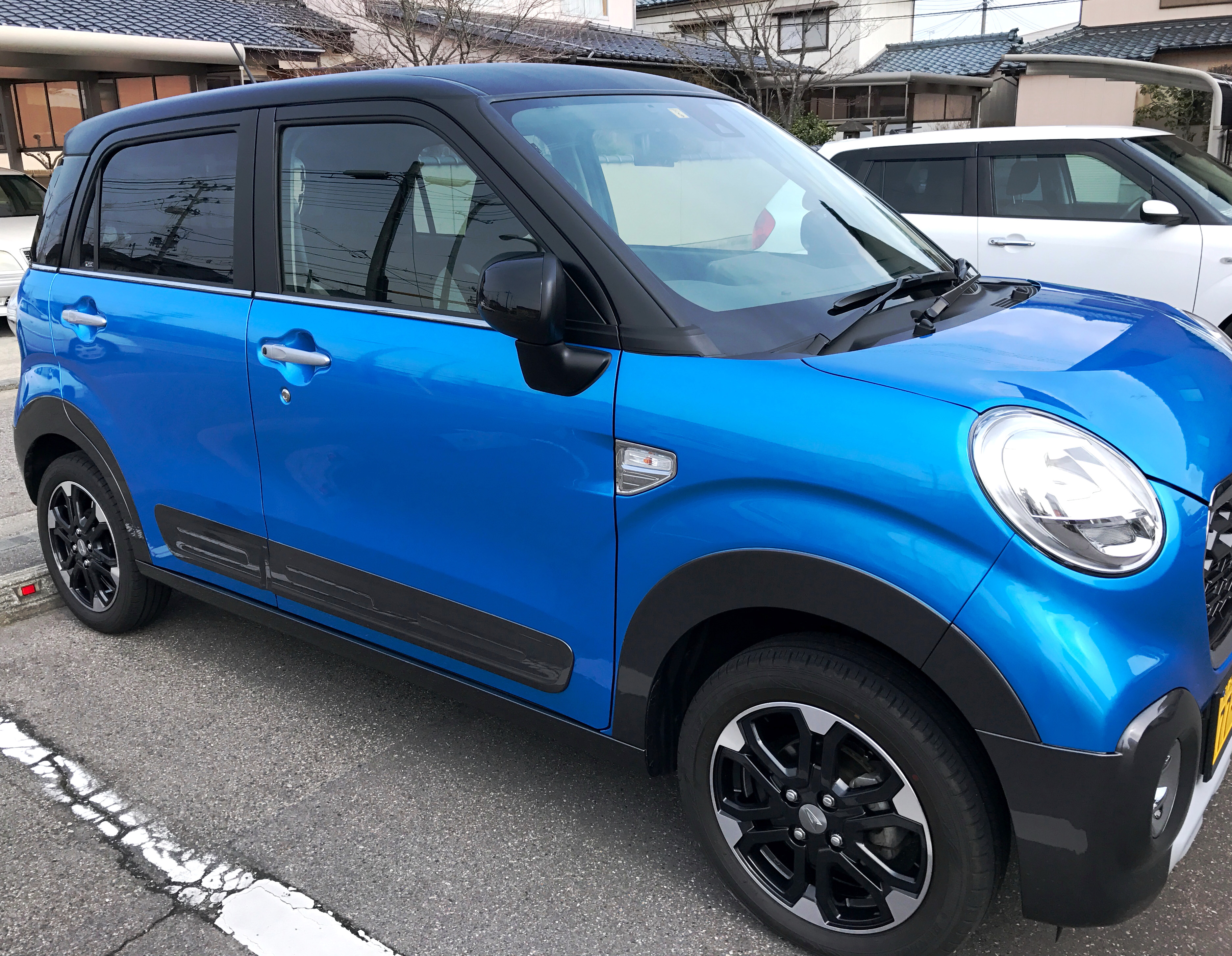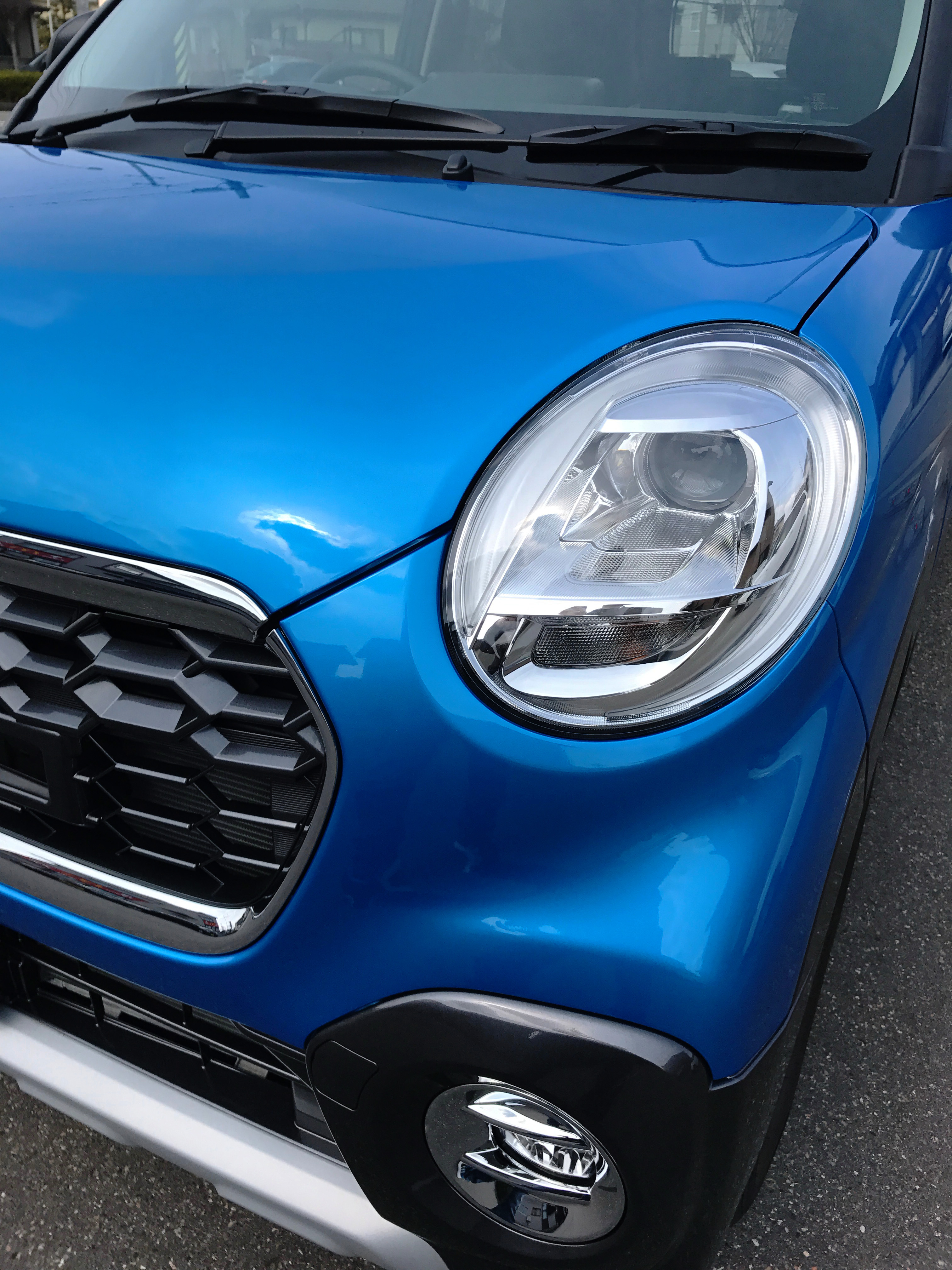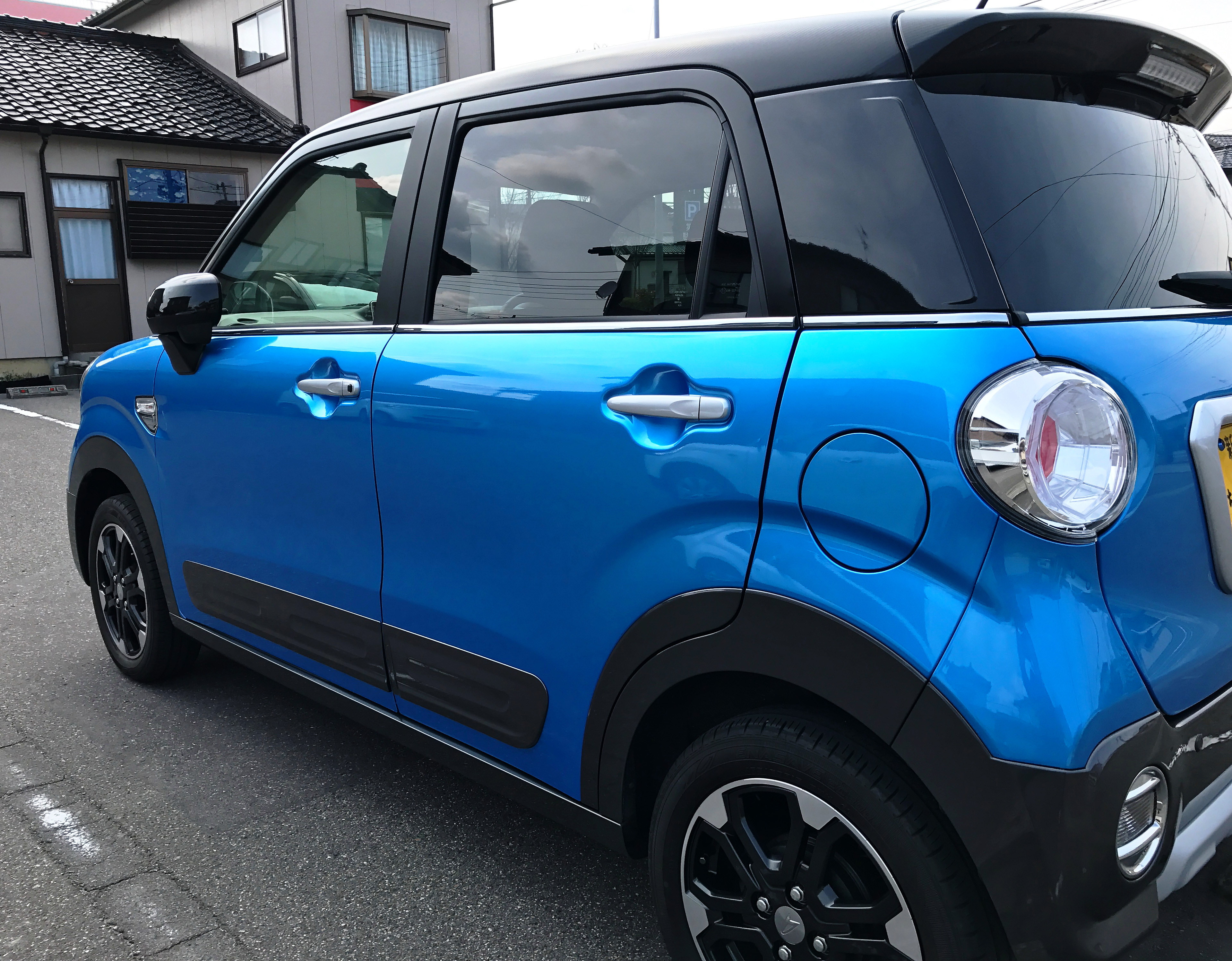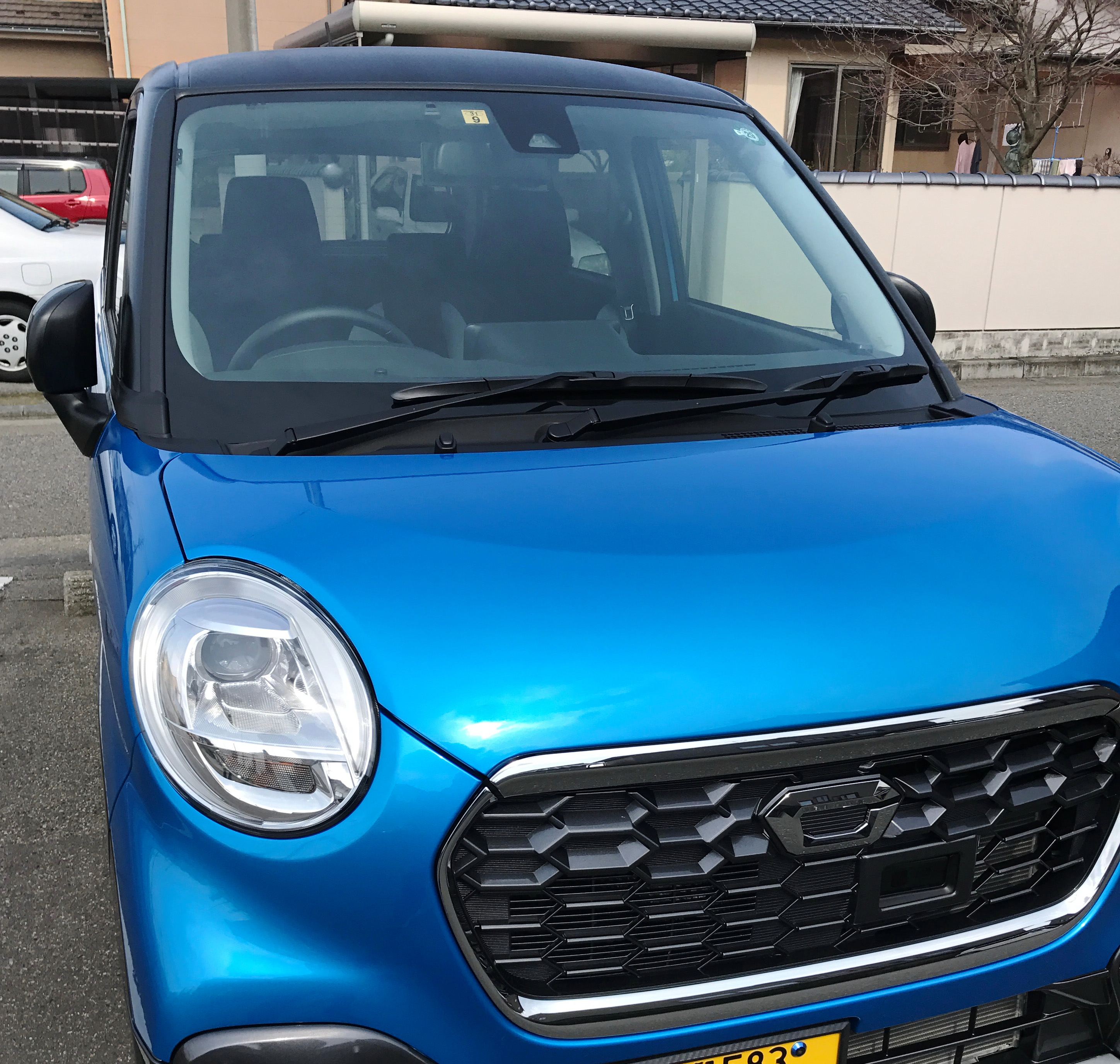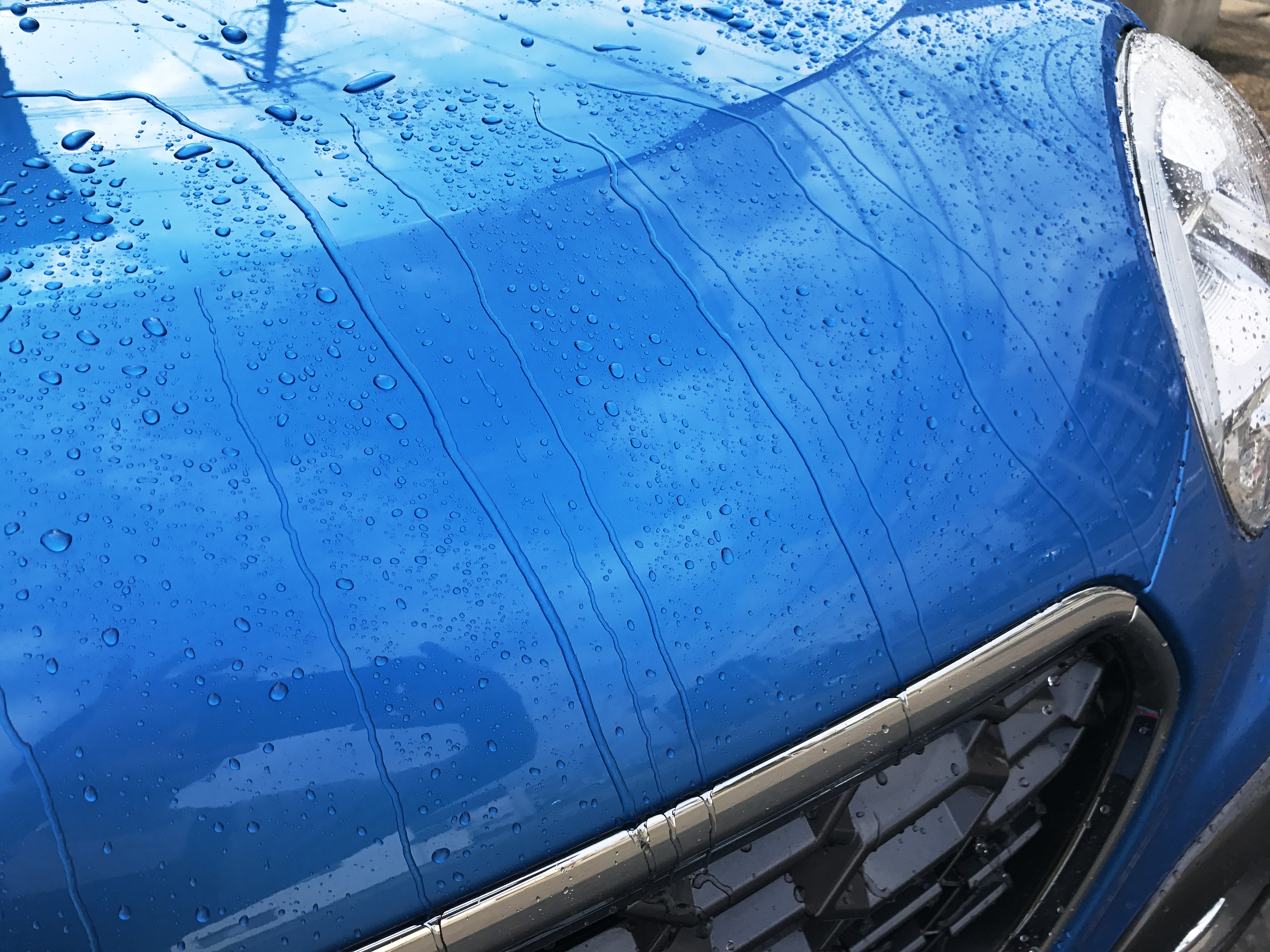 Last time I applied Pika Pika Rain PREMIUM to my daughter's car and I was satisfied its finishing,
so this is my second challenge.
I used two third I applied it to 8 wheels (at that time I changed the tires) and car paint surface evenly.
I took 3 hours to apply.
I'm going to reapply with the remained glass coating to the bonnet, roof and light parts 2 weeks later.
I had thought that glass coating was troublesome,
but Pika Pika Rain was so easy to apply, so I think that this is one of their sales points.
Same as reputations, the blue metallic car body become more glossy and
the black roof became deeper.
From before, when my car got dirty, the dirt remained and the gloss was gone.
However, Pika Pika rain can keep my car beautiful and glossy because the dirt can be removed with rain.
I will keep its gloss and water-sliding effect by using Pika Pika Rain detailing spray.