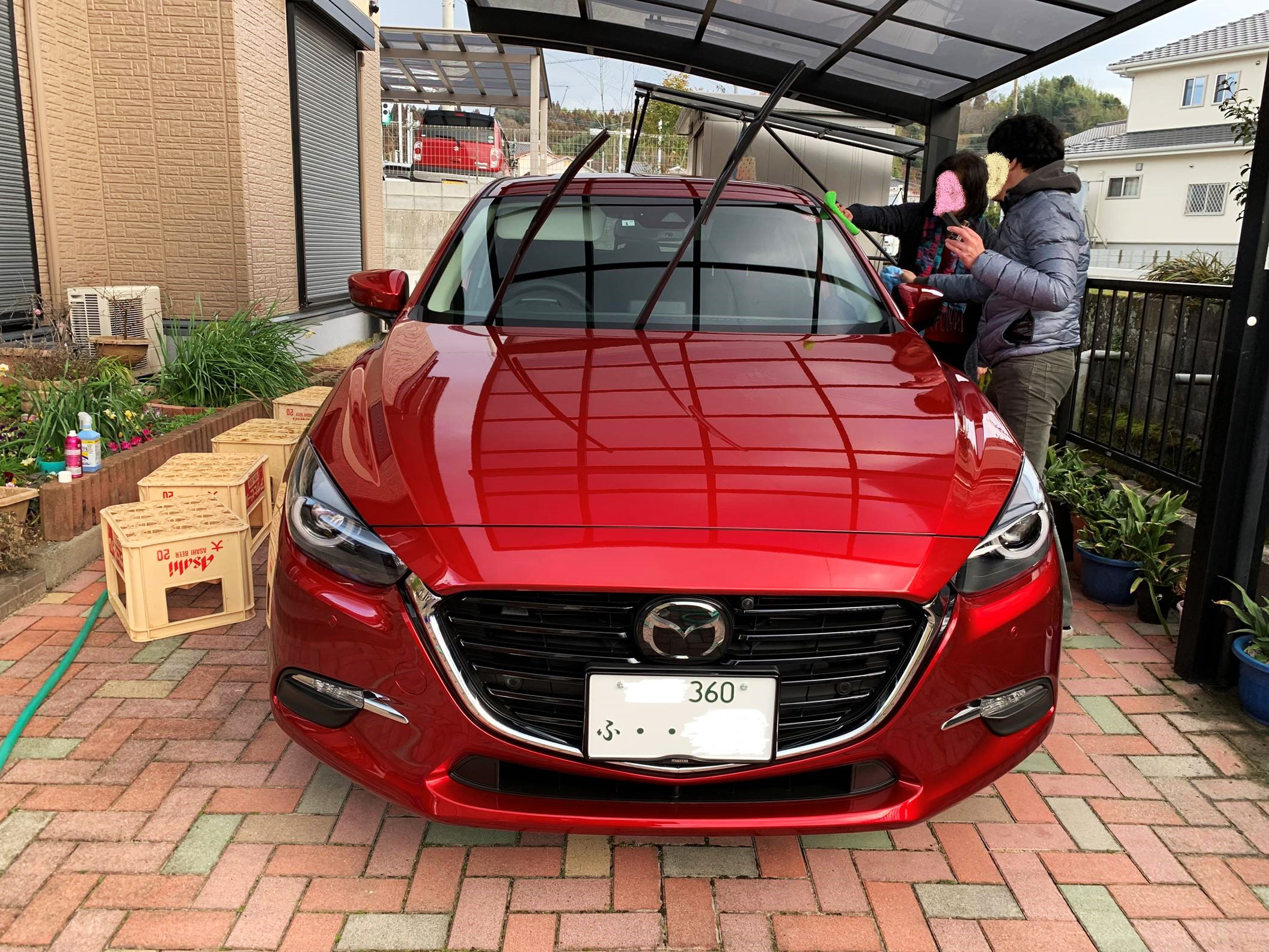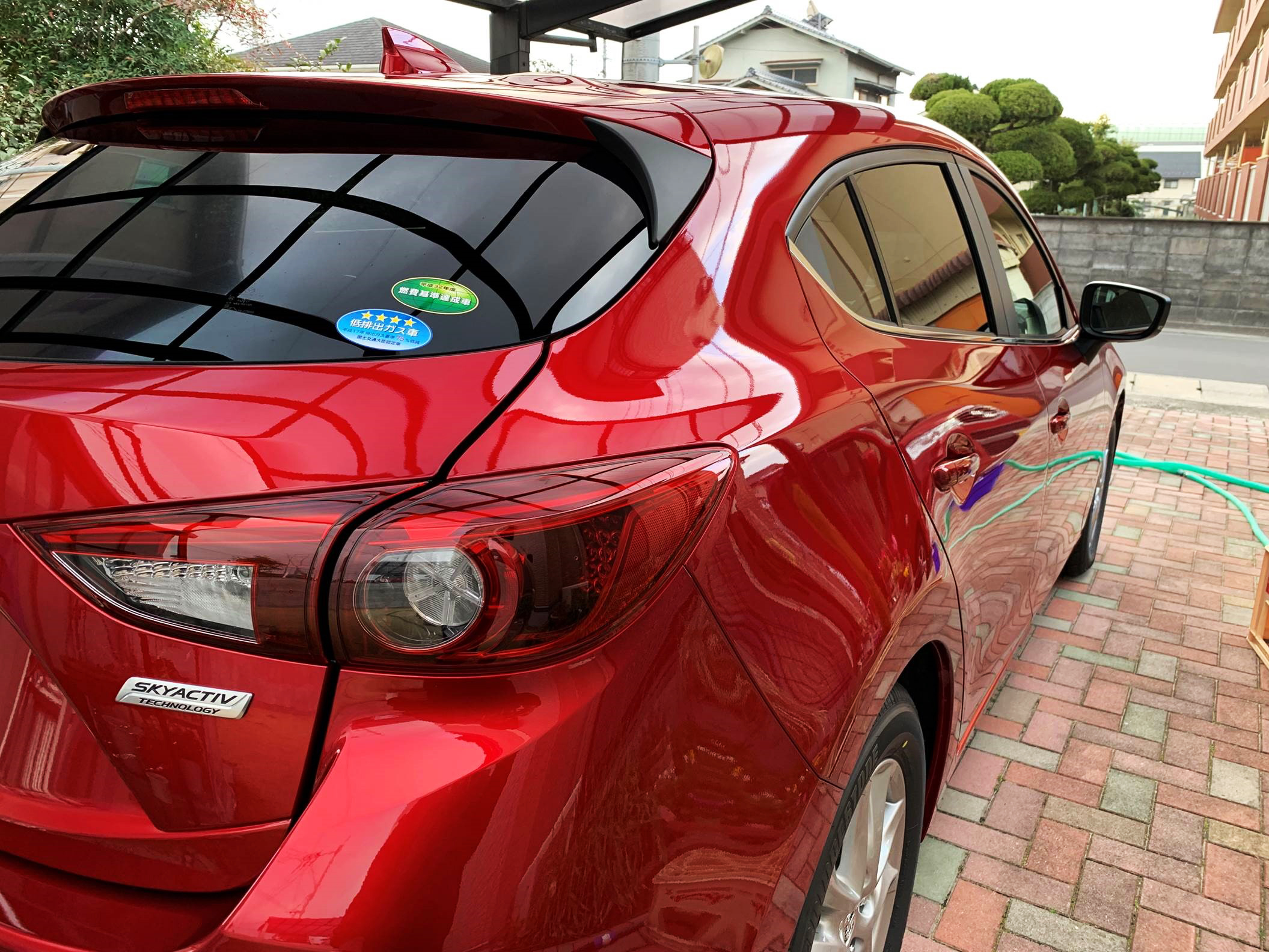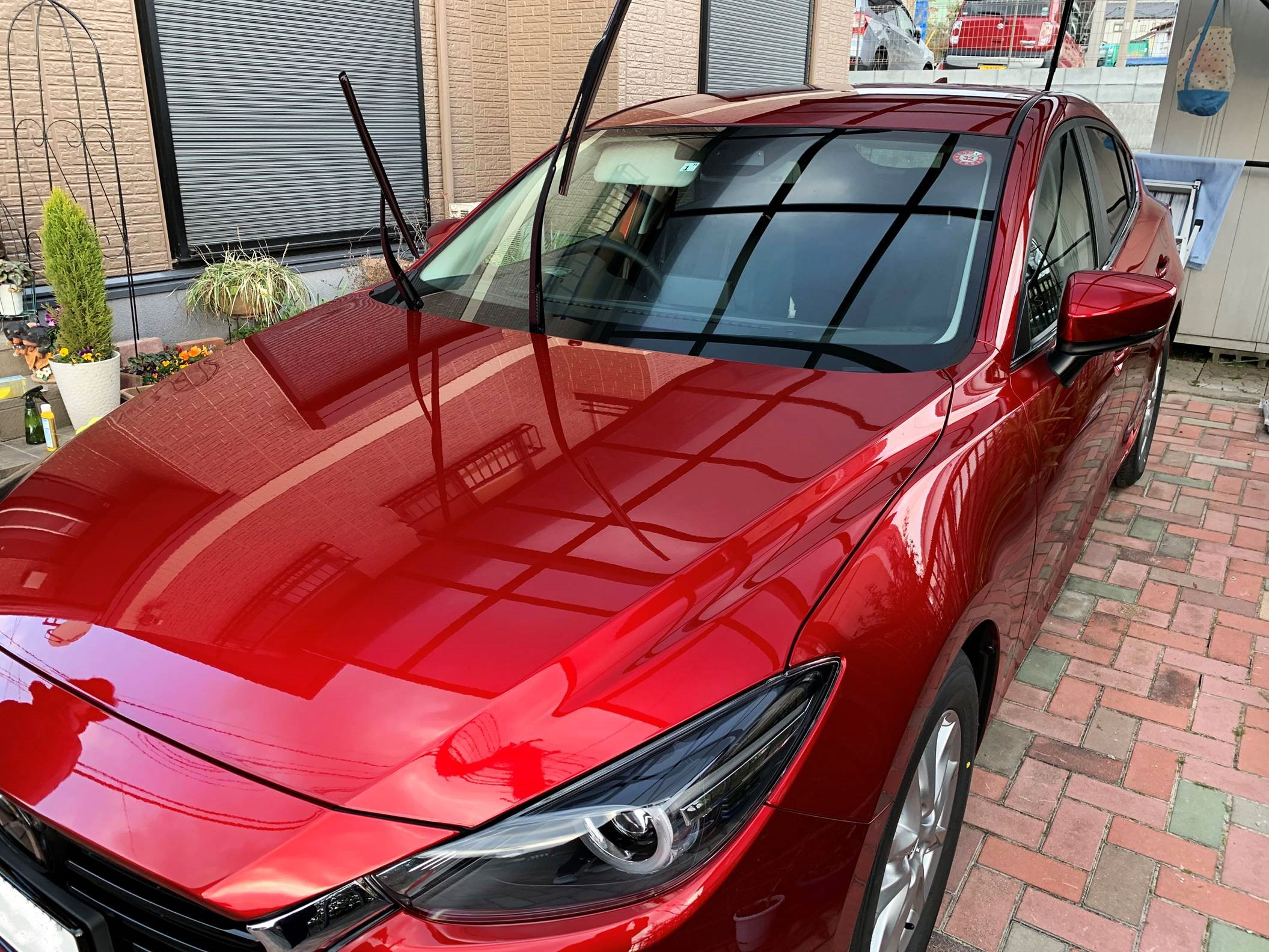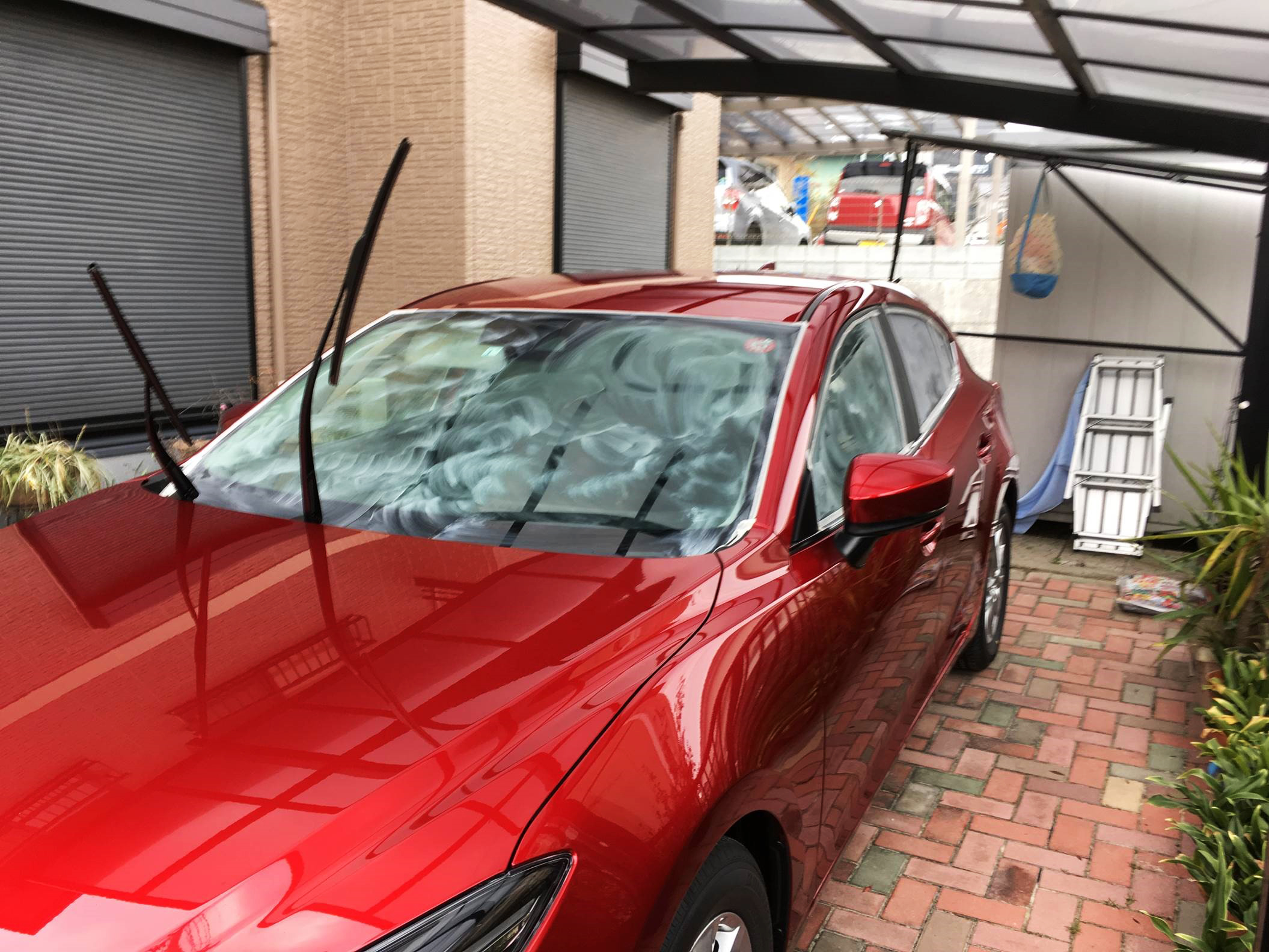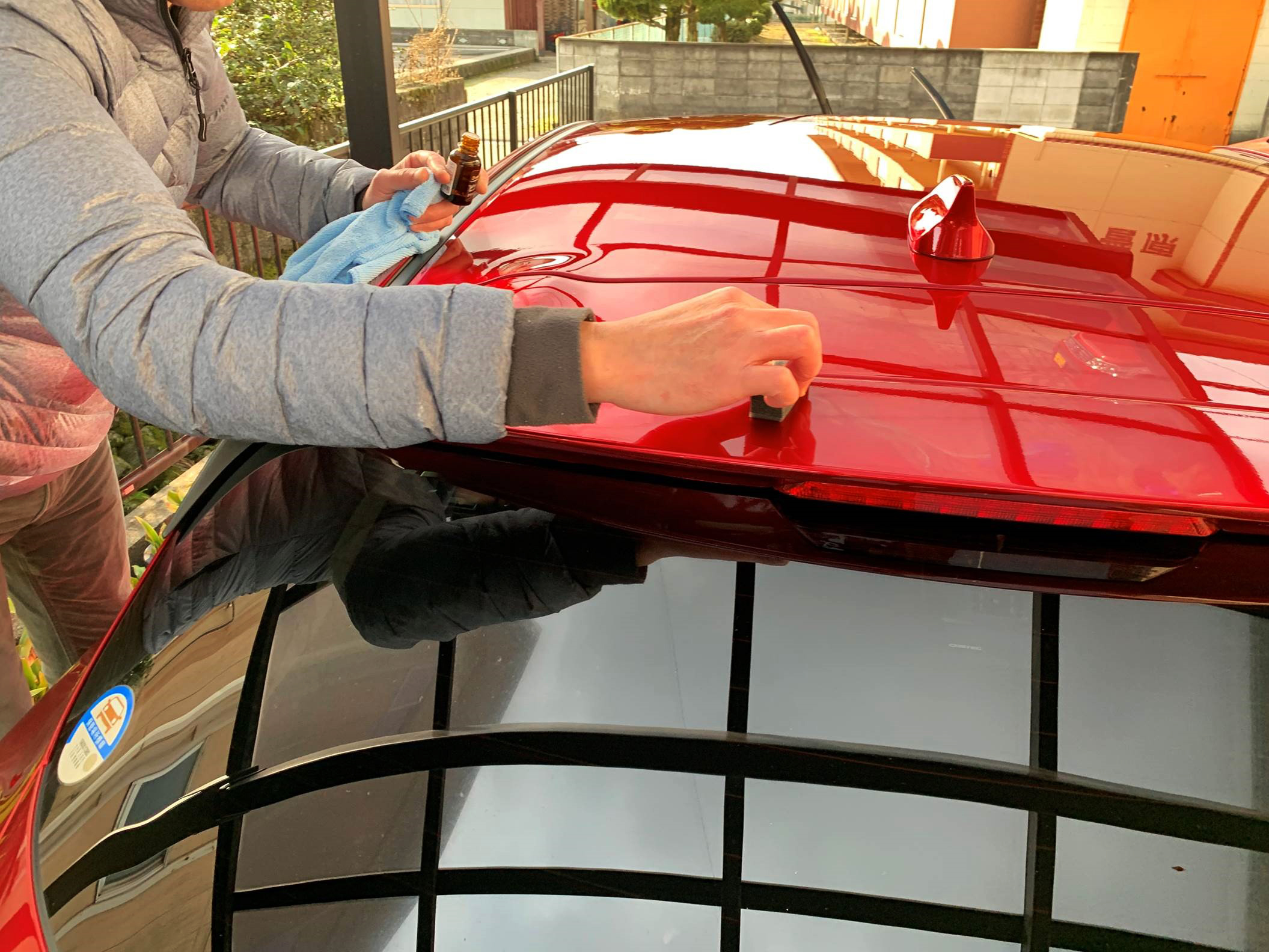 I wanted to try DIY car coating for my wife brand new car and I researched about it.
Finally, I found Pika Pika Rain PREMIUM Ceramic Coating which has nice good reviews and I got it with Pika Pika Rain Oil Remover to prepare the day of the car delivery.
I asked the dealer to do only washing with car shampoo in advance.
Then I received the car and I started the works immediately when I arrived at my home.
First, I applied the coating for the windshield.
Of course the car body was beautiful due to a brand new car.
After applying the windshield coating, I wiped whole car with a wet microfiber cloth.
Then I sprayed Pika Pika Rain Oil Remover to a dry microfiber cloth and wiped.
The car body looked oily anymore!
Finally, I started applying Pika Pika Rain PREMIUM Ceramic Coating from the roof.
I was nervous even I watched the application movie many times.
First I put about 5 drops on a sponge.
For the beginning, it was not so smooth to apply, but I could apply it easily with the next 3 drops.
I applied it carefully, so I divided the hood into 6 areas.
Also wiping was so easy.
I said to my wife not to help me, but we worked together, I did applying and she did wiping, so we finished the work soon.
Then we checked the car body from many angles and wiped to finish application!
Regard as my car, I asked the professional coating at the shop with an expensive price.
I hesitated DIY coating because the car body was red.
However, I was very satisfied with the results by myself.
From now on, I will check the durability carefully.