I tried CPC paint sealant that is teflon coating with 5 years durability by car dealer
and sprayed maintenance spray every 3 months.
7 years have passed and I wanted to keep my car clean so I searched on internet
and found Hyper Pika Pika Rain (hydrophobic) and decided to get it.
I was busy on work and I applied yesterday last last.
Application was so easy and I applied on back side of doors and a hood,
also on  wheels.
Before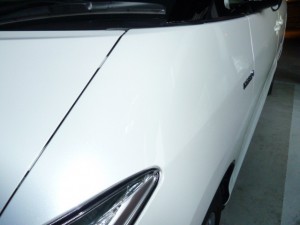 After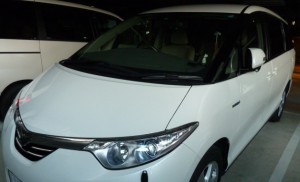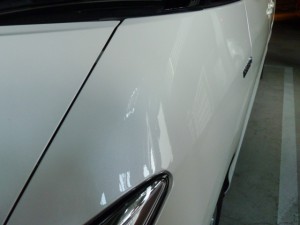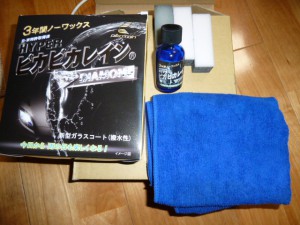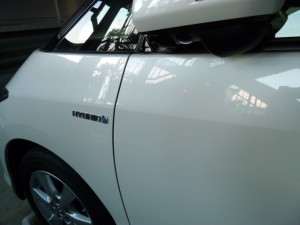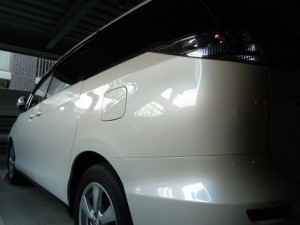 The gloss is definately better.
I will use detailing spray (Nano Pika Pika Rain ) for maintenance, too.
My car is 6 years old and no luster any more.
I tried various car coatings to revive the gloss again.
Detailing spray and wax didn't last for a long time so I wasn't happy.
I thought only the way is asking a professional car detailer but
I found Pika Pika Rain and decided to try for the last time.
I polished my car with compound and then applied Pika Pika Rain.
It's so easy to apply and I could see the brilliant gloss on my car body.
At first it's hydrophobic but the water repellency changed to hydrophilic in 2 weeks.
Plastic parts and headlights became glossy as well.
I will apply again with the left liquid.
I was thinking about getting a new car but decided to drive this car another 3 years.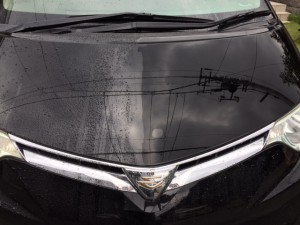 Left: Pika Pika Rain coated / Right: nothing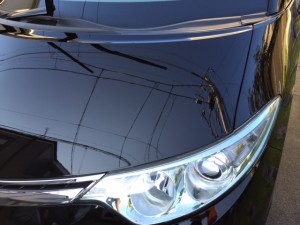 After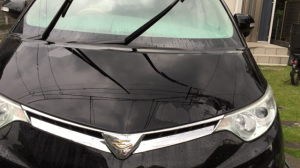 2 weeks after application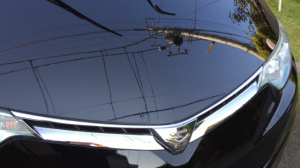 after car wash (2 weeks after application)