How to apply Pika Pika Rain glass coating
This is the basic but appropriate method of Pika Pika Rain glass coating for car.
Please check before application…
Pika Pika Rain's glass coating liquid cures fast, and that process is not like waxing.
Therefore, we should apply the liquid area by are like the picture below: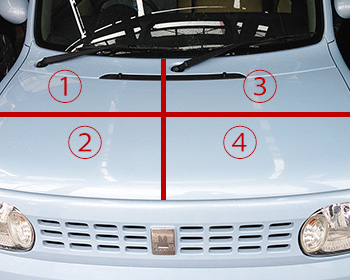 Please work in bright light to find the surface evenly applied.
1. Application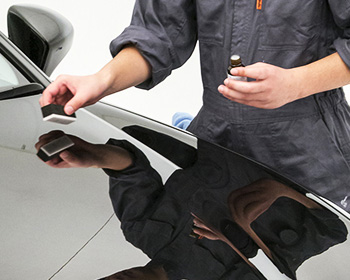 Pika Pika Rain's application sponge
Our application sponge is comparatively small because it's designed to fit with tiny parts like wheel or backside of knob. You never miss to apply small parts. We designed this 2 layers sponge based on professional detailers review.
Where to apply Pika Pika Rain
Pika Pika Rain's glass coating liquid is available to metallic part like iron, steel and copper, also available to plastic parts like headlight.
Tricks and tips for application
Basic method of application is to apply thinly and evenly. Only with 2-3 drops, Pika Pika Rain spreads very well. You need more drops if the sponge is squeaky and doesn't move smoothly. When you start to apply first, a few drops should be better. Then, apply the liquid line by line in same direction inside the area. Please check if the area looks wet with the liquid.
2. Wipe off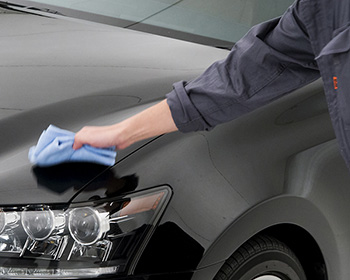 Pika Pika Rain's microfiber cloth
We adapt finely woven microfiber cloth to work well with the liquid. Microfiber cloth never give damage to glass coating nor paint surface. Please wash your car always with microfiber cloth and whipped car shampoo.
Tricks and tips for wiping
Soon after you apply the liquid, wipe the area evenly and quickly in a listless way. You don't need to wait. Without folding a microfiber cloth tightly, just move lightly the microfiber cloth to catch the liquid on surface.
3. Check
After wiping, please check the car from various angle to find the foggy or uneven surface. When you may find the unevenness parts like finger print, wipe them again. When you find the unevenness after curing in 12 hours, it's quite hard to remove. Please check twice. In case that you find the unevenness which you cannot wipe off, just try to put a drop of liquid with sponge, then wipe off again. This may have effect if the surface is not cured completely yet.
4. Curing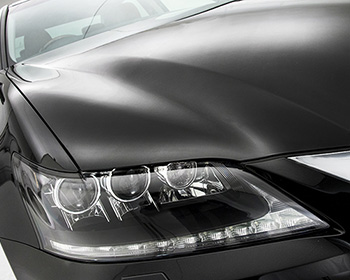 Please be careful not to get wet during 12 hours: surface curing.
Water sometimes drops around side mirrors, or gaps between doors. If water runs over the coating, it might be cured unevenly. Please check the car in a few hours after application. We also recommend to work in the morning to prevent frost and night dew especially in winter.
2 weeks in complete curing
After surface curing in 12 hours to 2 weeks after, you can drive the car and you can get the car wet. Just only the surface cured and it's in sensitive condition. Please wipe the surface very gently if it rains or if you wash the car. Please don't make water stay on the surface.
After 2 weeks, you can apply Nano Pika Pika Rain quick detailing spray for better condition in gloss and water repellency.
Do not allow your car get wet for 12 hours after application.
Do not use Pika Pika Rain glass coating on glass surface or tires.
Do not re-use the sponges or the cloths.
It takes 2 weeks for full hardening of the coating. Do not use a car-wash machine during this period. (Washing by hand, using a soft microfiber cloth is recommended to avoid scratches from car wash even after 2 weeks of application.)
How to double coating /
2 layers coating of Pika Pika Rain
Pika Pika Rain's glass coating spreads very smoothly and thinly, and you can feel it if you compare with other glass coating products. Though it depends on the model of the car, you just need 2-3 drops for 1/3 of the hood. So, some customers still have half of the liquid after finishing the application. We receive many phone calls to ask if they should do "double coating" from them.
Of course, YES. Please try!
However, we would like to tell you what you have to be careful about.
1. Set a schedule
Second application should be done in 2 weeks ~1 month after the first application as the first layer has to be completed.
2. Store the bottle appropriately
If you will plan to use Pika Pika Rain liquid leftover in the bottle you have already opened, wipe the mouth of the bottle, then put a cap tightly. Please store the bottle in dark/cool place like fridge.
Before the second application, confirm if there is NOT crystalized liquid or white power on the mouth of the bottle. When you find that, please stop reusing the liquid to prevent scratch on the first coating. Also when you find the liquid cloudy, please stop the application.
3. Second application
How to work is the same as first application. Please use new microfiber cloth and application sponge. You will see deep gloss and tough glass coating over the car in further 2 weeks!
Can we apply glass coating to brand new car?
Would you like to cover your brand new car with Pika Pika Rain glass coating? When you handle brand new car, there are some points to remember for you before starting application!
1. Confirmation with auto dealer
Please ask auto dealer NOT to wax or coat your car before the delivery
Auto dealers sometimes do waxing / polymer coating to hide small scratches or to make the car look better before they deliver the car even if you don't ask for that. In that case, as Pika Pika Rain glass coating has to be made over clear coat without wax / polymer coating, you will need to remove wax or coating. Please ask them not to wax or coat the car in advance. We also recommend to ask them not to use car shampoo with water repellent effect.
※Caution: Without removing wax or polymer coating on the surface, glass coating may be removed along with them after daily car wash.
Please ask auto dealer NOT to use car washing machine
Every auto dealers wash your car before the delivery, but there are 2 types of car wash; by hands and by machine. Car washing machine may scratch your car with tiny dusts inside brush. Small scratches may become difficult to see by the reflection after Pika Pika Rain glass coating, however scratches themselves cannot be removed. If they cannot accept to wash the car by hands, please try to ask them to choose high pressure washing machine without brush.
2. Attentions for car owner
Wash your car even if it looks beautiful
Many customers think the application can be started without washing the car when it7s really brand new soon after the delivery. However, tiny invisible dusts are always over the car. Please wash the car before Pika Pika Rain glass coating.
If you are not available to use car shampoo at that time, it's ok only by clean water. Please make sure to wash away something on the surface. If you apply Pika Pika Rain glass coating liquid without car washing, glass layer may keep in the dusts inside. (In fact, some customers did that.)
Brand new car needs Pika Pika Rain glass coating
Before you start to drive brand new car, we strongly recommend apply Pika Pika Rain glass coating. Glass coating protects your car from yellowish headlight, direct scratch … and what is more, you will get dramatic luster greater than the brand new one. We hope you try Pika Pika Rain glass coating during there is nothing to worry about preparation
Where can we apply glass coating?
Iron, plastic, resin, leather, aluminium…. one car is made up of a lot of materials.Some customer wonder if they should apply Pika Pika Rain to the whole car body.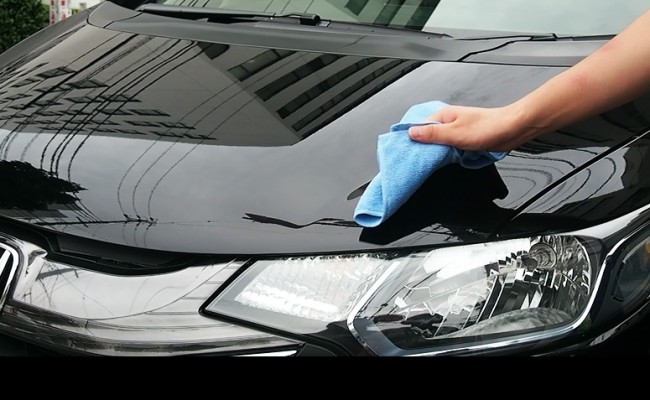 1. Where to apply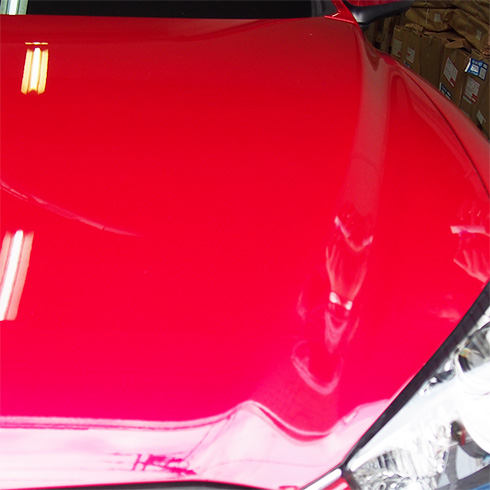 Iron, steel, copper parts
Body, frame, engine room housing, radiator, and so on. Please open the hood, and don't miss to apply to outer frame.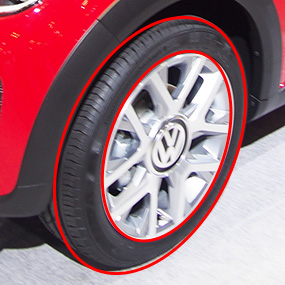 Aluminium
Wheels.
Recommendable: you can wash away mud splattered over the wheel easily!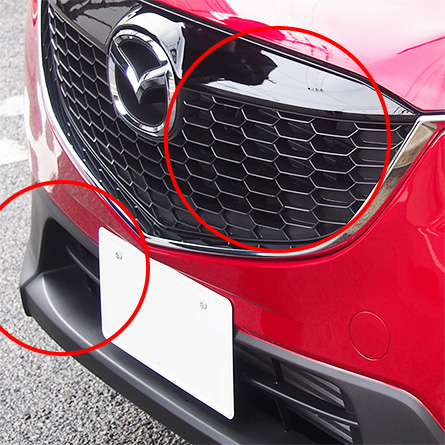 Resin, plastic
Steering wheel, bumper, radiator grill, headlight. Glass coating protects deteriorative plastic parts strongly. Dark colored plastic parts become to have deep gloss. Just please be careful not to make foggy parts by missing wiping.
※Some old vehicles have glass head light. We don't recommend to apply there.
2. Caution needed
There are some places which you need attention for.
Please test at small place before actual application!!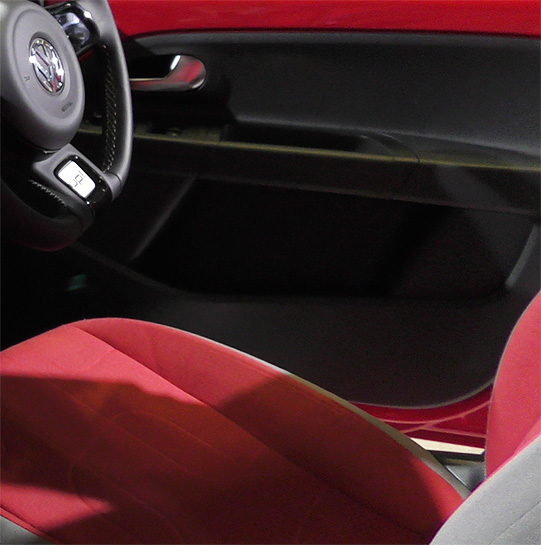 Leather, wooden material
Seat, interior
We wonder if we really need coating here…. Depending on the material, glass coating liquid doesn't work on it. (Some materials absorb the liquid.)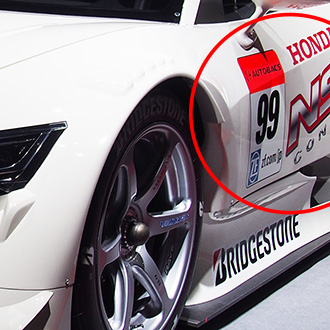 Glutinous stickers
Sticker, decal printing
Sticker may gradually fall off after the application because it has same feature as rubber and absorb the liquid.
Special sticker for car paint surface has sometimes chemically strong, so it depends.Our customer applied glass coating over decal printing.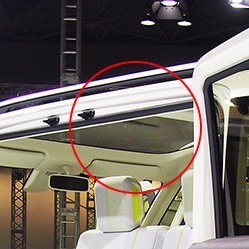 Others :Roof
Not frame, but it's roof light window. It's made of transparent plastic or glass.
You should try Widow Pika Pika Rain there.
3. Where NOT to apply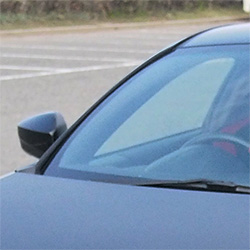 Glass
Windshield, mirror
As glass material is transparent, even application is quite difficult.
There is not special meaning of "glass on glass".
(That's why "Window Pika Pika Rain")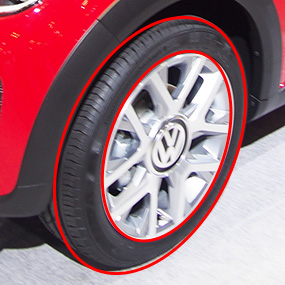 Rubber
Tire, packing
They absorb the liquid and makes uneven surface.
How to apply Nano Pika Pika Rain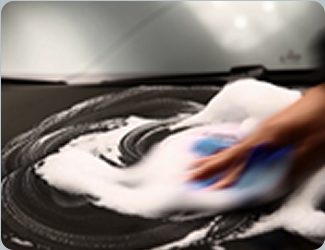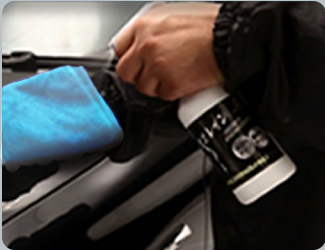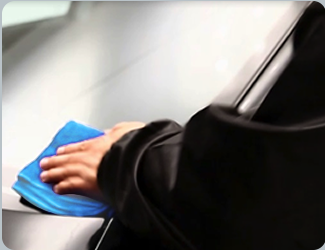 Use Nano Pika Pika Rain every 1 or 2 months when you wash your car.
Nano Pika Pika Rain can be used on a whole car from wheels to windshield.
Pika Pika Rain microfiber cloth that you use for Nano Pika Pika Rain application is reusable. Please clean and dry it.
How to apply Nano Pika Pika Rain Type-K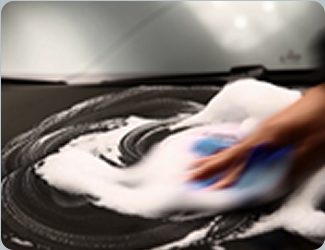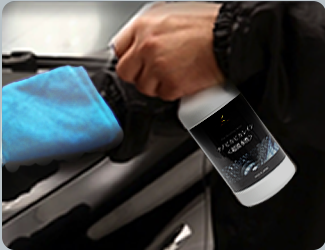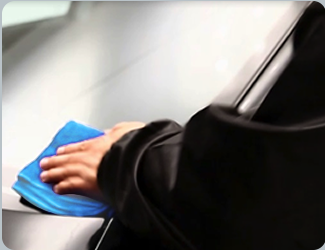 How to use Pika Pika Rain Car Shampoo