I heard that Nano Pika Pika Rain can be applied without Pika Pika Rain PREMIUM Ceramic,
then immediately I applied it to the car body which was removed oil and iron filings.
The solution was syrupy a little, and it also spread well and easy to apply.
The amount of application might be much, so some parts became foggy,
therefore I wiped the car body with a well wrung microfiber cloth.
After 10 minutes application, I started to take the video when it got beautiful gloss.
I took the water sliding effect during spraying the water.
The curing time doesn't need after application and can get gloss and water repellency soon.
I think that it can apply it any weather conditions expect rainy days.
【Before application】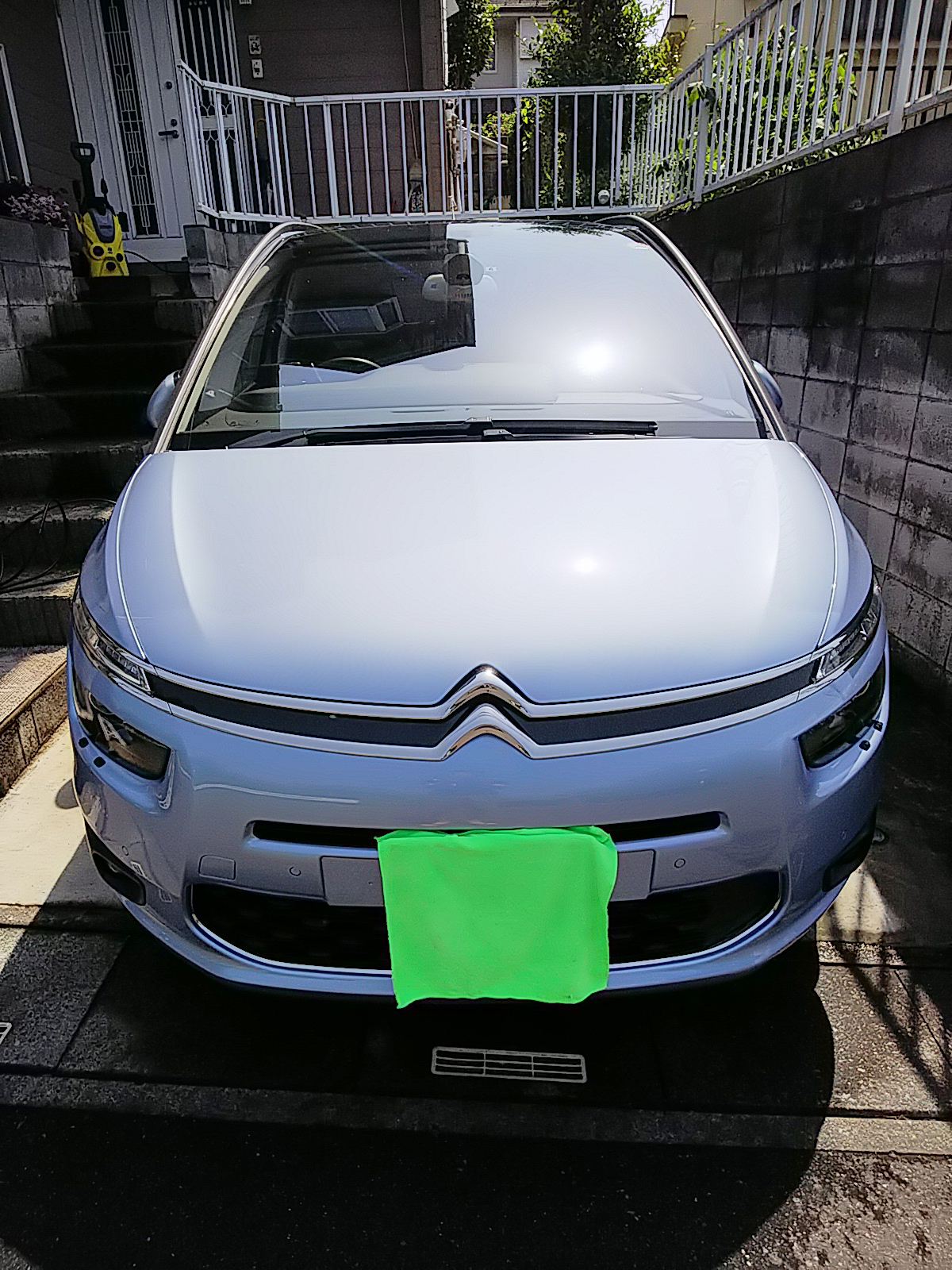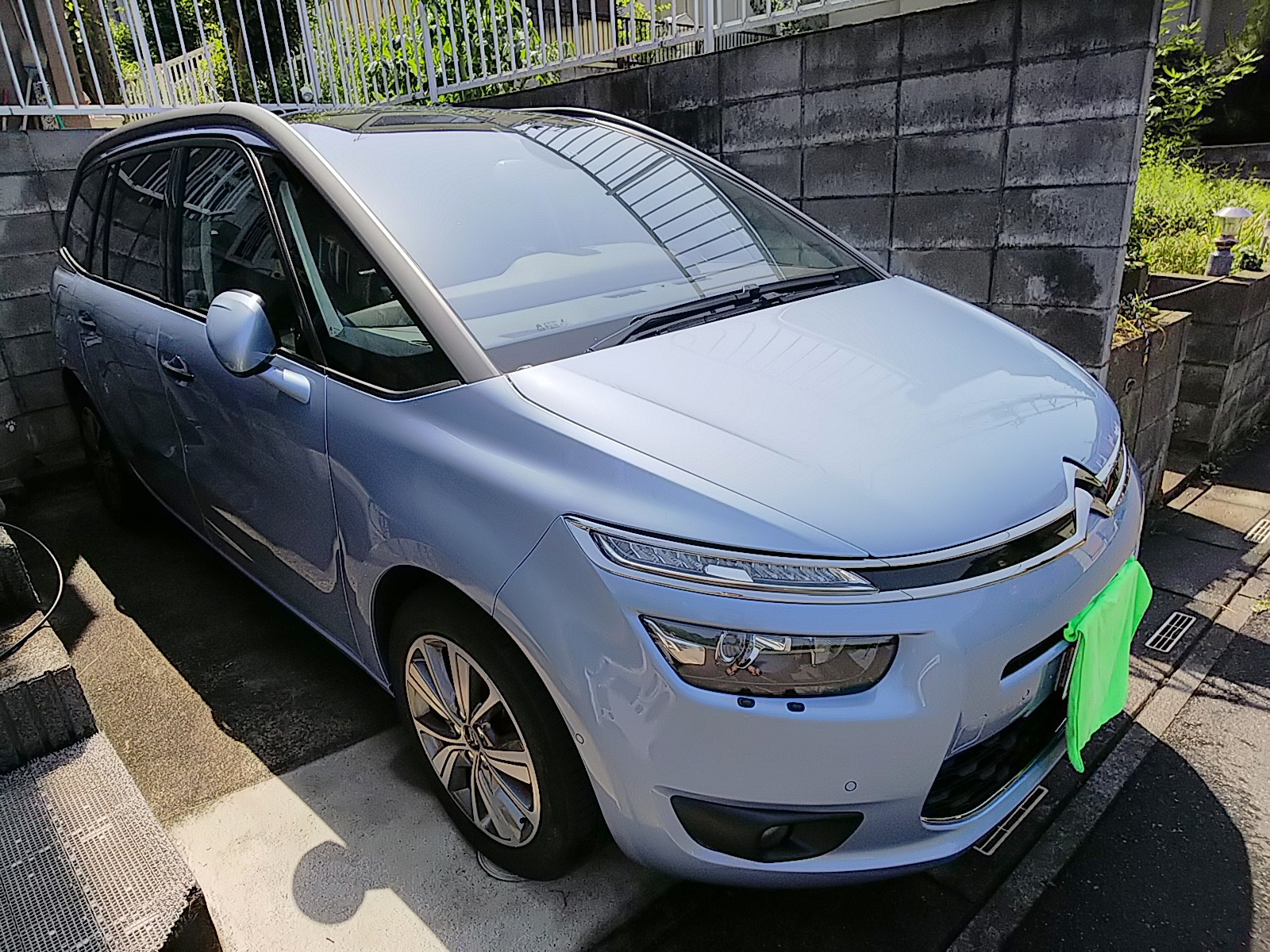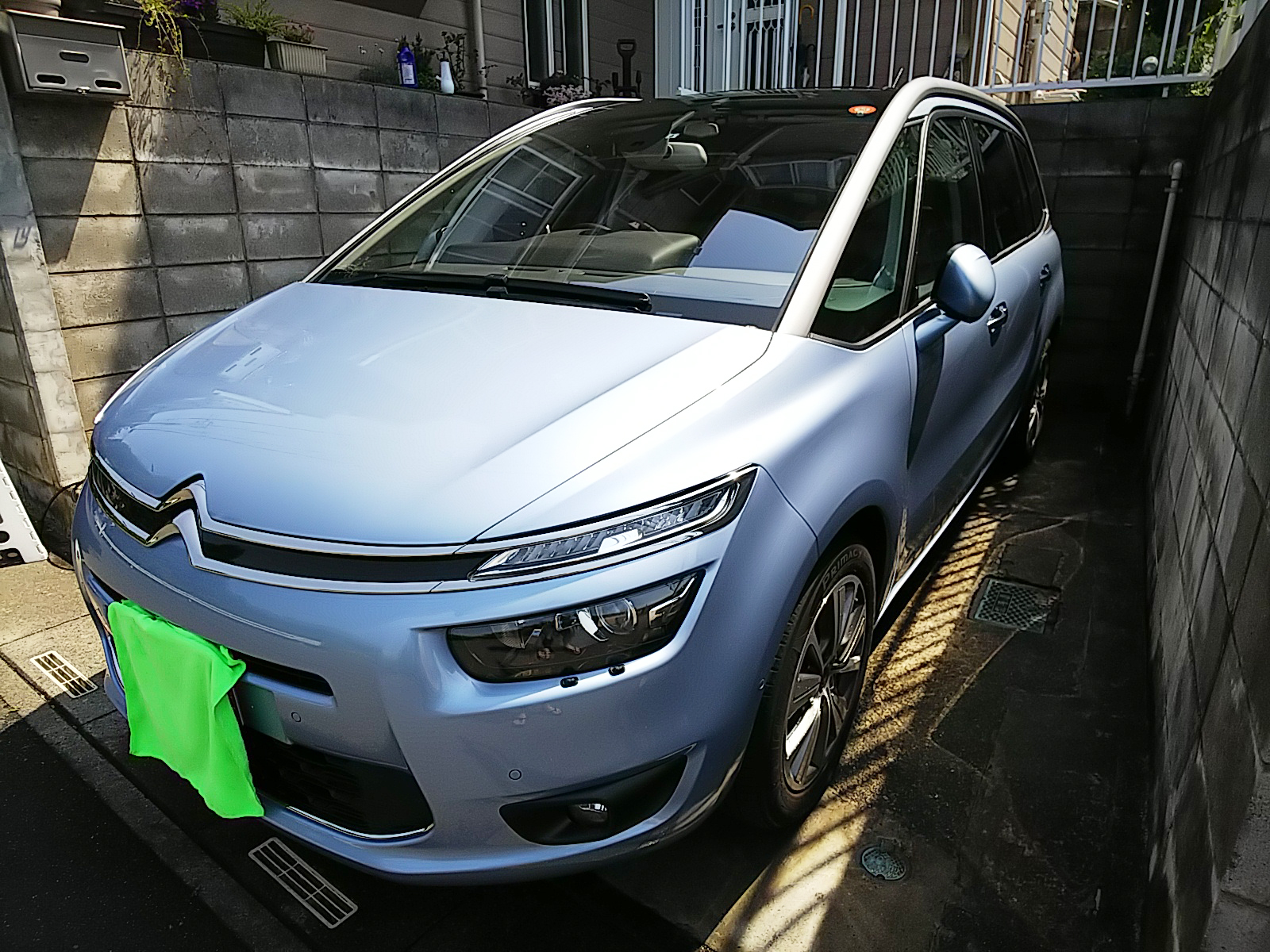 【After application】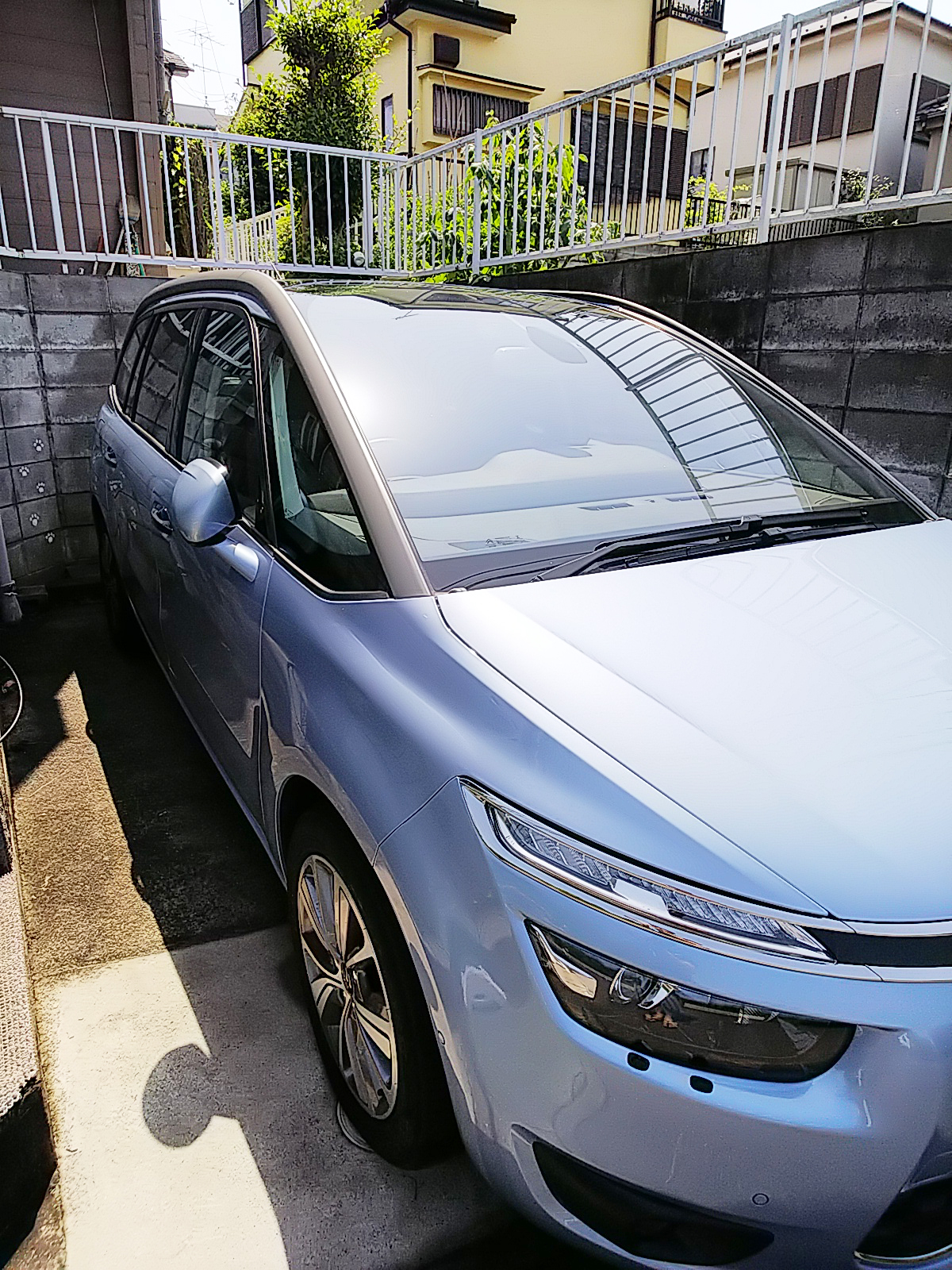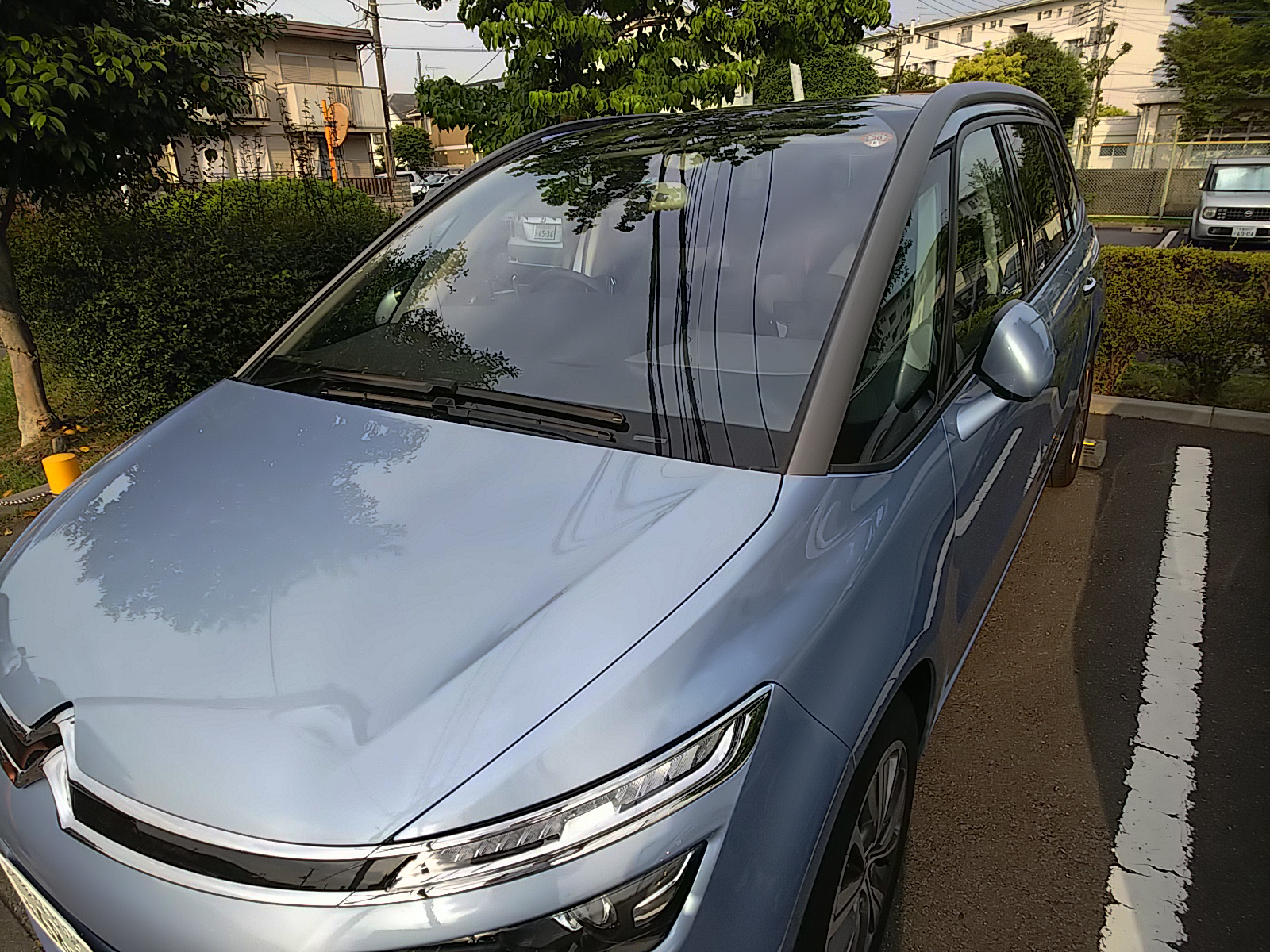 I had an accident after 1 year when I bought this car and
I couldn't drive during repair.
Therefore, after that I decide to take care it more carefully and I came to study about car maintenance.
At that time, I read good reviews about Pika Pika Rain PREMIUM Ceramic Coating when I searched about maintenance for the car paint surfaces.
Finally, I bought it.
Before application, I was worried about the results because I don't have any experiences,
but now, I'm very satisfied with the results which is beautiful without foggy parts even though an armature applied.
It was very easy as just read the instruction and follow it.
I won't hesitate to recommend it to my family and friends.
Moreover, I didn't take pictures, but the water repellency after raining is also nice
and dirt can be flown with rain, so I can keep my car more beautifully than before.
It was my first time DIY coating, but I was very happy to choose Pika Pika Rain PREMIUM Ceramic Coating.
From now on, I want to take care my carefully with Pika Pika Rain's products.