【Before application】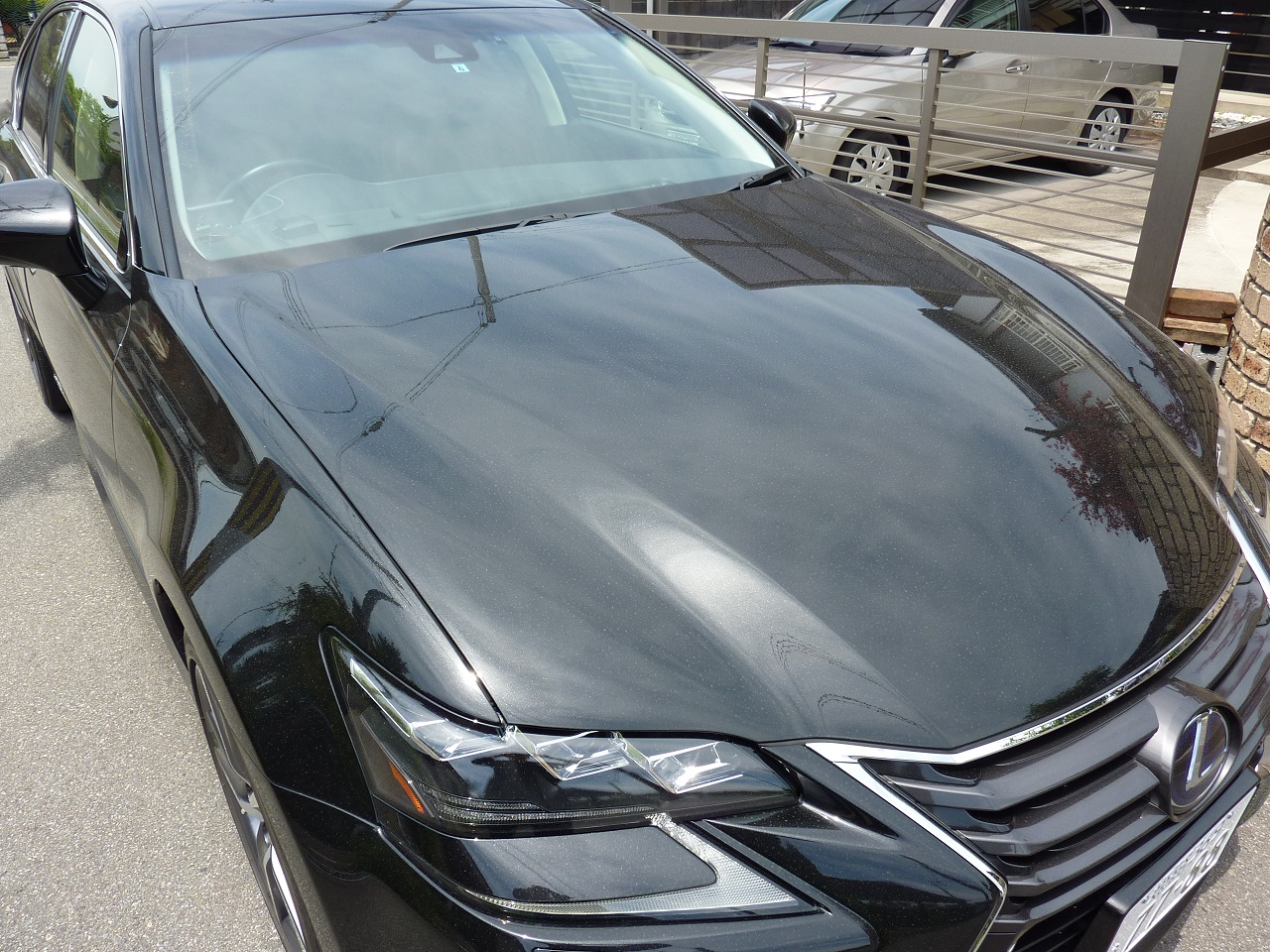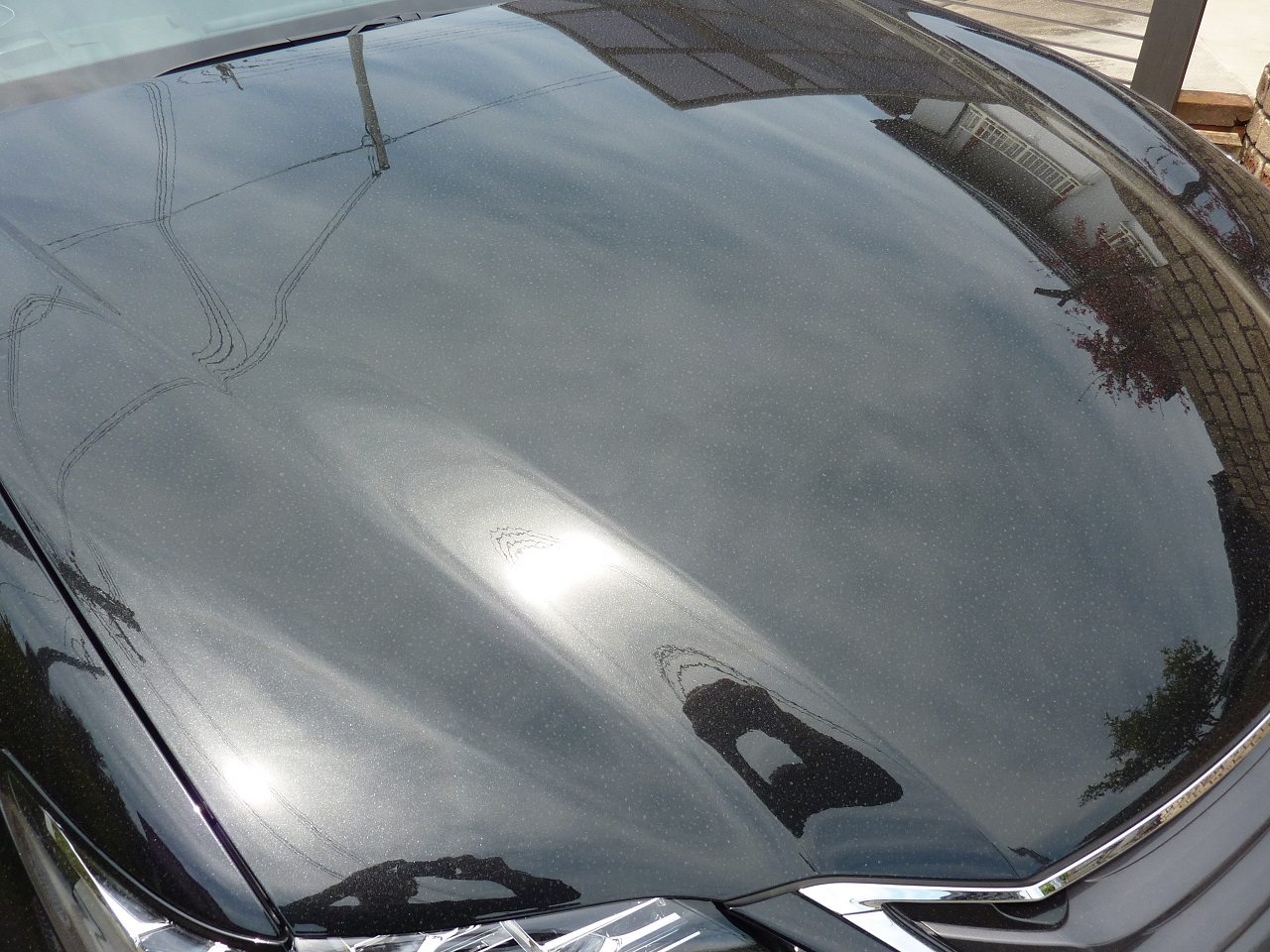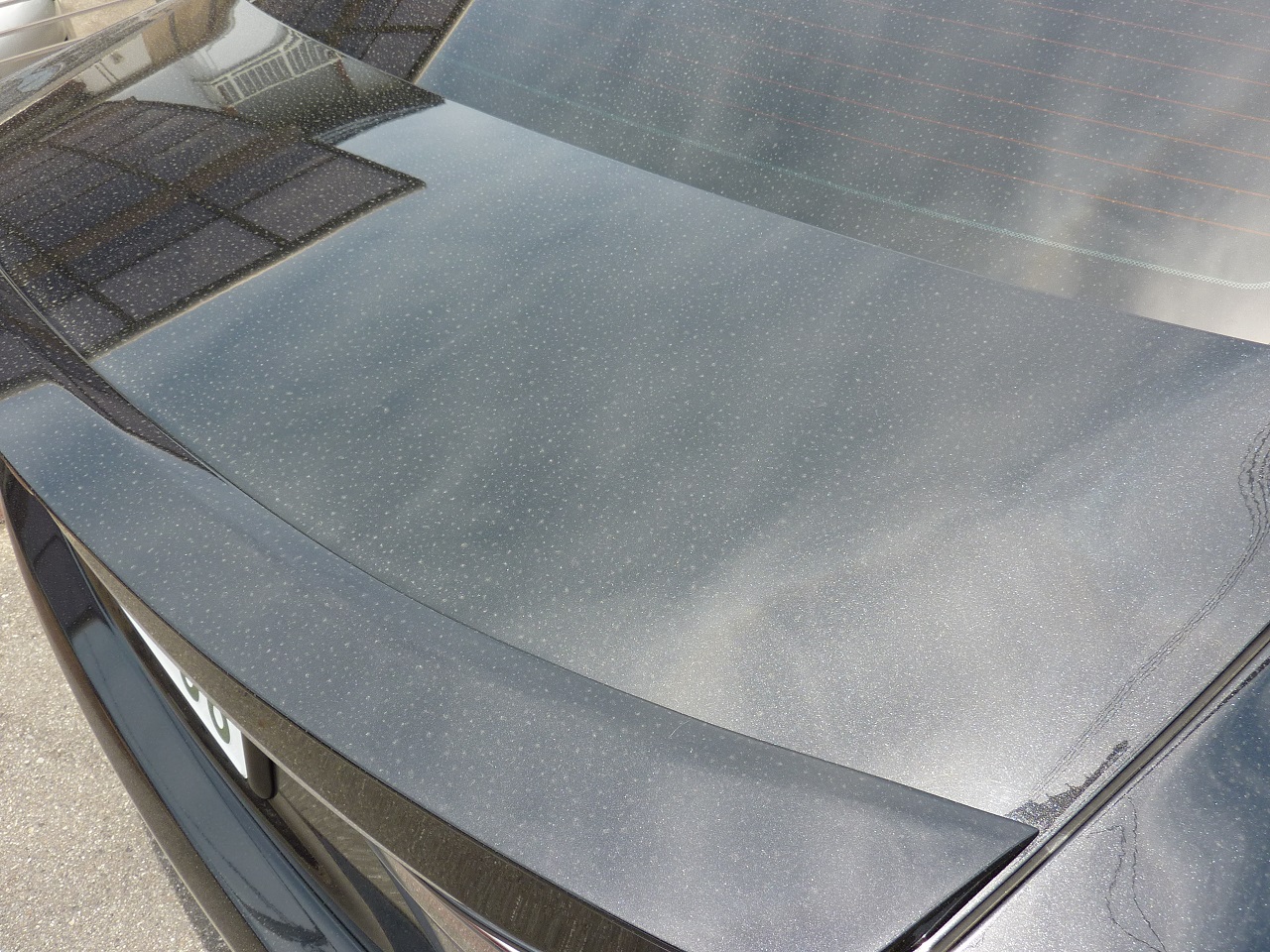 【After application】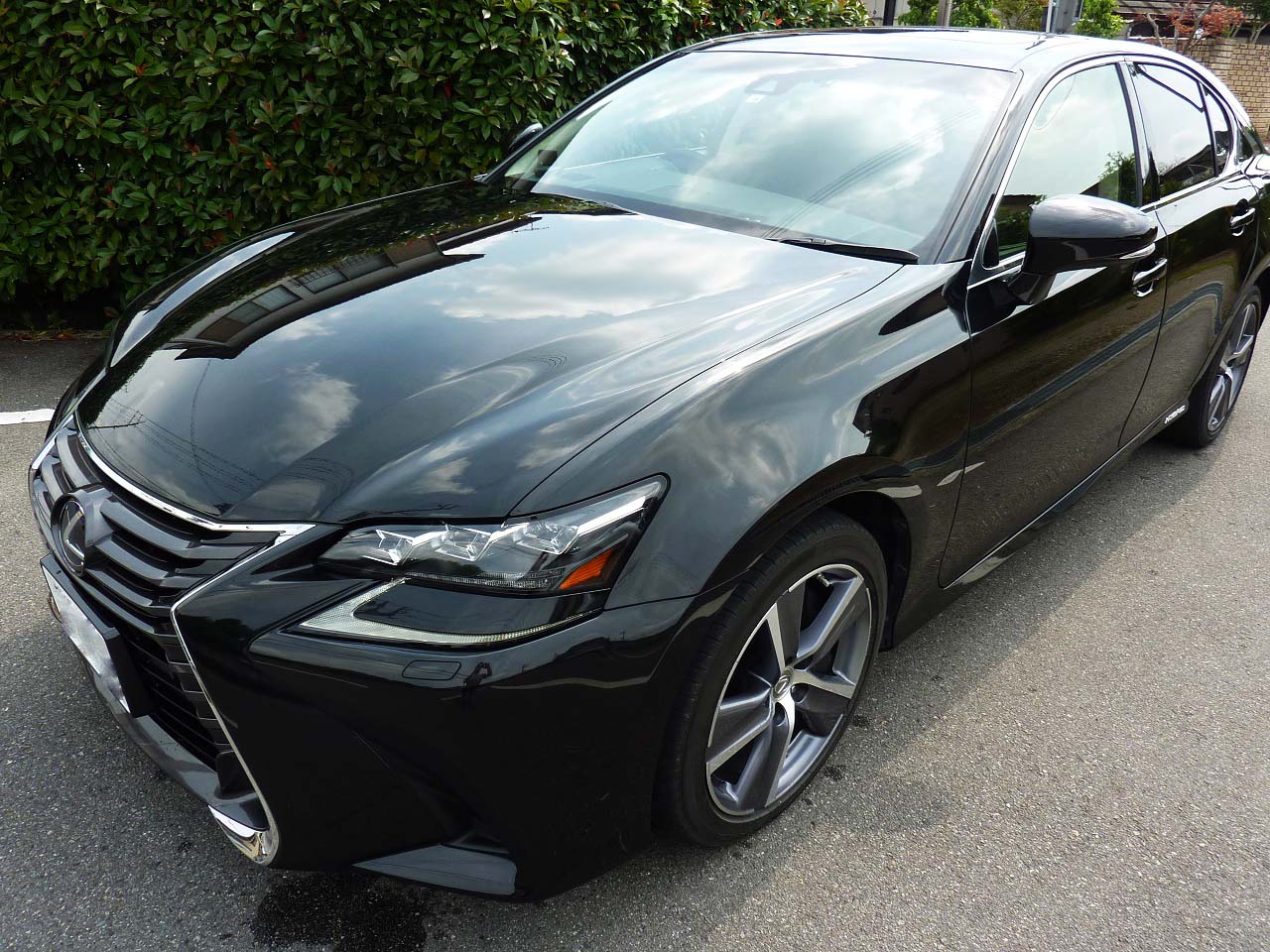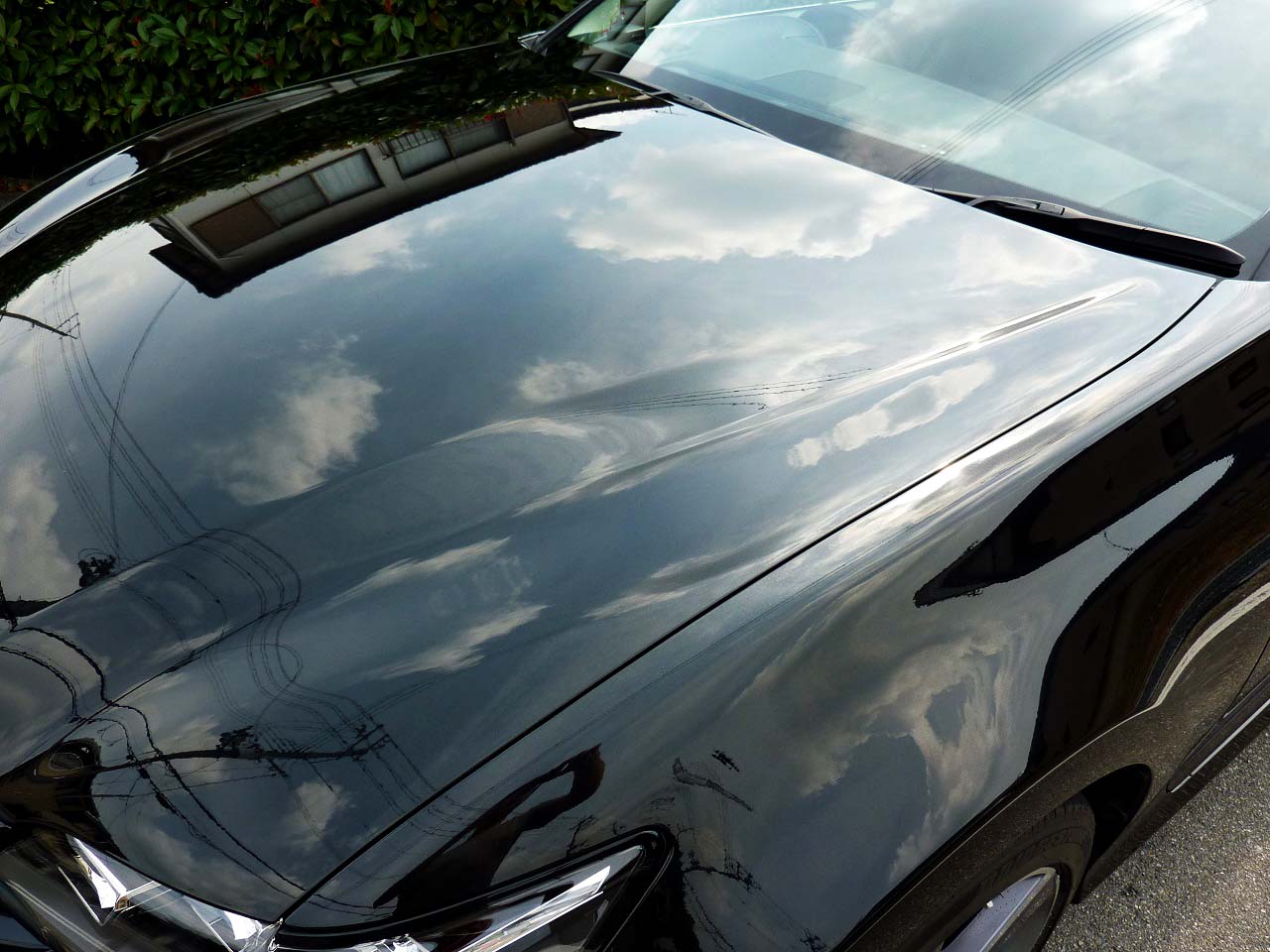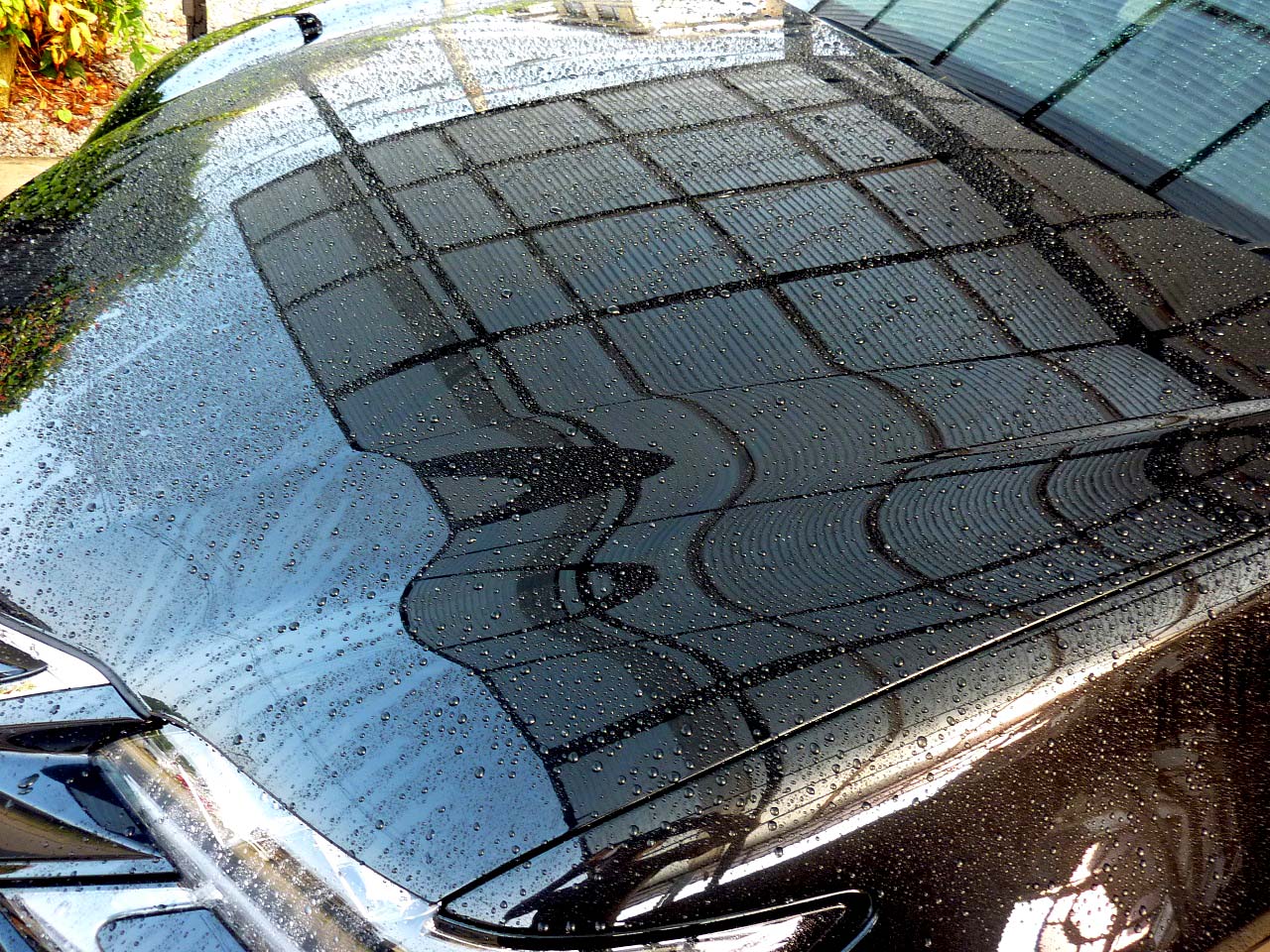 I used to apply other famous hydrophilic coating before, but it was just hydrophobic, so many spot marks remained one the car body every after raining (especially, the car body was black, so it was noticeable as photo no.1 – 3).
Therefore, I was looking for the new hydrophilic or water-sliding effect car coating on the Internet and then I met Pika Pika Rain PREMIUM Ceramic Coating which has many good reviews about the water repellency and gloss.
I thought "I should try this!", and finally I bought and applied it immediately.
Application was very easy, so I could do it without mistakes even I was an amateur.
However, please make sure that you should wipe the solution more carefully if your car is dark color.
About the gloss, after application was prefect as everyone said such the scenery around was reflected on the car body clearly. (As you can see photo no.1&2.)
About the water repellency which was most important point for me, only 3 weeks has passed science I applied, but at the present, the water is sliding smoothly.
Therefore, I don't have any troubles with spot marks. (As you can see photo no.3.)
About the durability, I need to check from now on, but it seems the same level of the detailing coating, so I think that it will last for 3 years.
Especially, Pika Pika Rain PREMIUM Ceramic Coating is amazing cost effective because
I can apply it with 10 percent price of detailer's coating.
In conclusion, I met the ideal car ceramic coating finally,
From now on, I'm going to keep this gloss and water repellency by regular maintenance with Nano Pika Pika Rain Type-K.
Thank you for you nice car ceramic coating!