I am showing the condition about 12 hours after the application of Super Pika Pika Rain.
Working time was totally 3 hours in the evening.
For car wash and making base took 2 hours, and then around  half an hour for application.
Application was easy, and it went well.
I was worrying  about night dew, but when I checked the car 7 in the next morning,
glass coating had completed in good condition without problems.
I will do double coating by left-over liquid in the bottle of Super Pika Pika Rain.
My car had 1 year warranty glass coating and I applied Hyper Pika Pika Rain on the top.
The gloss was ok but I could see small scratches after a year so I decided to re-apply
glass coating and after Hyper Pika Pika Rain application, the scratches were almost invisible.
Water repellency is great when raining. Water is sliding.
The application was so easy. After car wash I polished my car with compound
then I applied Hyper Pika Pika Rain with a sponge and wiped off with a cloth.
2/3 of the liquid left so I will re-apply later.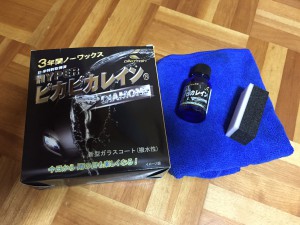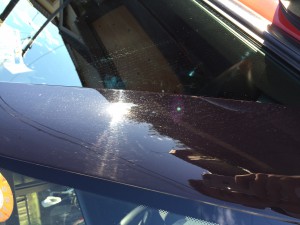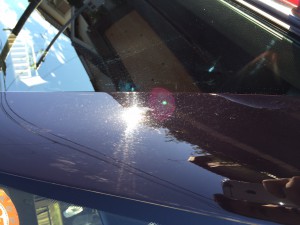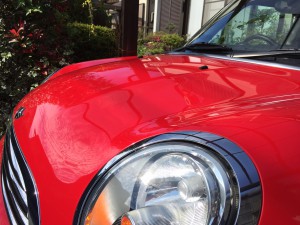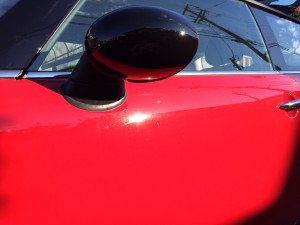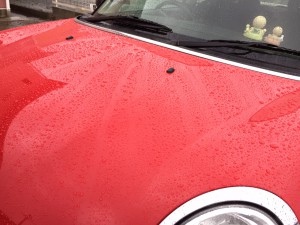 I used various gloss up products but they didn't last at all.
I love my BMW E60 530i 2007 and would like to keep
this gloss  by Hyper Pika Pika Rain for 3 years.
。