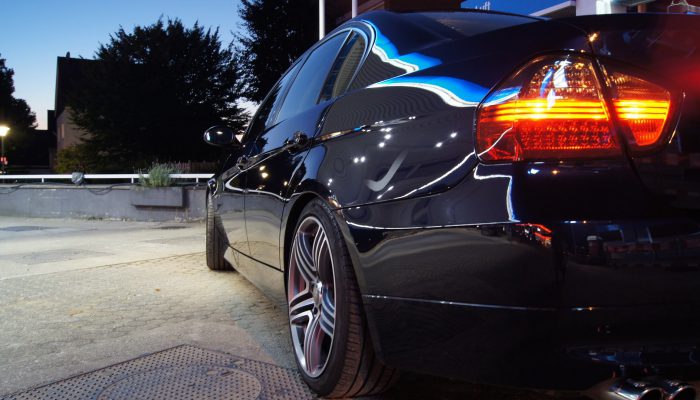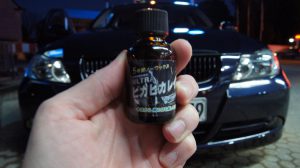 The ultra ist very easy to apply and also very easy to wipe off.
It smells just a little bit and that's unbelievable, because all other coatings smell like hell.
Beading is fantastic.
If the durability will be good, than I found my coating.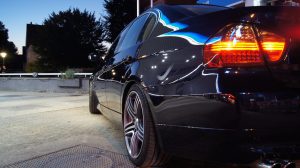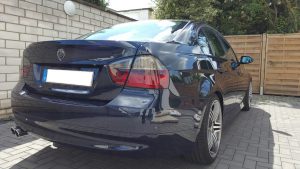 I reserved SUBARU LEVORG and waited for 6 months to get it.
I used Ion Coat which lasts for 7 months but the effect was not that good.
I decided to try glass coating this time and found Pika Pika Rain which has a great reputation.
The time was not perfect because it's rainy season in Japan.
It's difficult to work outside in this high temperature but I chose cloudy day and
no rain for a while.
I washed the car with car shampoo carefully and waited until the car body was dried completely
then started to apply Super Pika Pika Rain.
【before】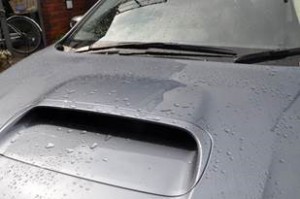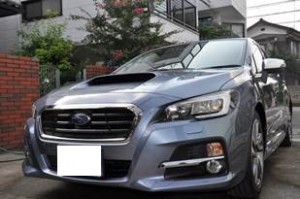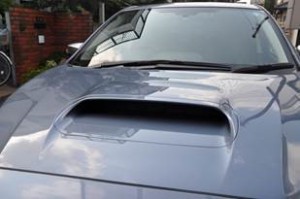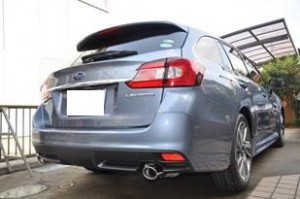 I applied parts by parts from roof, hood, rear and doors.
Put Super Pika Pika Rain liquid on a sponge and applied on car body
then immediately wiped with a microfiber cloth.
At first I was awkward but soon got used to it and applied smoothly.
It took about 3 hours and half for entire work and 1/3 of the liquid was left.
Probably hard to see the difference on photos but the luster is enhanced
and I'm satisfied.
【after】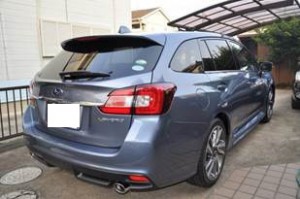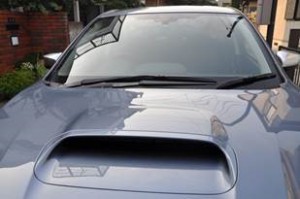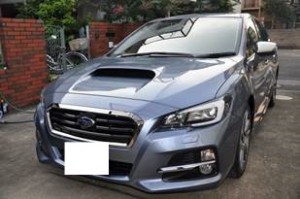 I am showing the condition about 12 hours after the application of Super Pika Pika Rain.
Working time was totally 3 hours in the evening.
For car wash and making base took 2 hours, and then around  half an hour for application.
Application was easy, and it went well.
I was worrying  about night dew, but when I checked the car 7 in the next morning,
glass coating had completed in good condition without problems.
I will do double coating by left-over liquid in the bottle of Super Pika Pika Rain.
I was planning to coat my new car, and I selected DIY coating because car dealer's offer cost me 80,000JPY.
I found car coating which had good reputations on RAKUTEN ICHIBA with the price much cheaper than the one by car dealers.
Just after the application, I didn't see how the difference was on my brand new car.
However, next day I felt the gloss increased clearly. The body looked like black colored mirror!
As rainy season is  coming soon, I am going to check the water repellency.
It was do hard for me to clean up wheels, now I am excited to see how it will be easier!
Double coating is set in 2 weeks. The glass layer will be tough!! Thank you!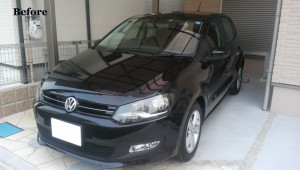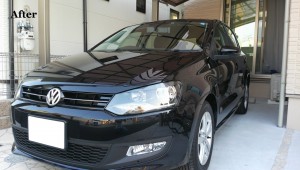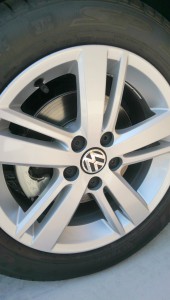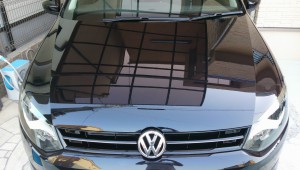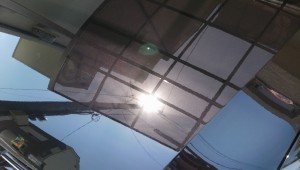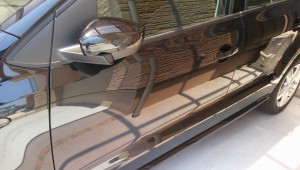 I would like to talk about smoothness of Pika Pika Rain on sponge.
With small amount; 1-2 drops, Pika Pika Rain spreads very well. I was so surprised because my brand new HIACE was polished up with one small bottle.
The car became very shiny as they say " Pika Pika ".
Thank you, I can keep the car brand-new. I fell easy  if it rains.