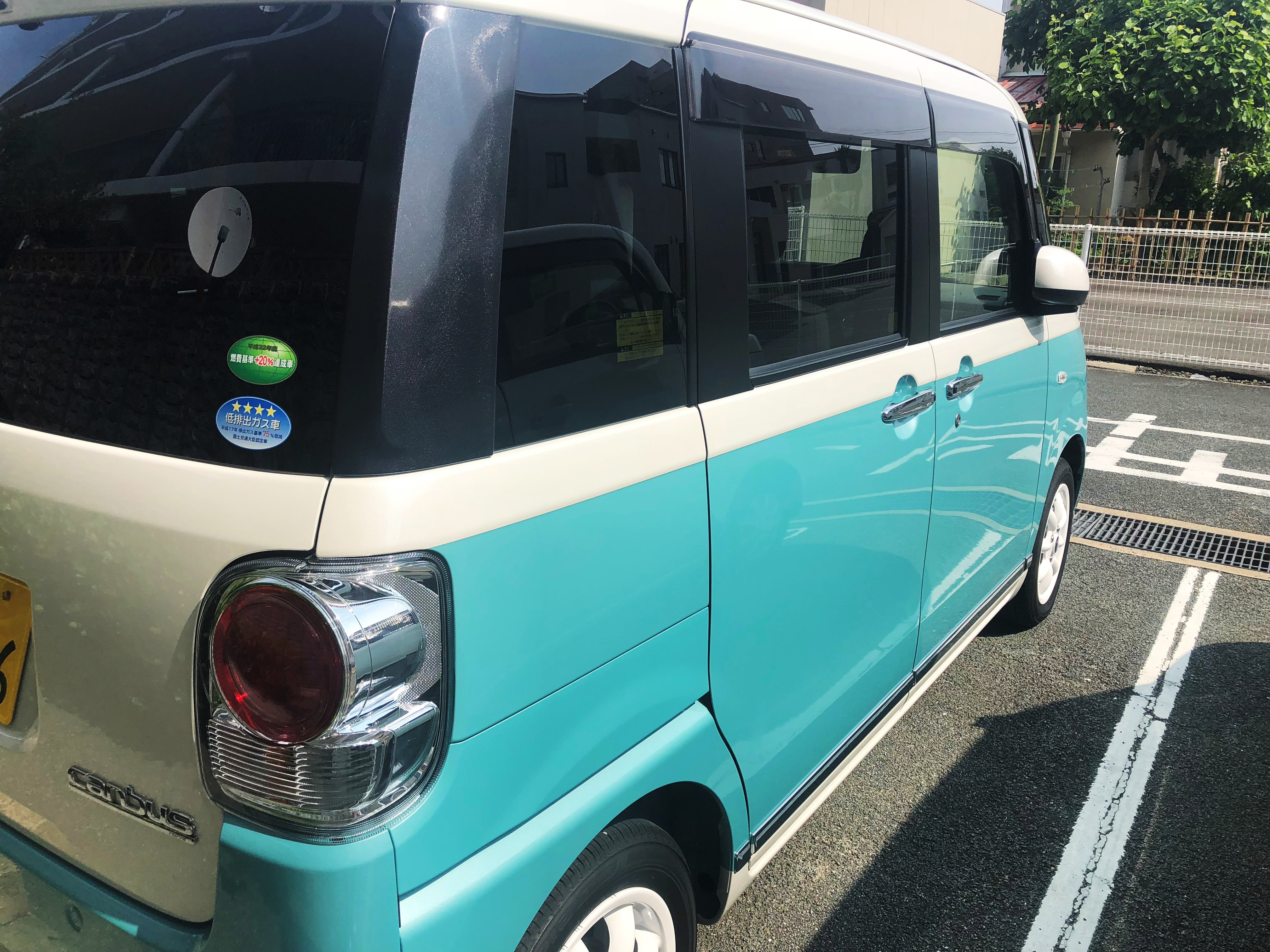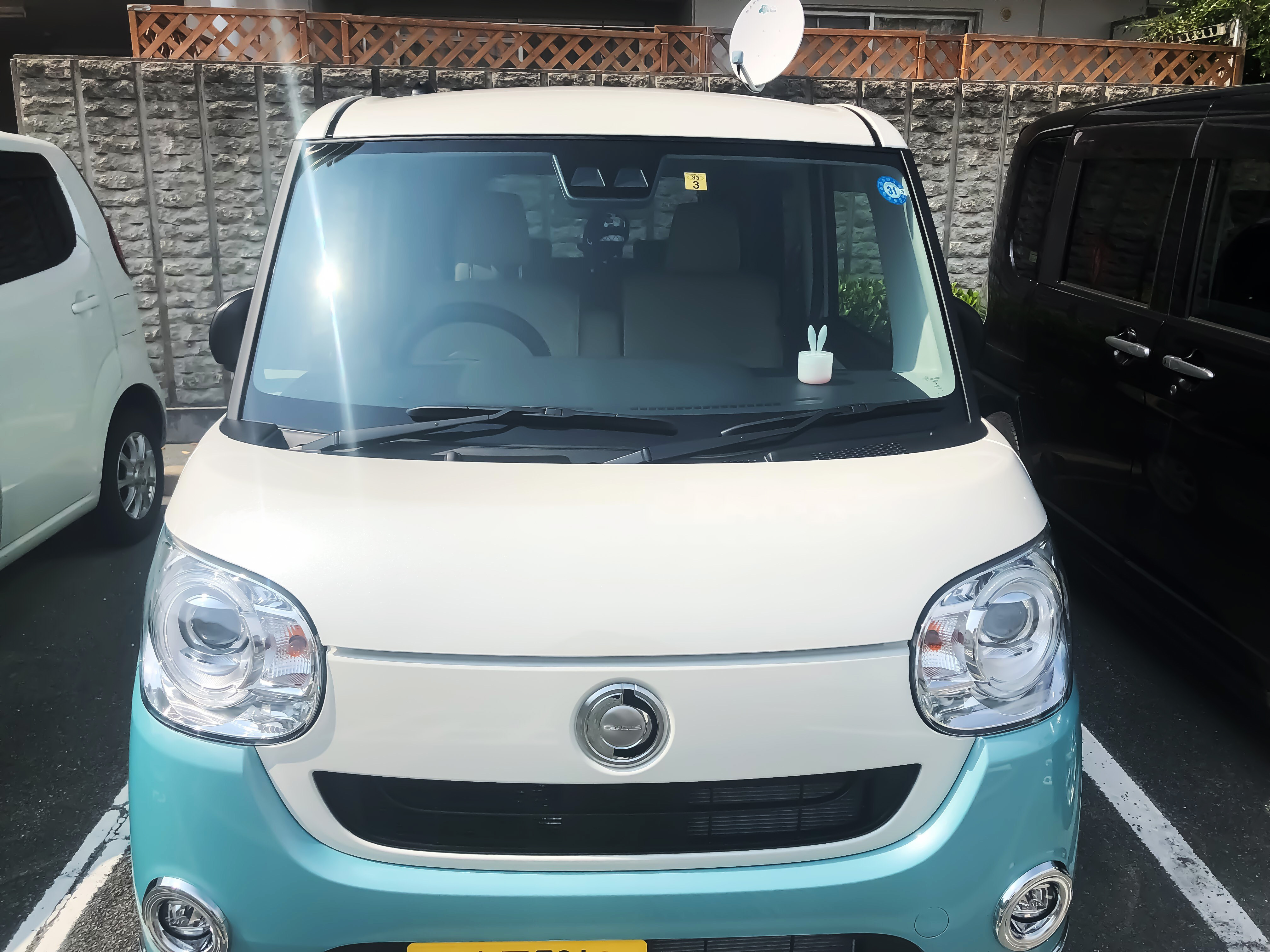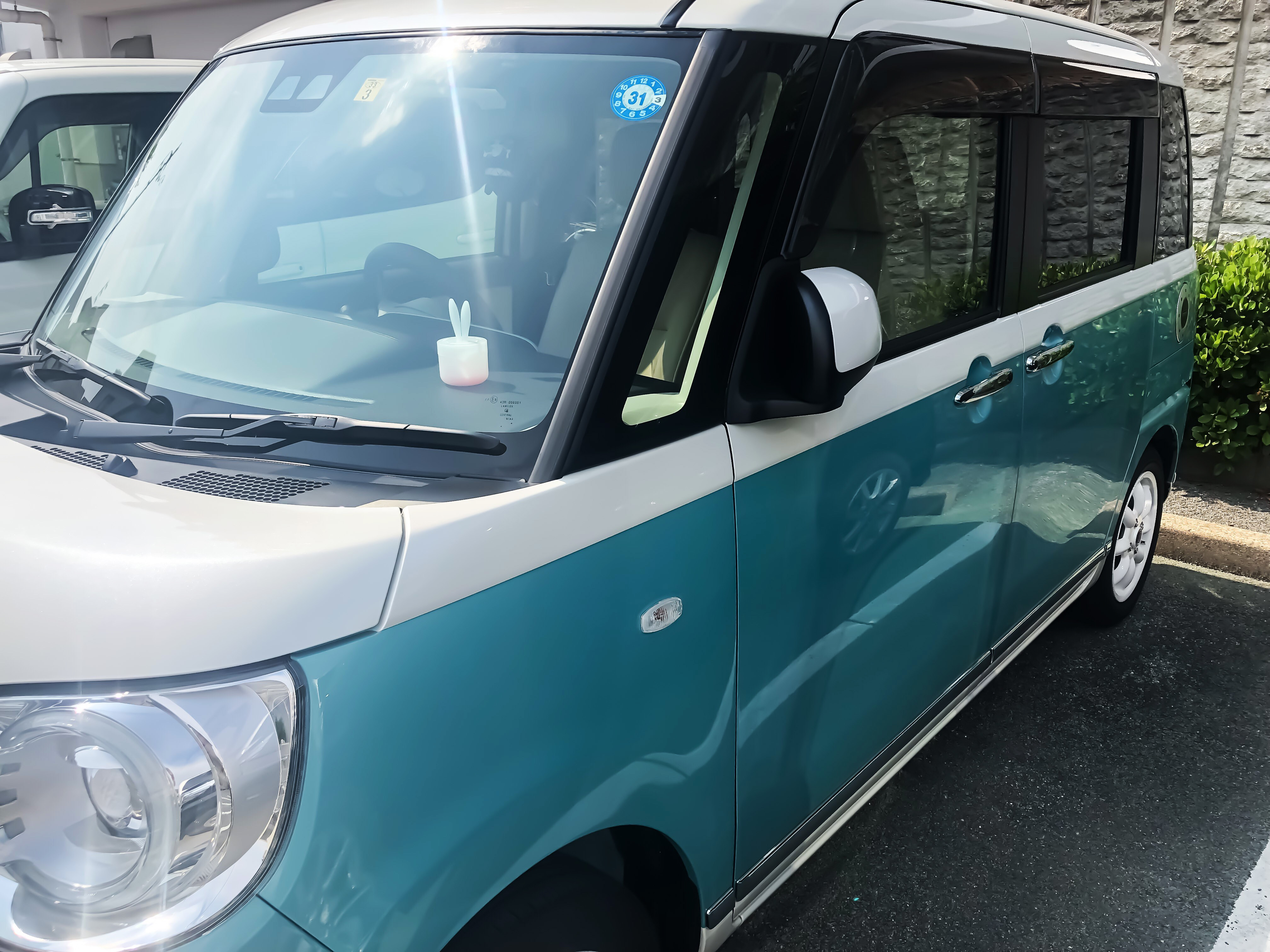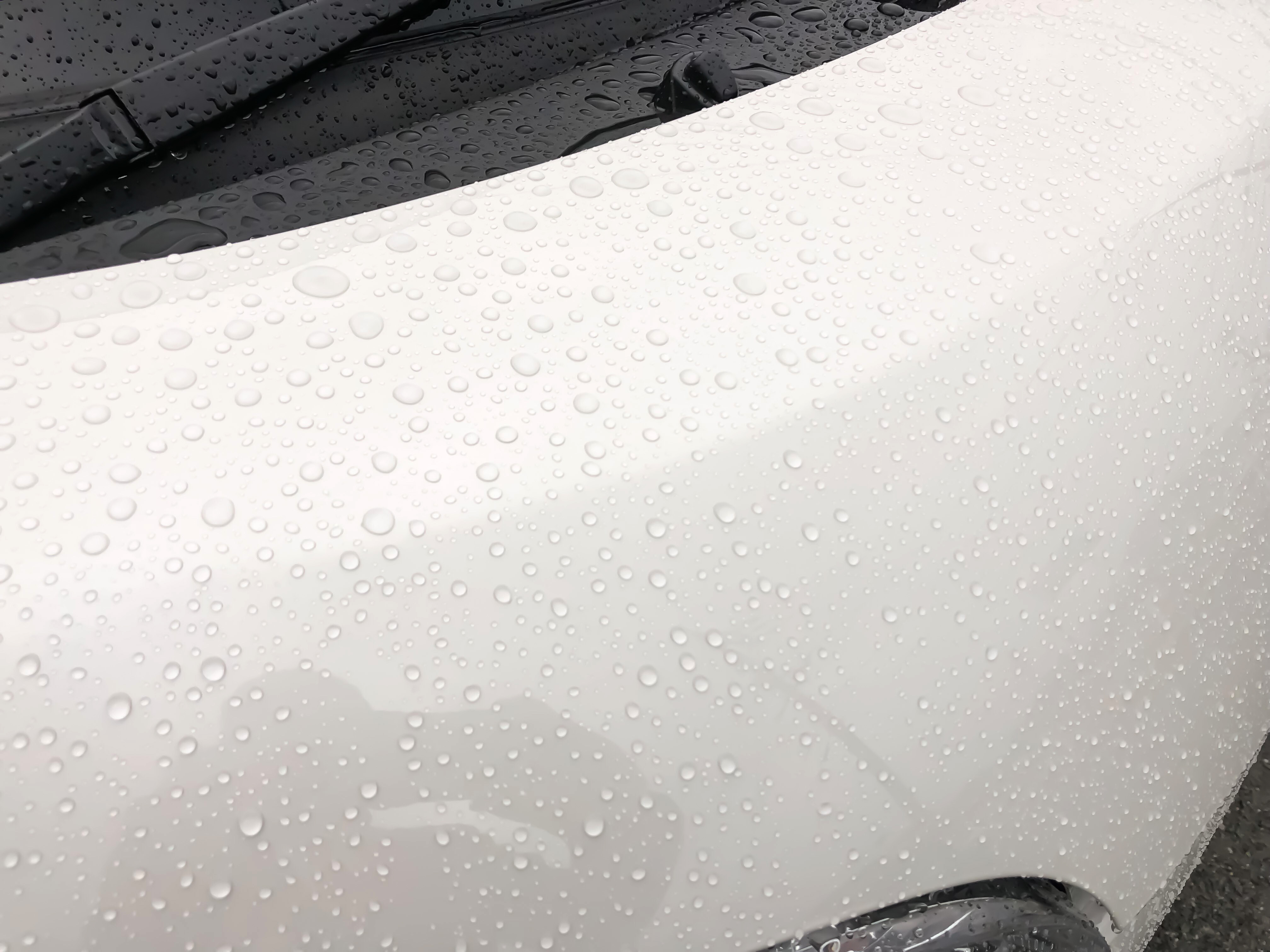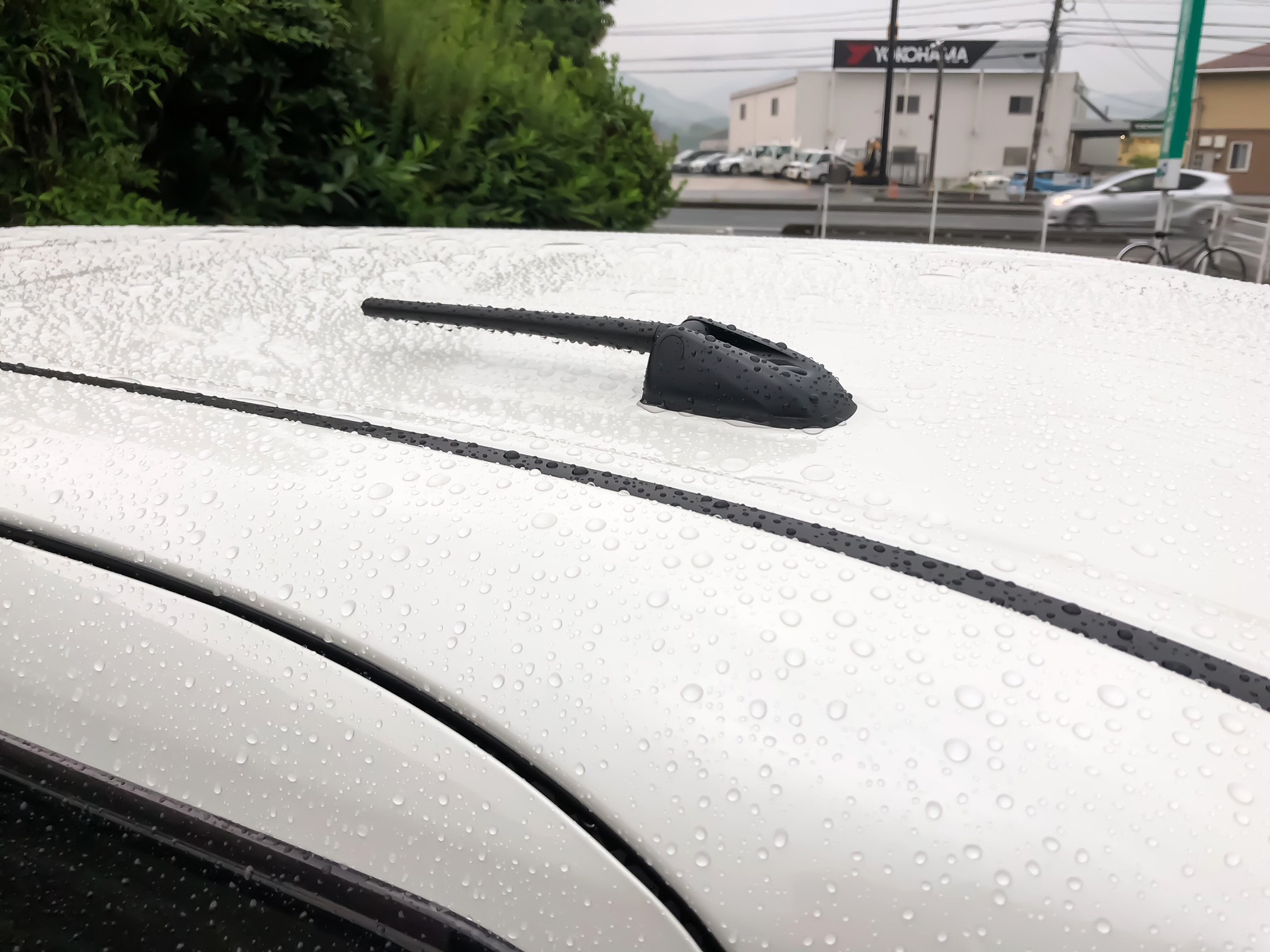 Therese phots show that the water repellency which I realize the effect in a rainy day after 24 hours application.
I bought Pika Pika Rain PREMIUM Ceramic Coating on April 2018.
First I washed my car in the morning and I started to apply from the afternoon.
I was going to use whole of a small bottle, therefore I could apply with the bottle somehow, but I was satisfied with the amazing gloss.
First I thought DIY ceramic coating was difficult, but it it easyn and it's OK if I chose a few fine weather for application.
The water repellency is also beautiful and dirt could be washed off by raining,
so I'm looking forward to driving in rainy days.
I bought it again for reapplying, so I'm going to do it 2 weeks will pass.