【Before the first application】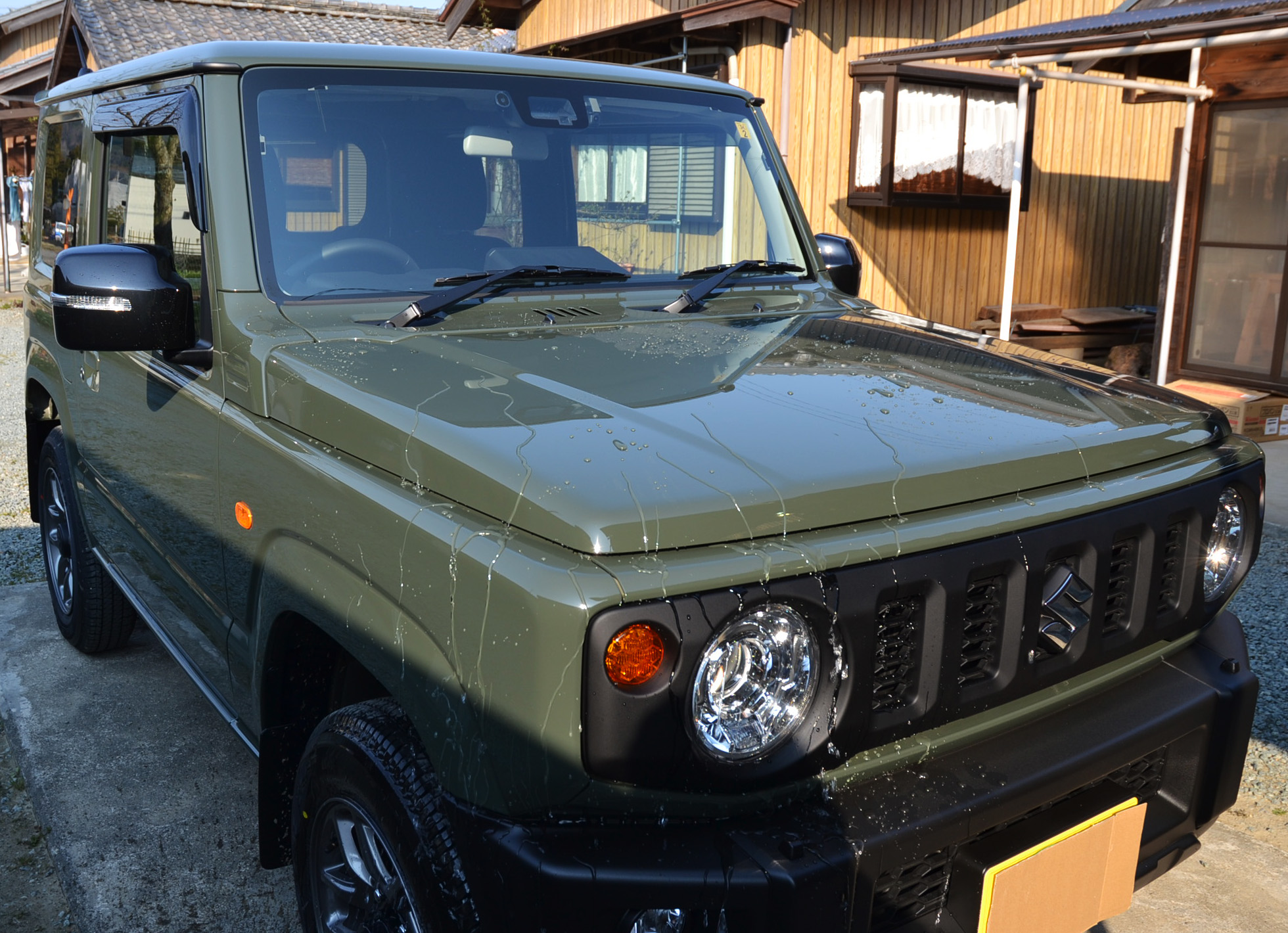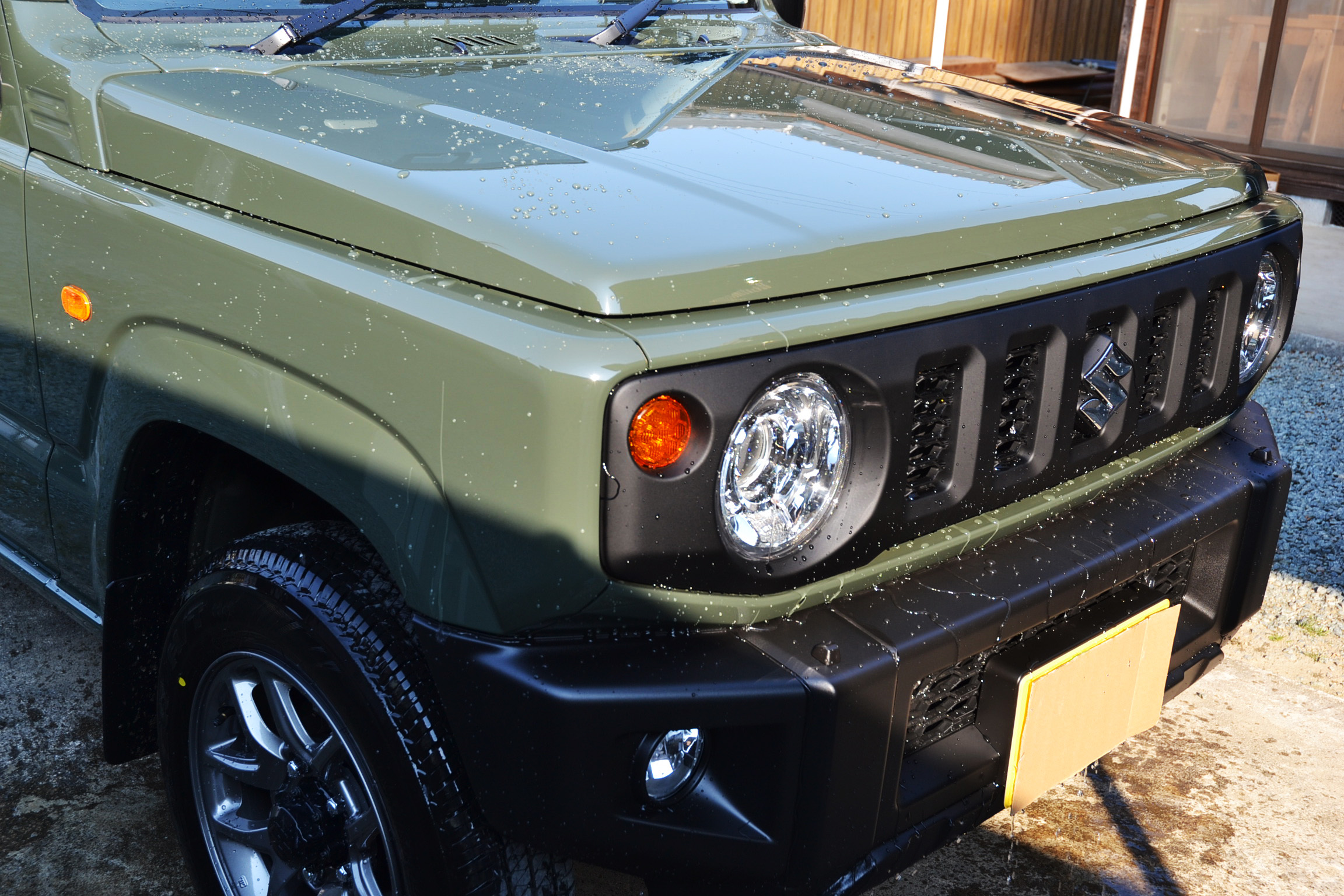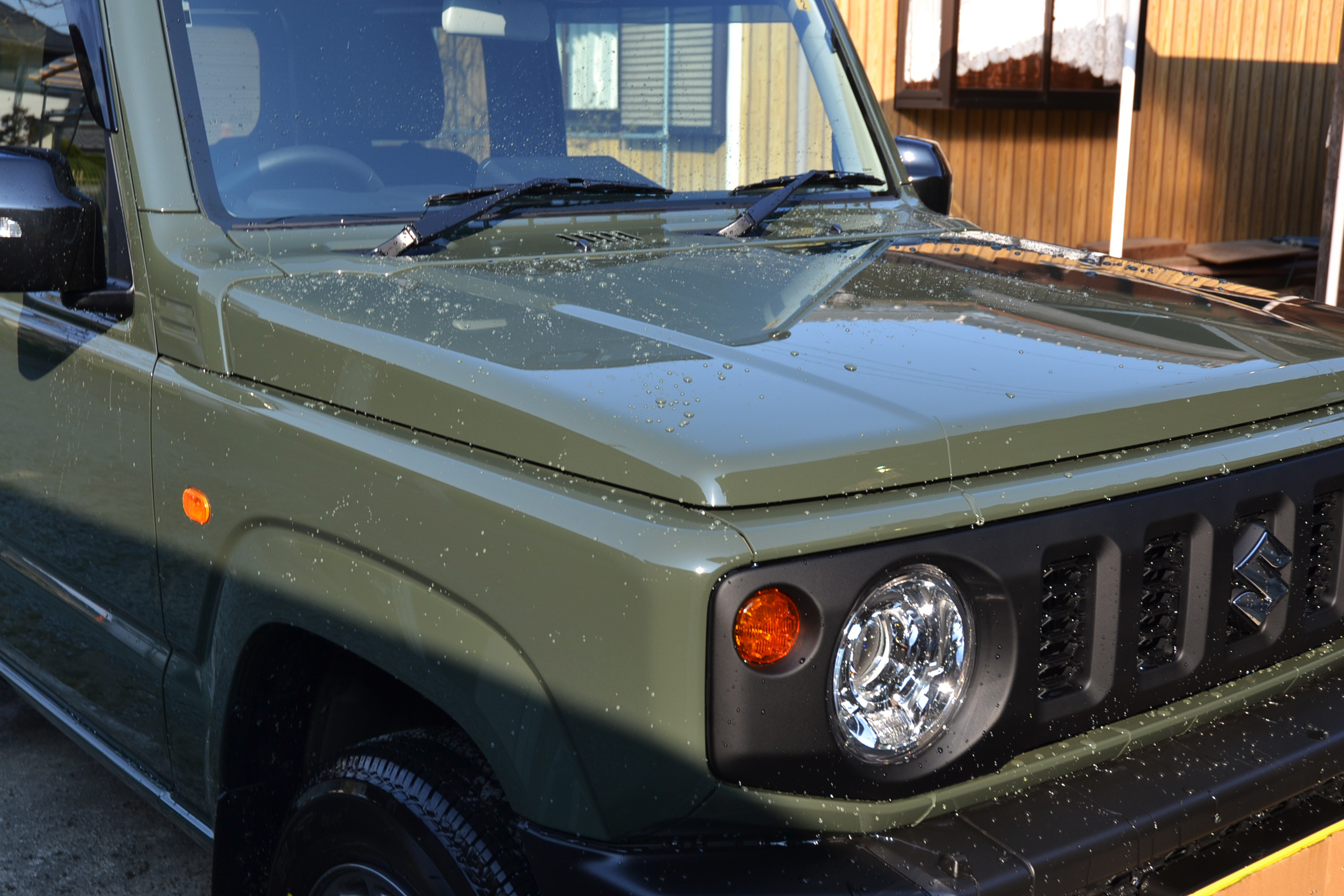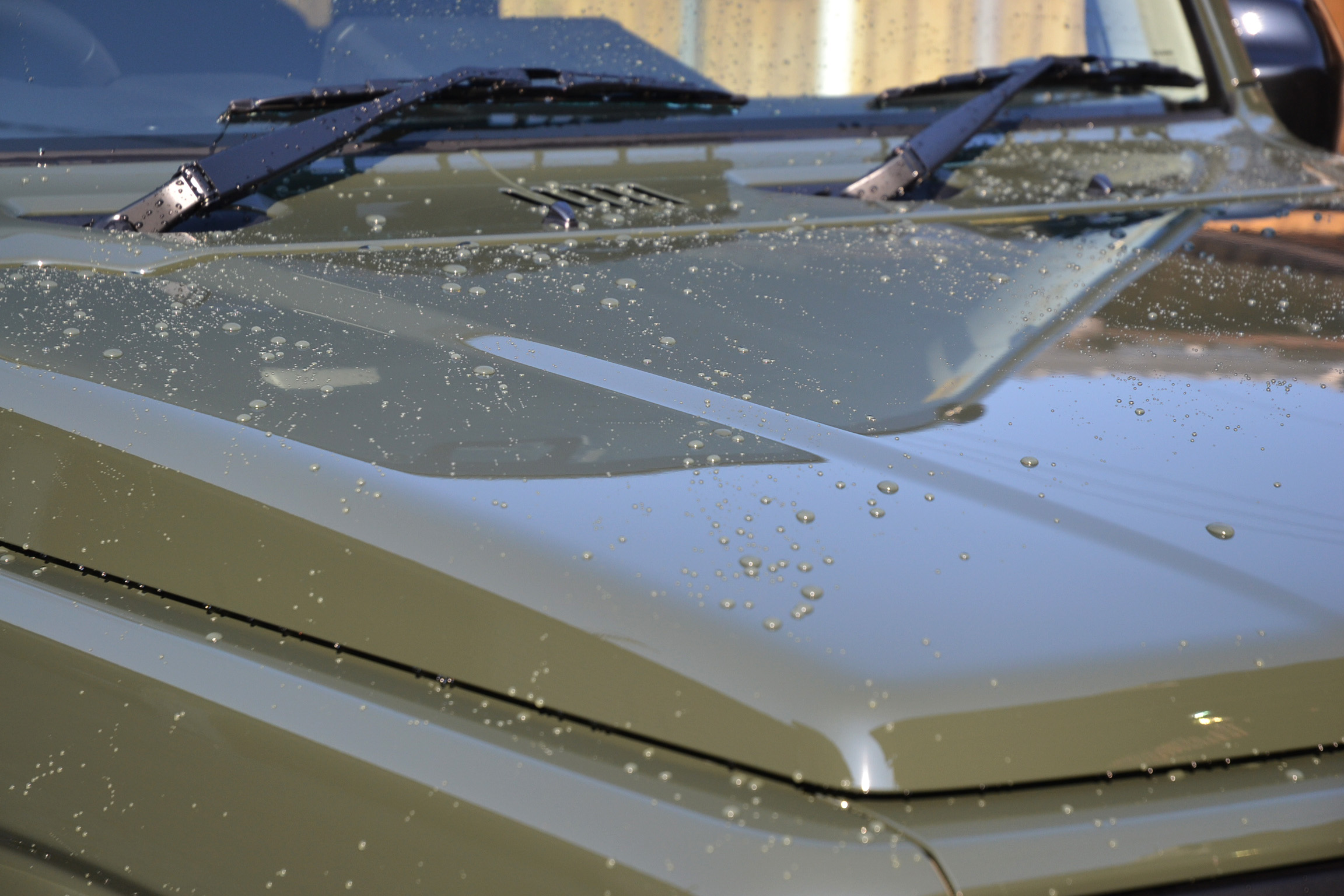 【During the first application】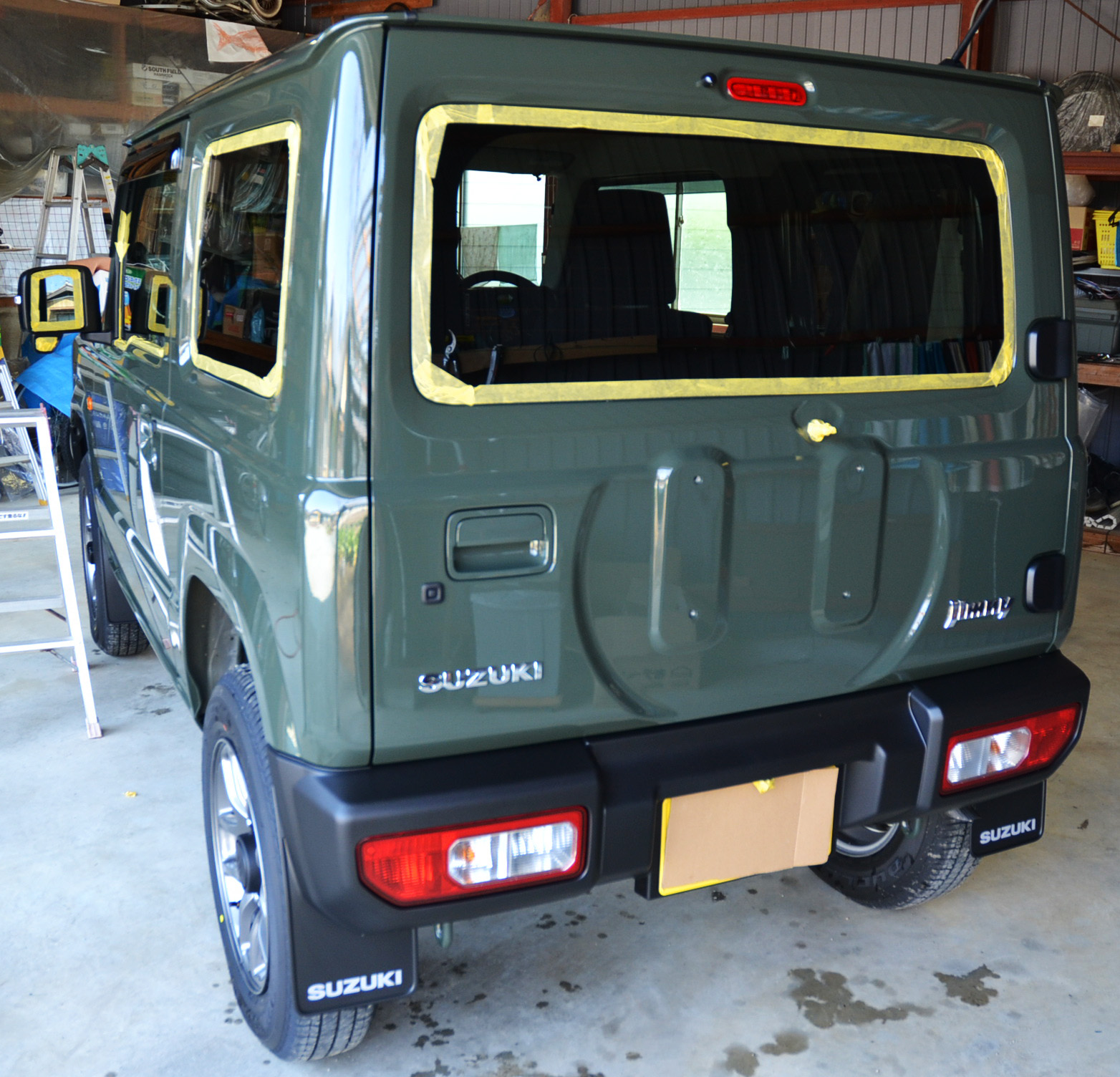 【After the second application】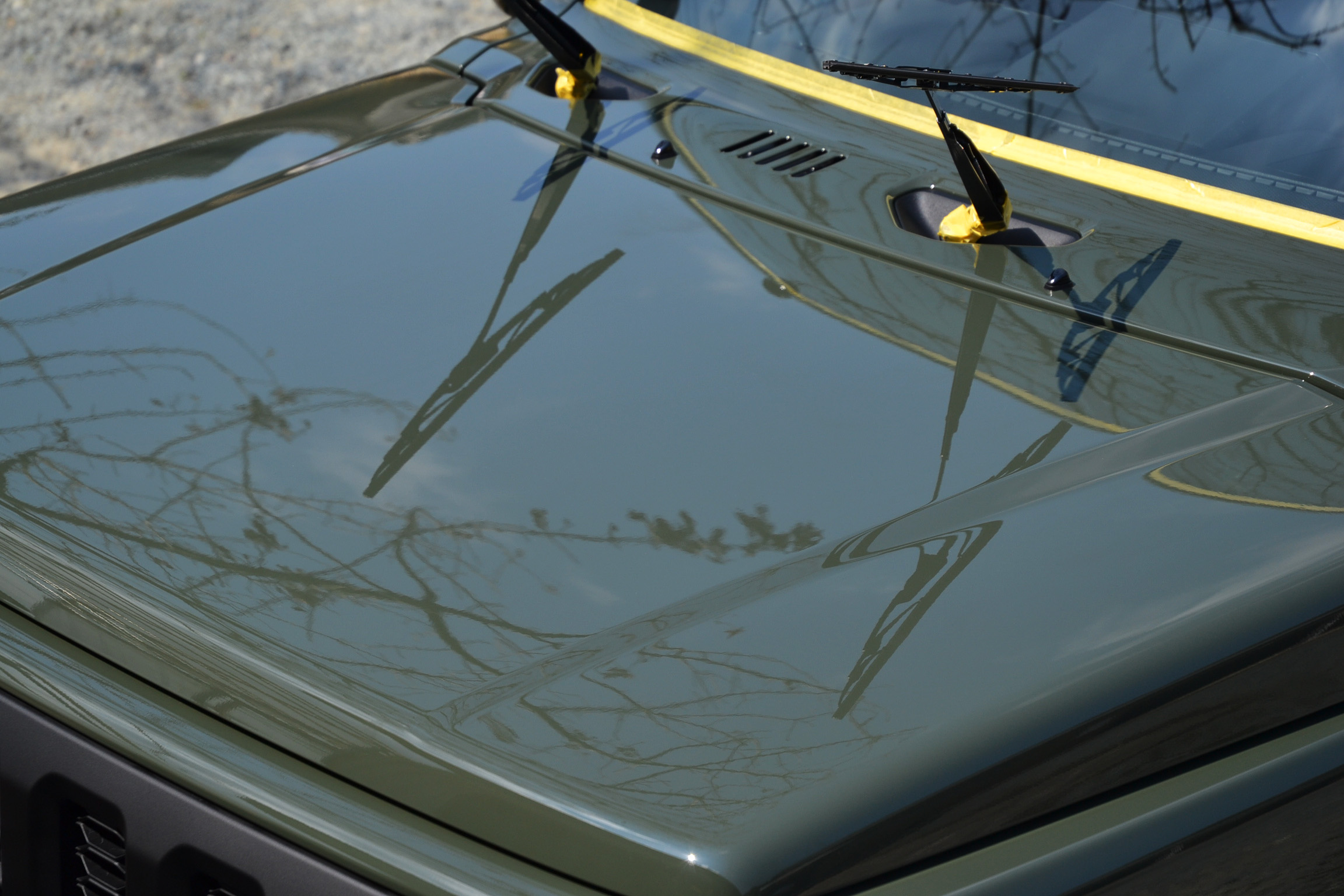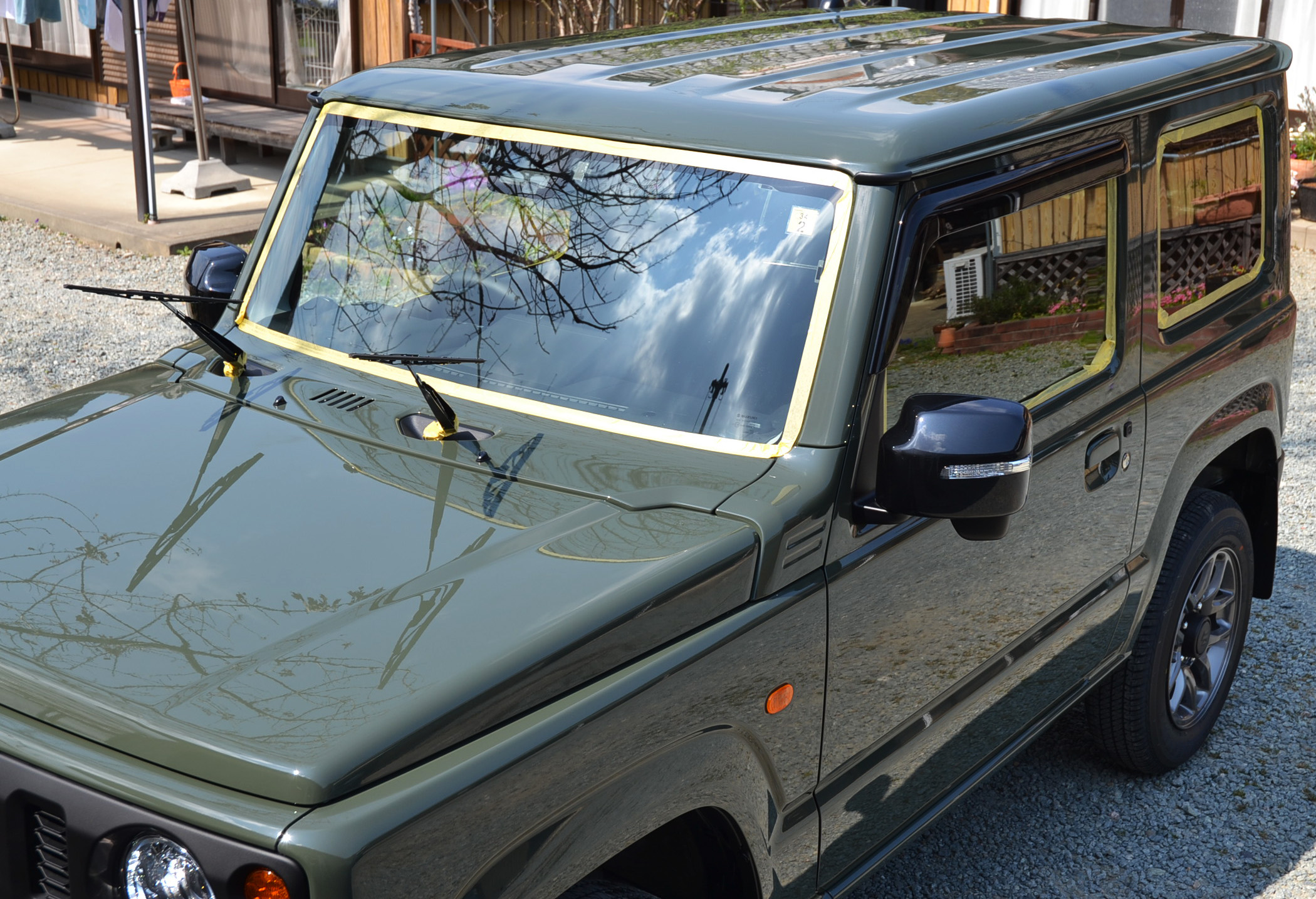 【About photos】
I took photos which after the first application, after 2 weeks application and during second application.
・Photo no.1,2,3,4
These show during car wash after the first application.
The water repellency was amazing. The water was sliding on the hood as the expression of water-sliding effect.
・Phots no.5,6
I think some people who bought this product wonder how to apply, so I also took photos during application.
In my case, the car is JIMNNY(JB64W), so I have questions as below;
– Should I take off tires?
I should take these off to do the work. Wipers are as well.
– Is applying to the unpainted plastic hood is OK?
I did. It became black a little, but I think there was no problem.
– Should I do masking?
I did as you can see photos. I also did it for some other parts which cannot allow to get wet.
・Photo No.7,8
These show after application.
You can see the paint surface became shiny like a mirror. It was excellent gloss.
【About my application】
I tried the second application this time.
Of course, I thought that one time was enough, but I did because the solution left. (In the case of a light car, the more than half of a bottle left)
I'm going to write about some points.
・It took 2 weeks for full cured, so I kept the bottle in a fridge. The place should be dark and cool.
・I used a new microfiber for the second application. I threw out all used ones. I also bought another sets, so it was useful.
・About half of the bottle needs for JIMNNY, It has many unpainted plastic parts, so more solution should need than other light cars.
(By the way, when I applied it to my ZEST, one third of the bottle I used.)
【About my review】
I applied it to another car and the result was so nice, so I chose Pika Pika Rain PREMIUM Ceramic Coating again. I could apply it easily.
I need courage when I applied it to a brand new car, but I think that the possibility to fail application is very low.
I thanks to the quality of this product.