【Before】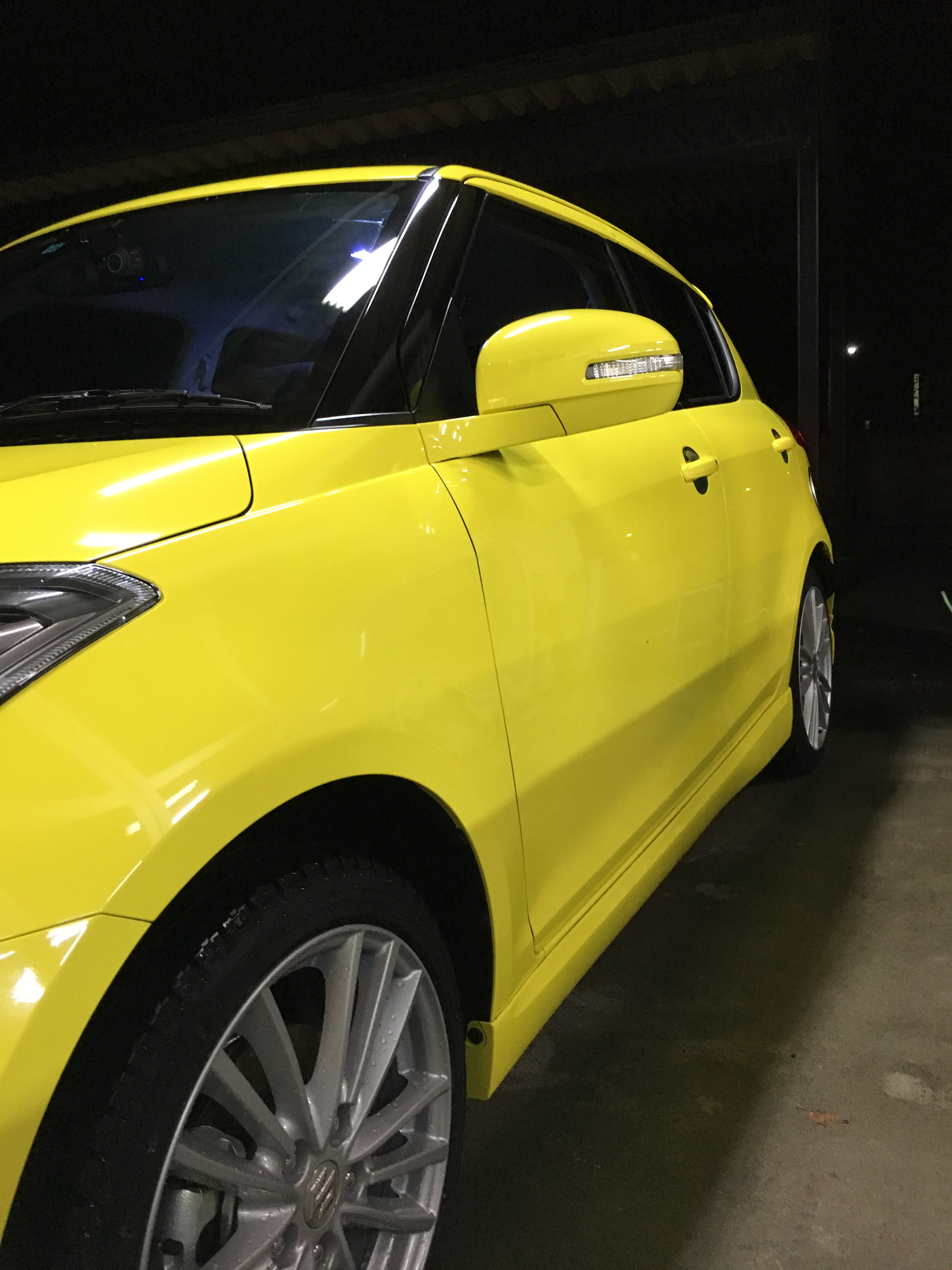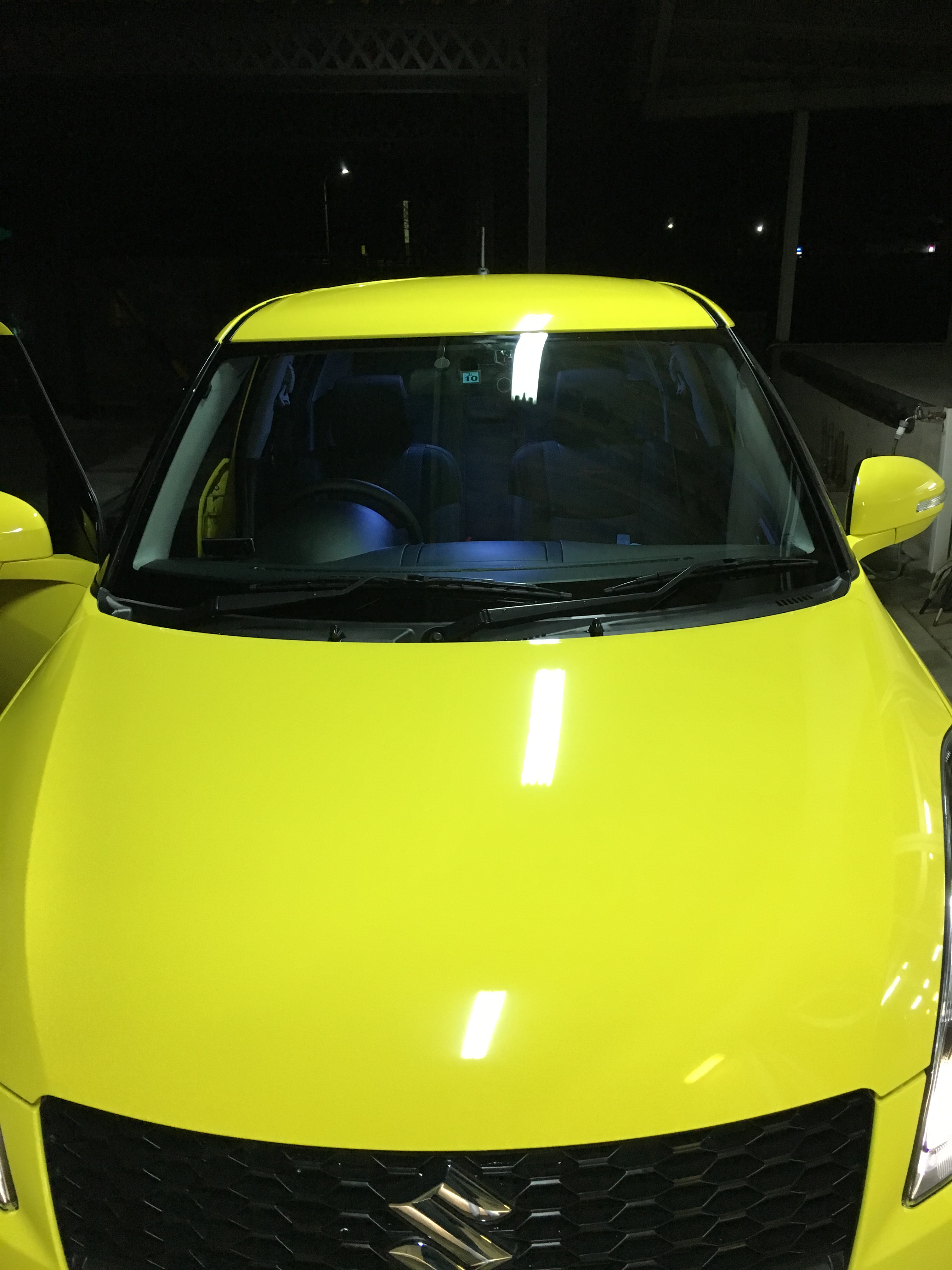 【After】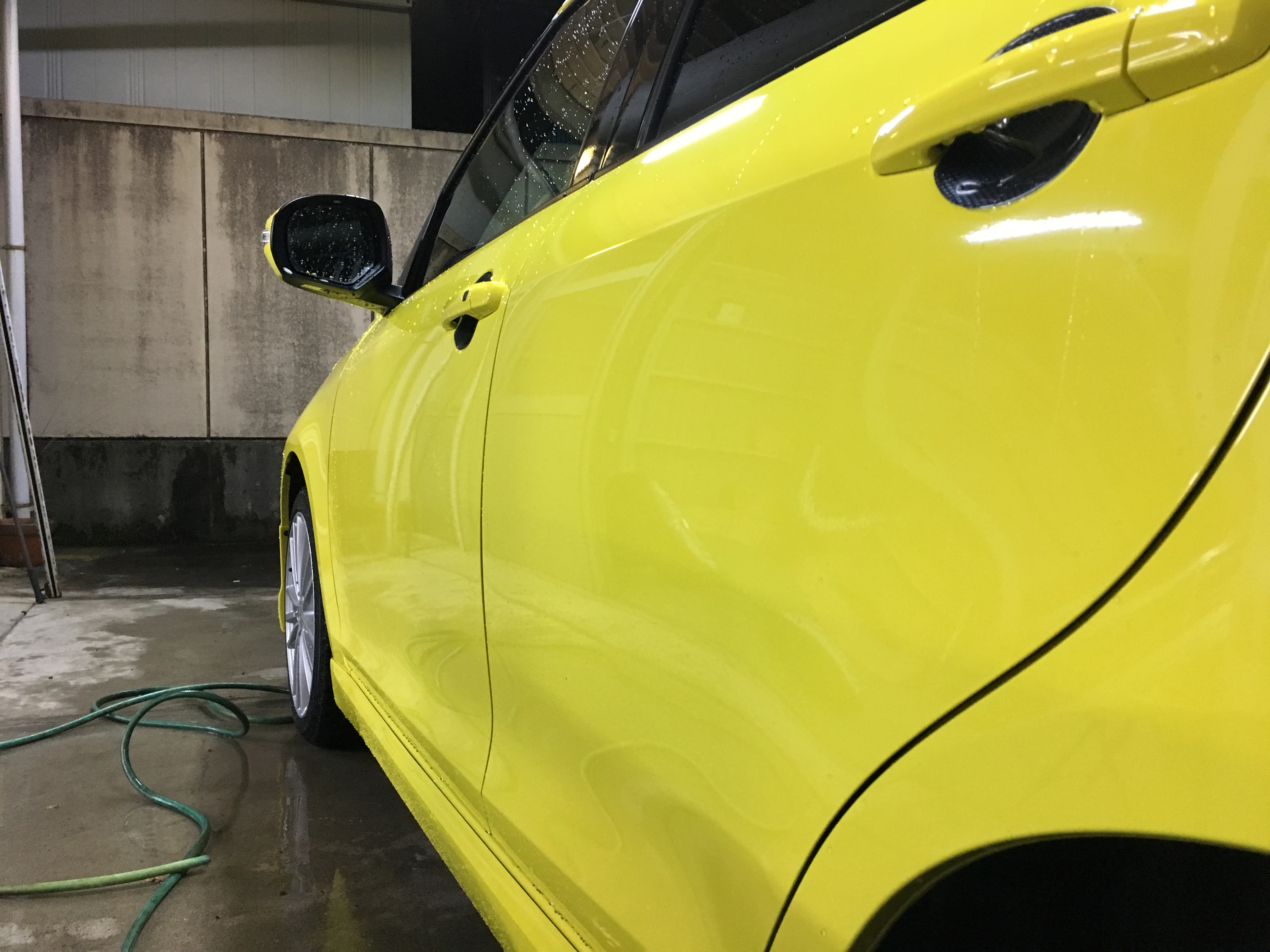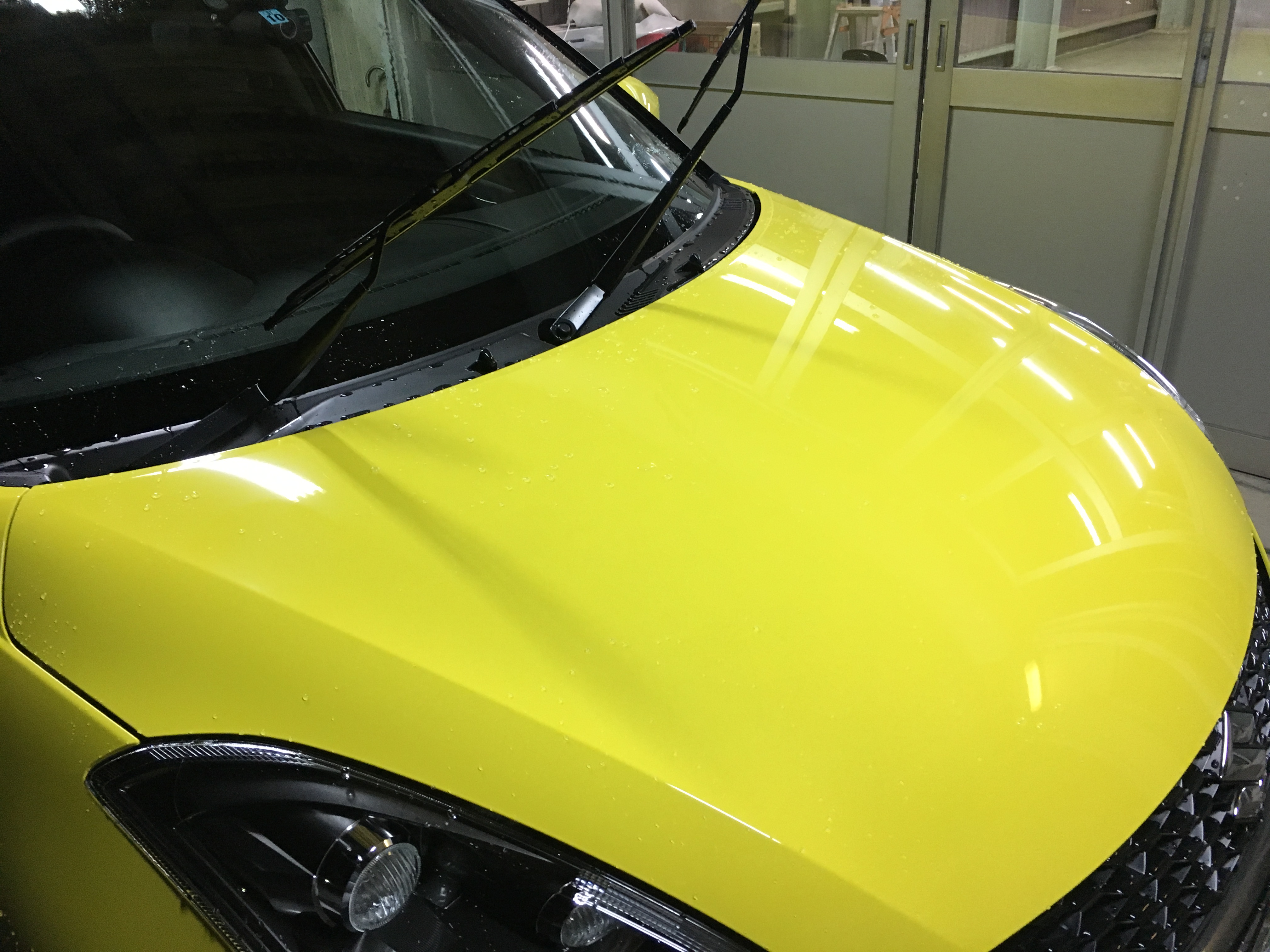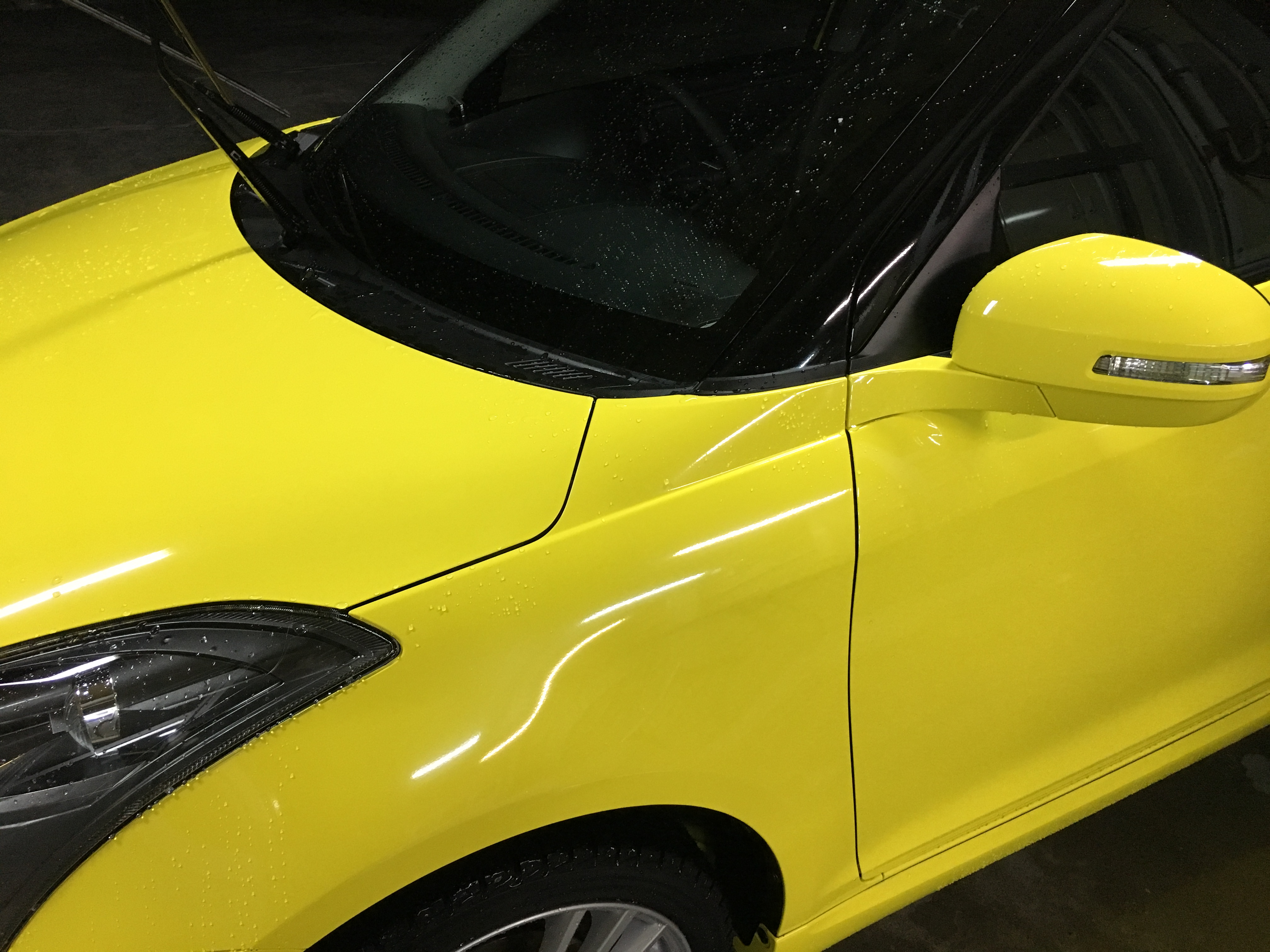 I had read reviews since before, so I was looking forward to applying it.
Then I applied it as soon as I got received.
I didn't t polish it because my car was brand new
Therefore, I removed the oil first and I applied Pika Pika Rain PREMIUM.
I worried about applying the oil remover for the solid color car body,
but I could apply it without fading the color.
Sometimes the sponge with the glass coating squeaked, but I dealt with it by I applied it slowly.
It spread well as other people said,
so I could finish the application to my SWIFT SPORTS with a little (about 1/3).
My Champion-yellow SWIFT SPORTS doesn't have the clear layer of the car paint surface,
but the finishing was beautiful, so I was really satisfied with it.
Before the application, I though that the glass coating is just
However, my car got the amazing water repellency and gloss, so I was happy to apply it.
Its water repellency much better than any other cars even though rainy days.
If its the durability good, it is the best without any questions!
I'm going to reapply it with remained of the liquid.
Also it's my personal recommendation, applying it to a number plate because it can remove bugs easily.
Looking forward to the results from now, too!