This is my second time of the application Pika Pika Rain products.
I bought Hustler, so I tried Pika Pika Rain PREMIUM which is new product.
This body is maniac two-tone color of khaki and white.
The application was easy as before.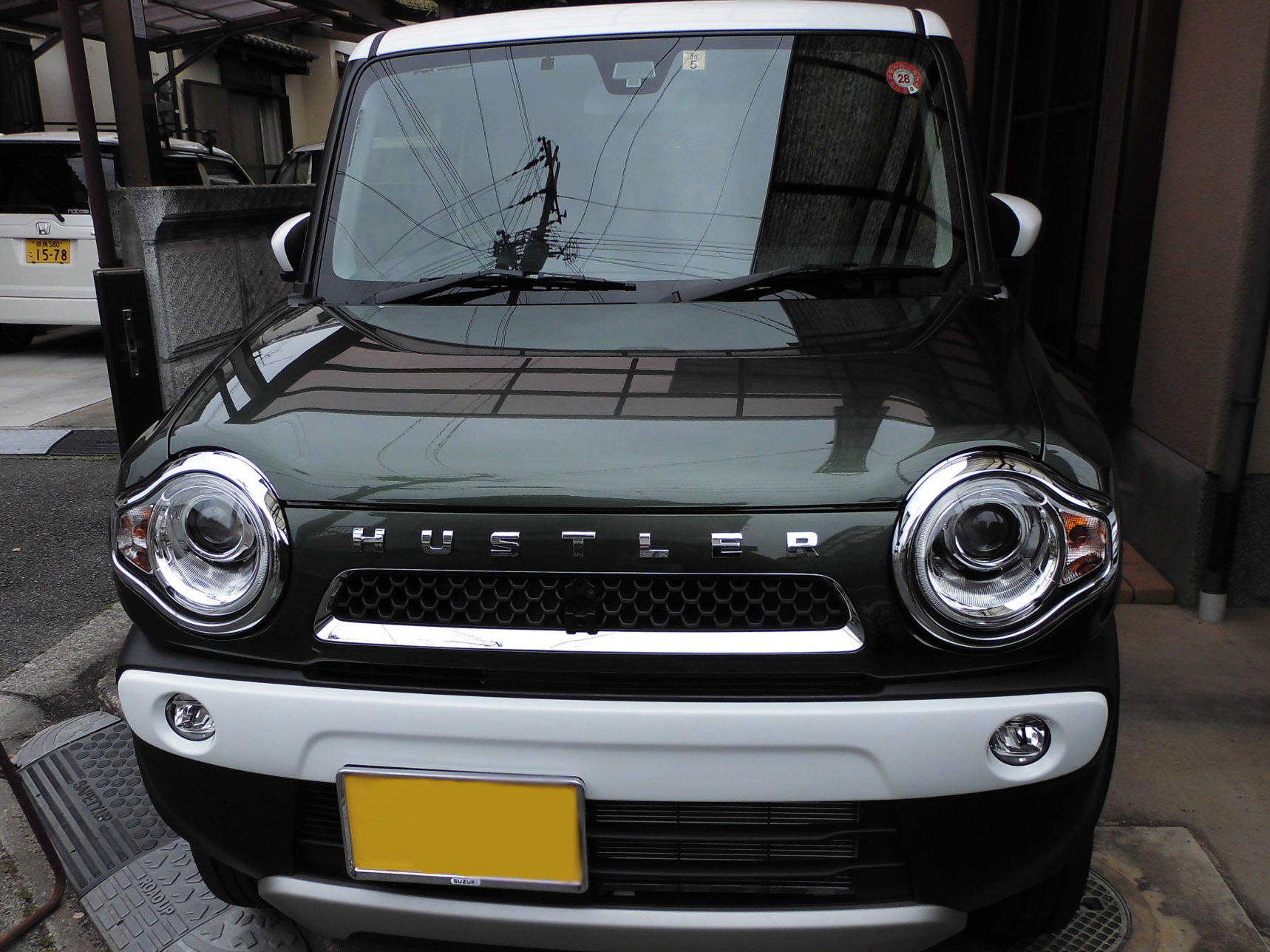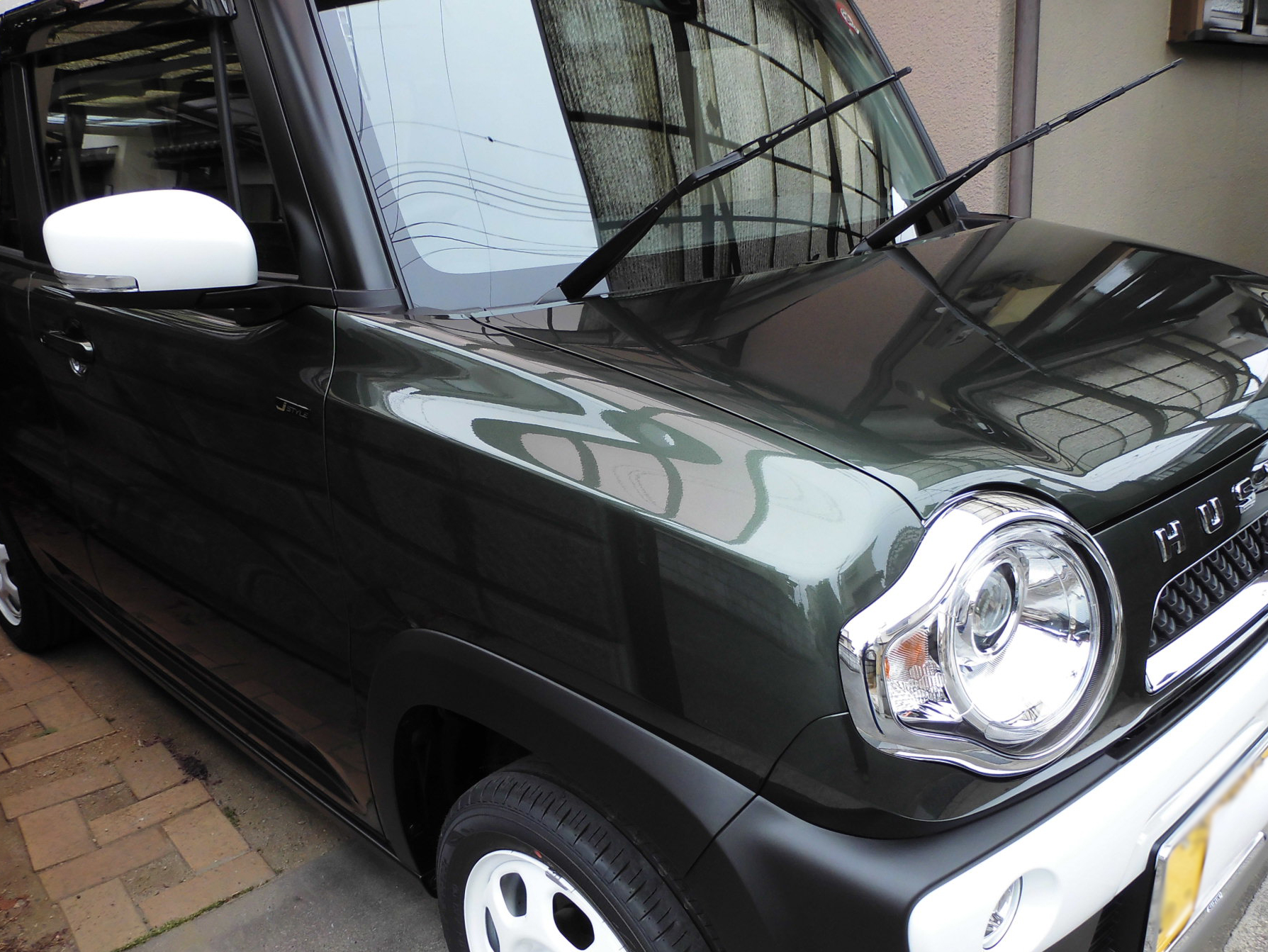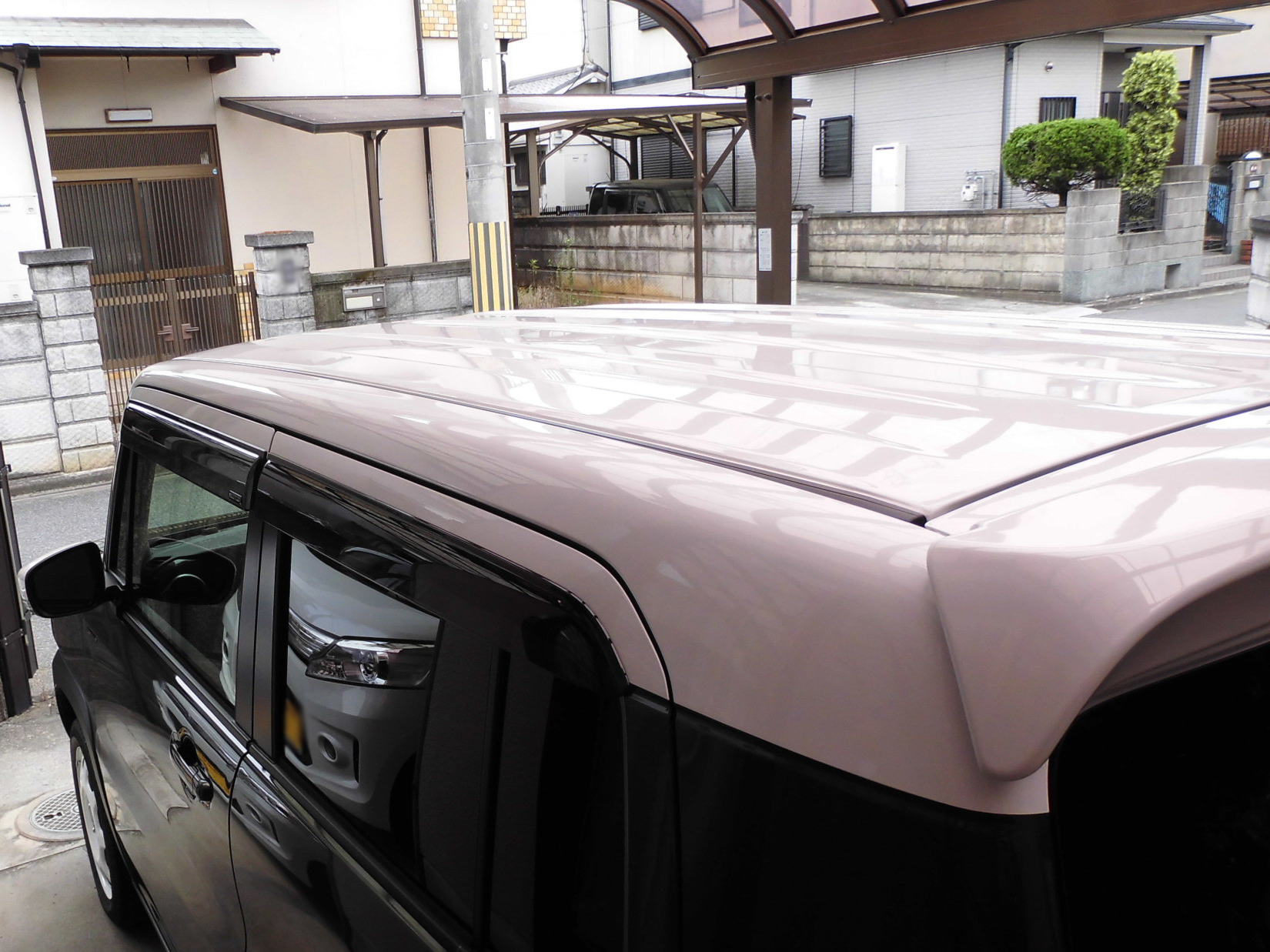 I compared with the bonnet before with after, and then I found the color became deeper.

Pika Pika Rain Products are amazing!!
I will reapply it 2 weeks later.
It hasn't get caught in the rain yet, so I'm so looking forward to seeing Pika Pika Rain PREMIMU's results.
By the way,
Pika Pika Rain HYPER which I applied it to Spacia still effect its hydrophobic after one year and ten months.