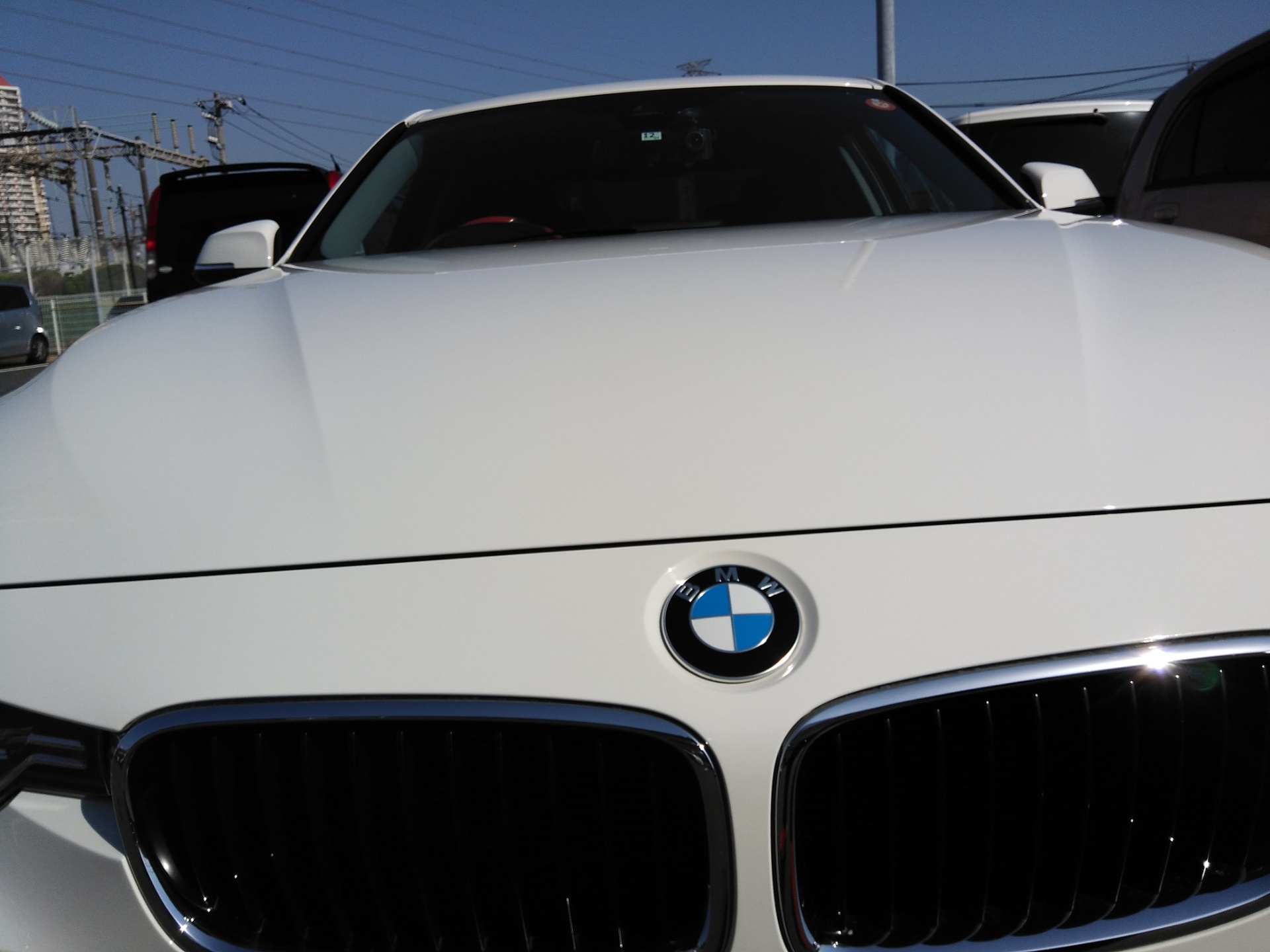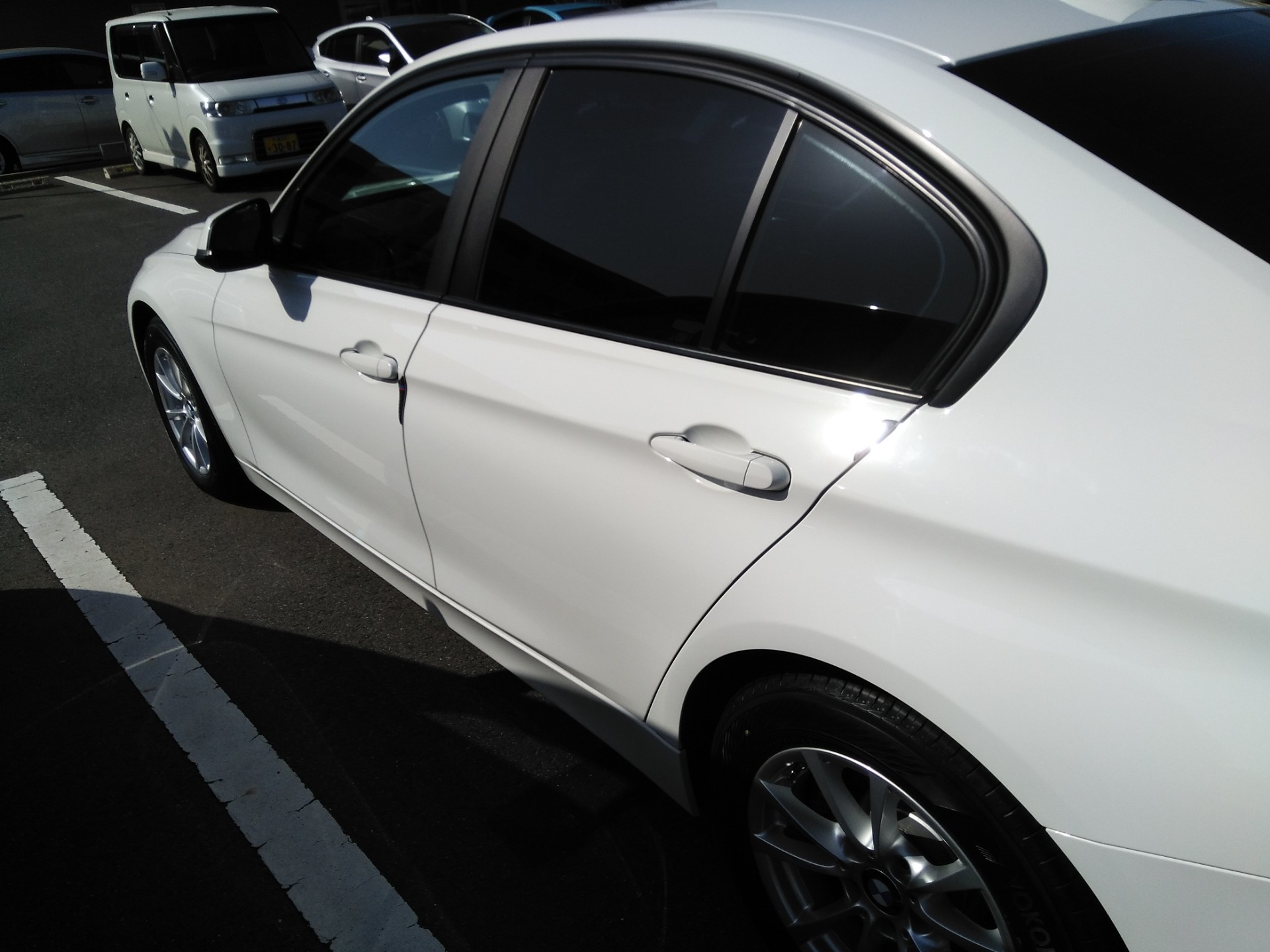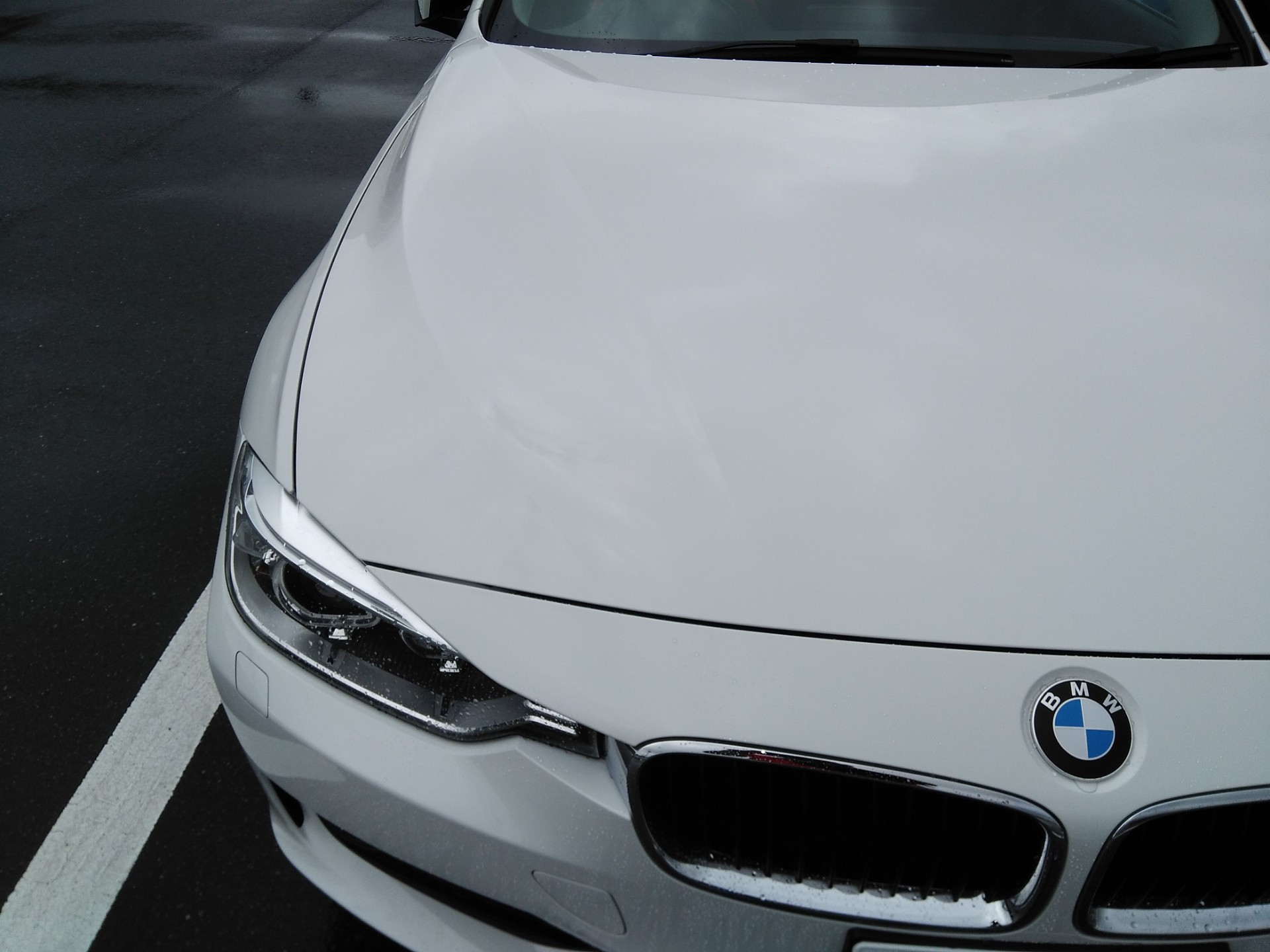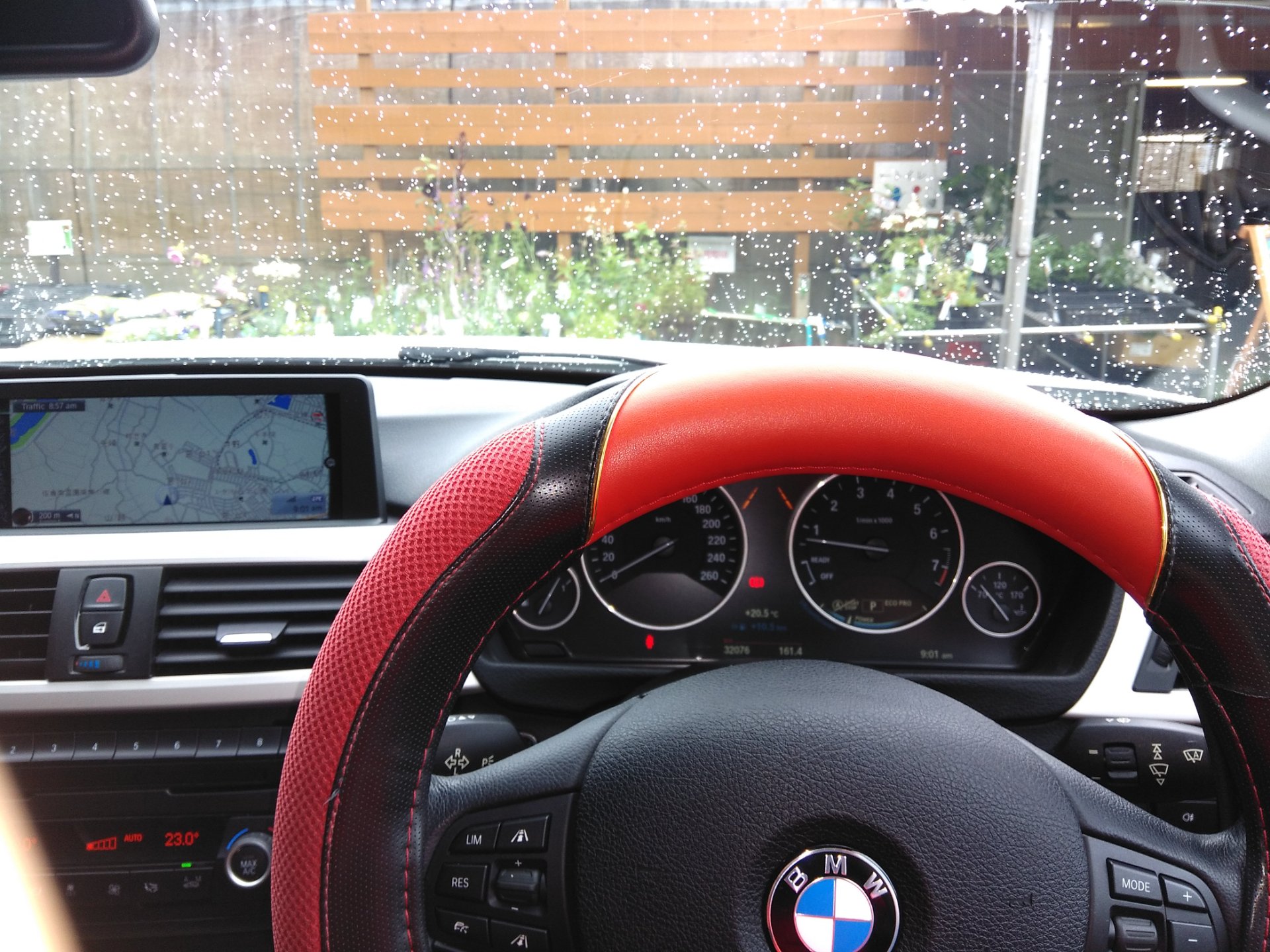 It got it after 3 days placing the order even there was a big earth quake in Osaka.
I opened the package immediately and read the instruction, certification, and sticker, and then I planned how to apply.
However, unfortunately, the weather forecast said the day will be rainy.
"Oh my god… the instruction says that getting wet is bad… but my garage doesn't have a roof…."
An idea occurred to me.
"There is a rental car park with a roof nearby my house! OK, I've decided there to apply."
Then I started car washing from 9 a.m.
I washed my car twice as it was applied other polymer coating in last December.
After car wash, I thought
"It looks nice. Now, I'm going to wipe it completely."
Also the instructions says that car washing and wiping water relative to the finishing.
Therefore, I dried carefully and the car body made a sound when I touched it.
It didn't look oily.
I put 3 or 4 drops onto the attached sponge finally.
First, it was not smooth to apply, but at once I applied it, the solution spread well.
I repeated applying and wiping.
I divide into small areas to apply, in one time.
Also I applied it to the side, rear and roof.
Then I finished within 90 minutes.
After application, I looked around whole the car again.
"Oh, its white color get brighter. I can find the gloss well."
When I saw outside, it began to rain.
My plan was correct!
At that time I said good-bye to my precious car, and the next morning I took it back and went to my favorite flower shop.
It rained again.
I saw the car body looked so smoothly which is the results of Pika Pika Rain PREMIUM Ceramic Coating.
Thank you Pika Pika Rain PREMIUM!