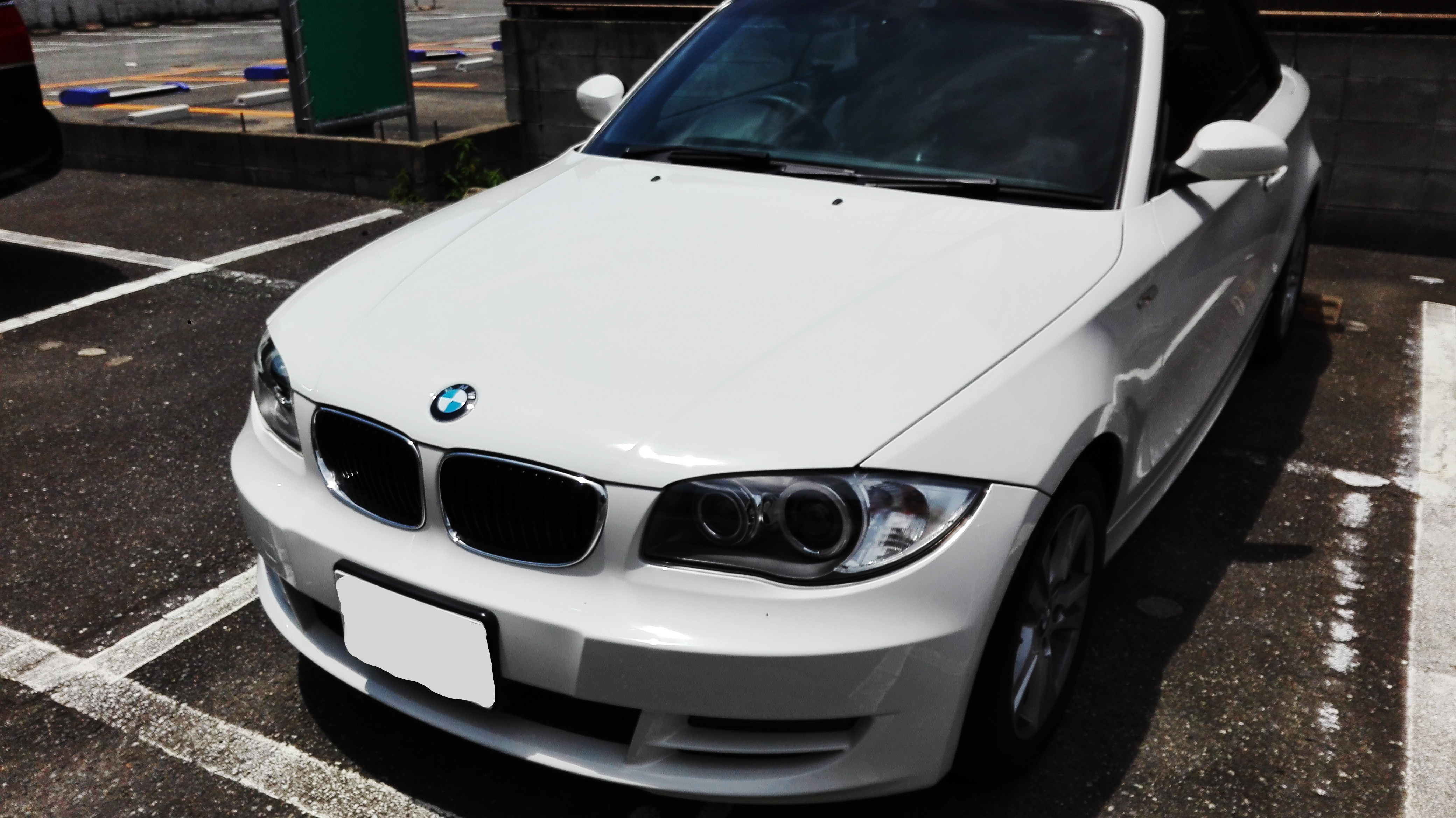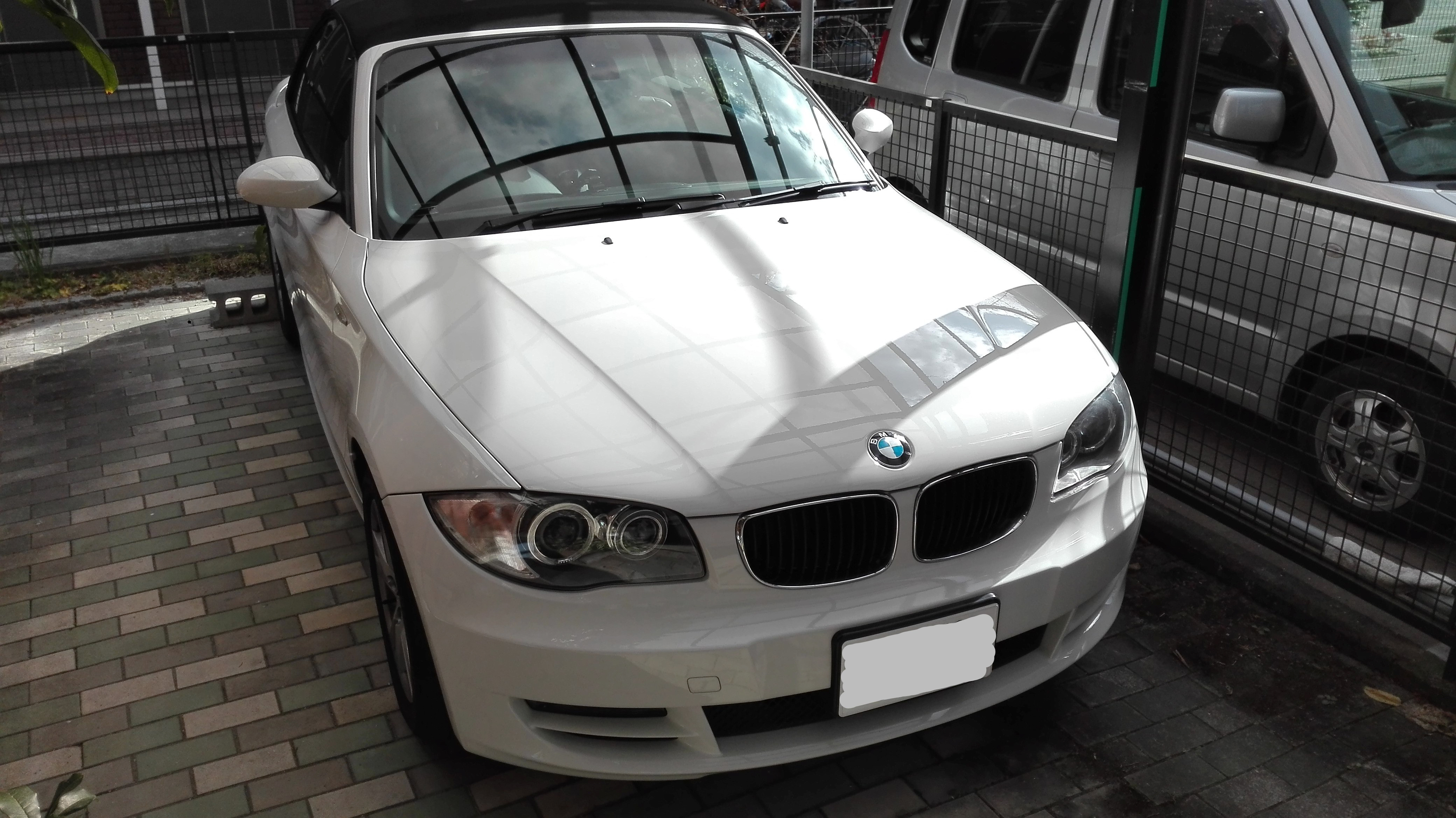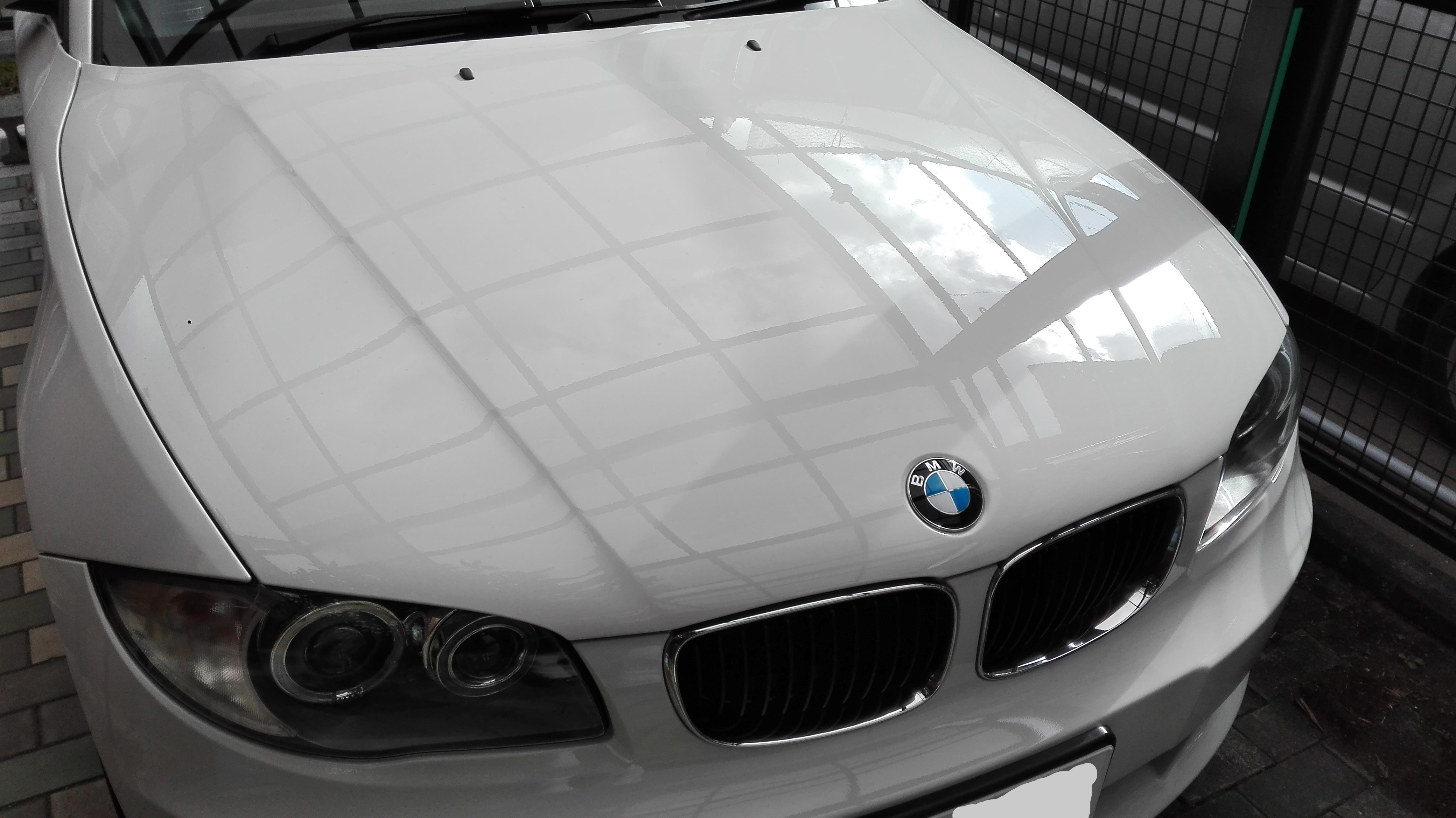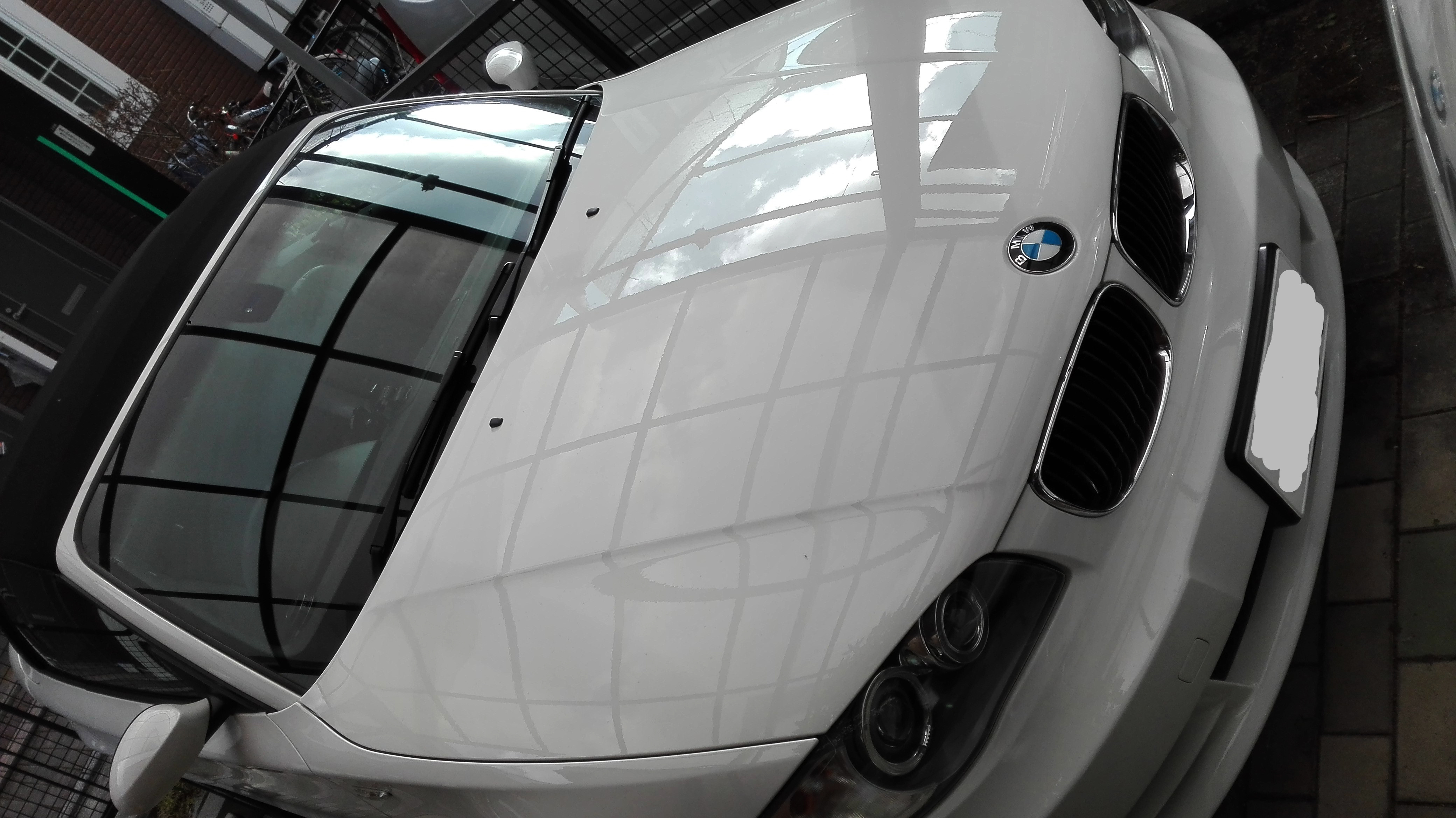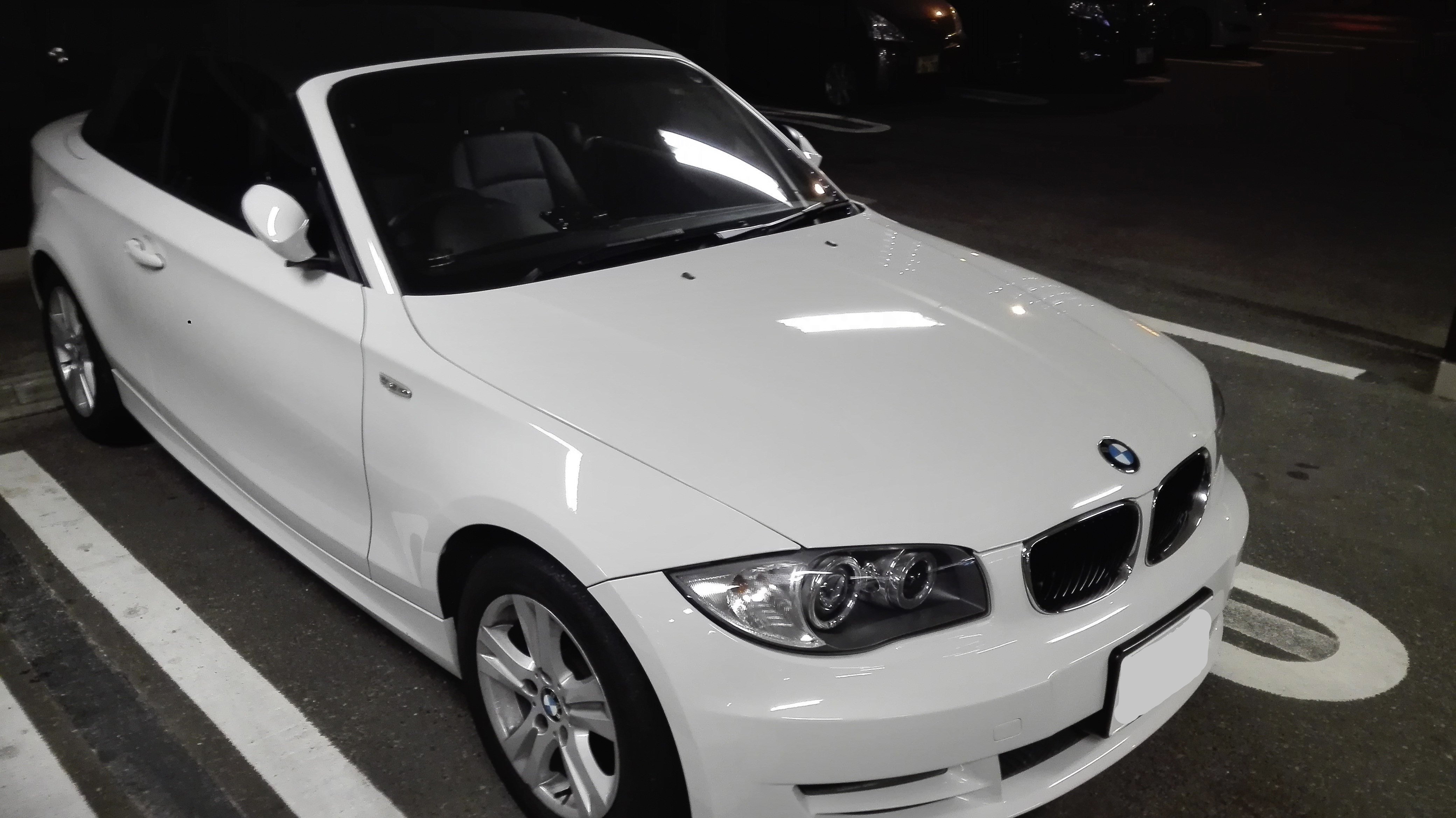 Before the car body was not hazy, but it became clear such the sky was reflected on the car body clearly.
I applied Pika Pika Rain PREMIUM Ceramic Coating after washing, removing iron fillings and using Pika Pika Rain Oil Remover.
(15 minutes for washing, 30 minutes for removing iron fillings, 15 minutes for removing the oil, 1 hour for applying – the total was around 2 hours)
The roof was a type of hood, so the applied area might be smaller than a normal car,
but I applied it carefully and around 40% of the bottle remained.
I also it to other parts, for example, metal parts, lights and wheels.
I can feel the gloss when the light hit in the evening which also became shiny.
The gloss compares favorably with any other car detailer's application and
I think that only Pika Pika Rain can realize such as the water-sliding effect with this price.
I'm very satisfied with the results because my boss said that "It looks like an exhibit."