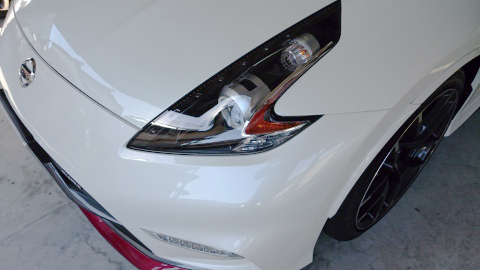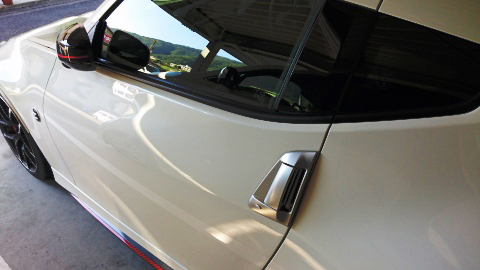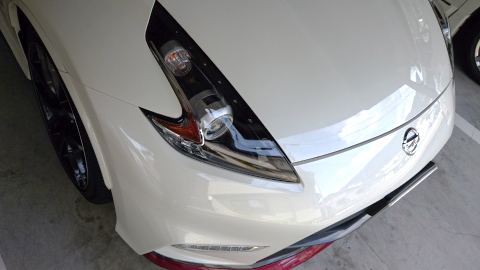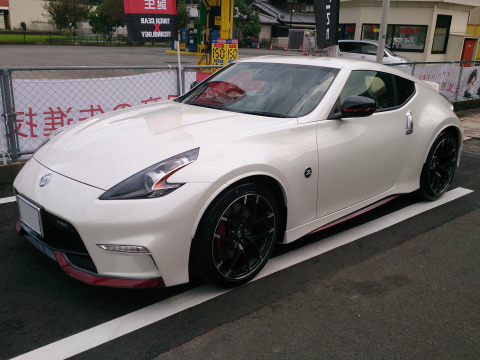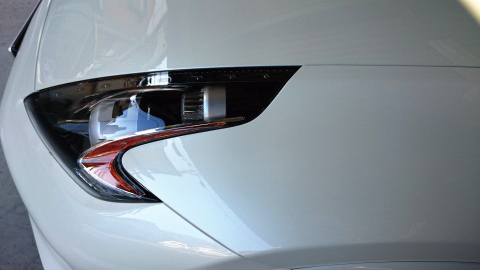 It was great!
I have used other two products, but Pika Pika Rain was very different surprisingly,
and then I was satisfied with both of works and finishing.
The works was different from I expected, I can do it easily.
Especially, I was impressed by a sponge which I thought it was too much small before the application.
I can find whether I can apply Pika Pika Rain PREMIUM or not by my fingers,
moreover, it spread very well and it can make the works easy.
I thought that this size has a certain reason during the application.
However, I made one mistake.
I put the bottle on the flat bonnet, the bottles slide and spoiled the liquid a little.
As the finishing, it looks like the car wears the glass.
I felt that the car body became clear.
To compare it to a photo, it has perfect focus.
There was one more thing which made me happy.
I'm keeping my car in the garage which has a roof, so there is no worries about the night dew,
but it cannot helping avoid the dust.
Usually I deal with a feather brush, but, the amount of dust became less.
It thanks to glass coating, isn't it?
I bought detailing sprat together, so I will protect my car with Pika Pika Rain products.
Thank you for good products.