I am showing the pictures of before and after of application.
I applied glass coating first time, but it was so easy to apply.
Apply little by little with accompanying  sponge, then wipe with microfiber cloth.
One bottle is enough for standard sized-car.
BEFORE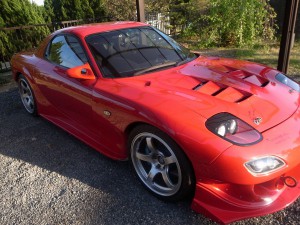 My car has many aeroparts, so I bought one more package to apply to all of them!
It's hard for me to clean up dusty wheels because of metallic brake pad for driving on circuit.
I applied Pika Pika Rain to the inside of wheels.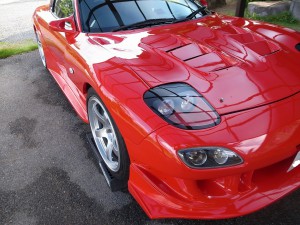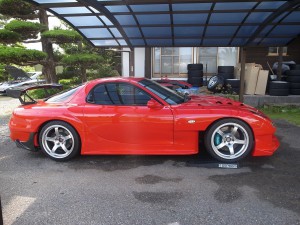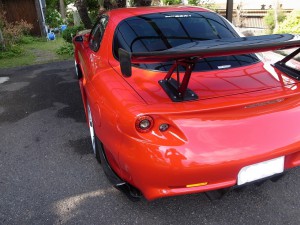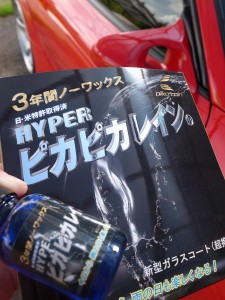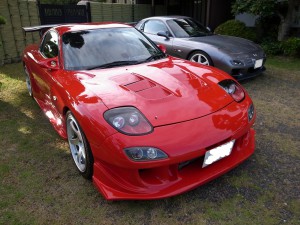 I joined in RX-7 event one rainy day.
Everyone was surprised at seeing water-repellency of Pika Pika Rain.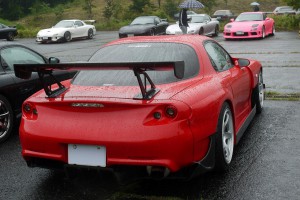 I am thinking one more application to another RX-7, because it's quite easy…lol
I am looking forward to see long lasting effect from now on.
I repainted my car to cover scratches by stones when driving and applied Hyper Pika Pika Rain on the surface.
Before I asked a shop to apply Diamond Keeper but this time I tried DIY.
I expected it's quite difficult but actually it's very easy and took about an hour to complete.
To avoid direct sunshine, I applied under sunshade.
As you can see even on the picture, the gloss is brilliant.
Half of the liquid is left. It spread very well.
The luster is as good as previous professional coating and even amateur like me could do without a problem.